What does acclaimed writer Alan Duff think of Aotearoa today? The latest book by the author of Once Were Warriors is reflective, honest and provocative. Duff's is a story of hardship, success and never shying away from taking a position on the essential issues facing both Māori and Pākehā. The wero of this book is to test your own beliefs against those of others to see if you arrive at the place from which you started. Join the author for a frank conversation about writing the truth as you see it.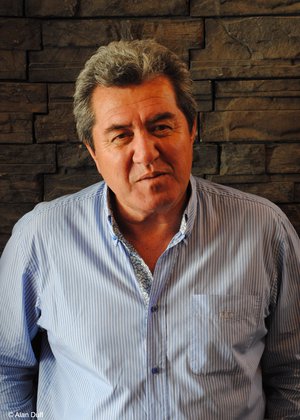 Alan Duff
Aotearoa/New Zealand
Writer
Alan Duff was born in Rotorua in 1950. He has written novels, including Once Were Warriors, One Night Out Stealing and What Becomes of the Broken Hearted?, a novella (State Ward), several children's books and a number of non-fiction works. Once Were Warriors won the Pen Best First Book of Fiction Award and What Becomes of the Broken Hearted? won the Montana New Zealand Book Award for Fiction. Both novels were made into internationally acclaimed films. Duff was the driving force behind the Books in Homes scheme, which, with commercial sponsorship and government support, aims to break the cycle of illiteracy, poverty, anger and violence among underprivileged children by providing books for them to own. His latest book is A Conversation with My Country.
---
$19
Wheelchair accessible
---
Writers
Non-Fiction
Aotearoa
A Māori writer's memoir challenges the status quo

10 tables, 10 authors, where will you sit?
Sociable Dining

Monday – Friday 11am – late and 10am to late weekends

Lip-smacking Popcorn Chicken and Beverage

Fri 21 Feb – Sun 15 Mar

Afternoon Delight

Sunday/Monday 3-4pm| Tuesday-Saturday 3-6pm