Blakwork is the second book from mesmerising performer and fiercely intelligent poet and legal scholar Alison Whittaker. Described as a book that "defies both genre and gender categorisations and the restrictions imposed by colonialism" (Sydney Review of Books), Blakwork is a mix of memoir, reportage, fiction, satire and critique. Alison's work is to interrogate feminism, class, social justice and the erasure of Aboriginal people. Blakwork was shortlisted for the Prime Minister's Literary Awards, Victorian Premier Literary Awards and Australian Book Industry Awards, and longlisted for the Australian Literary Society's Gold Medal. Join Alison and Aotearoa poet Anahera Gildea to talk poetry, advocacy and Australia.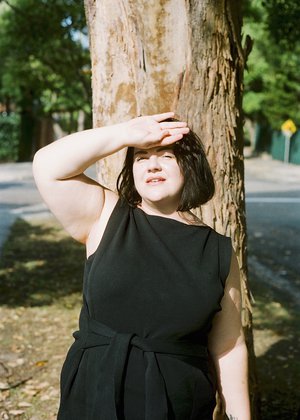 Alison Whittaker
Australia
Poet and Essayist
Alison Whittaker is a Gomeroi multitasker from the floodplains of Gunnedah in NSW. Between 2017–2018, she was a Fulbright scholar at Harvard Law School, where she was named the Dean's Scholar in Race, Gender and Criminal Law.
Her debut poetry collection, Lemons in the Chicken Wire, was awarded the State Library of Queensland's black&write! Indigenous Writing Fellowship in 2015, and was published by Magabala Books in 2016. Her latest book, Blakwork, was published in 2018.
As a poet and essayist, her work has been published in the Sydney Review of Books, Seizure, Overland, Westerly, BuzzFeed, Griffith Review, the Lifted Brow, Meanjin and Archer.
Alison was the co-winner of the Overland Judith Wright Poetry Prize in 2017 for her poem, 'Many Girls White Linen'. Most recently, she was the Australian Indigenous Poet-In-Residence for the 2018 Queensland Poetry Festival.
---
$19
Wheelchair accessible
---
Finding solutions with a Te Ao Māori framework

A crazy brave voice of American verse

What needs to happen next?
Free Pizza with your Drink

5.00 – 7.00pm, Wed – Sun

Afternoon Delight

Sunday/Monday 3-4pm| Tuesday-Saturday 3-6pm

Lip-smacking Popcorn Chicken and Beverage

Fri 21 Feb – Sun 15 Mar