"Mixes pop culture, gender theory, and smut, but [Lawlor's] greatest achievement is that Paul is no mere symbol but a vibrantly yearning being"

— The New Yorker
Andrea Lawlor can unfortunately no longer attend the New Zealand Festival of the Arts or Adelaide Writers Week due to personal reasons.
Paul Takes the Form of a Mortal Girl, is a utopic exploration of gender fluidity. Taking inspiration from Virginia Woolf's Orlando and Ovid's Metamorphosis before that, Andrea Lawlor created Paul, who can shapeshift between genders, taking full advantage of these magical powers to have the most fantastic sex. While set against some of the more painful elements of San Francisco in the 90s (AIDS, homophobia), the novel is an ode to pleasure and freedom. Andrea sits down with Pip Adam to unpack Paul.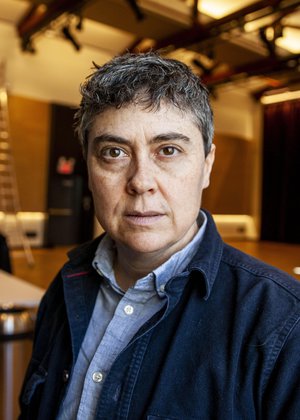 Andrea Lawlor
United States
Writer and Editor
Andrea Lawlor teaches writing at Mount Holyoke College, edits fiction for Fence magazine, and has been awarded fellowships by Lambda Literary and Radar Labs. Their writing has appeared in various literary journals including Ploughshares, Mutha, the Millions, jubilat, the Brooklyn Rail, Faggot Dinosaur, and Encyclopedia, Vol. II. Their publications include a chapbook, Position Papers (Factory Hollow Press, 2016), and a novel, Paul Takes the Form of a Mortal Girl, a 2018 finalist for the Lambda Literary and CLMP Firecracker Awards. Paul, originally published by Rescue Press in 2017, is out now from Picador UK (distributed by Macmillan Australia).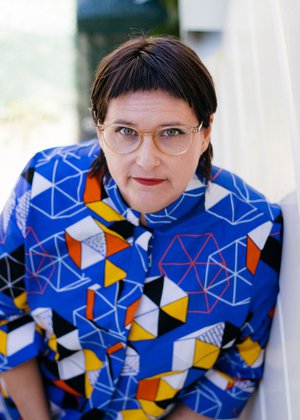 Pip Adam
Aotearoa / New Zealand
Writer
I have published a short story collection called Everything We Hoped For and two novels I'm Working on a Building and The New Animals. My work has also appeared in journals here and overseas. I produce the podcast Better off Read where I talk to writers about books. I love to write about music, art and work. At the moment I'm working on a new novel about a group of women who start as one person and become two exact copies of themselves. Image: Ebony Lamb
---
$19
Wheelchair accessible
---
International
LGBTQIA+
Fiction
Writers
Queer writers celebrate their favourite queer lit

What does it mean to be gay in West Africa?

Where is the future for women headed?