If you had to choose one piece of art to take to your room in the afterlife, what would it be? Art writer and curator Justin Paton, historian Dame Anne Salmond, curator and writer Matariki Williams, and author Witi Ihimaera show us the works that would furnish their celestial homes and tell us why that work transcends the rest. Hosted by Elizabeth Knox.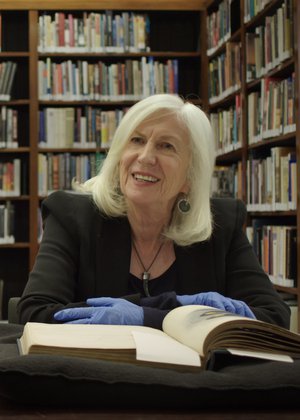 Dame Anne Salmond
Aotearoa / New Zealand
Writer and Historian
Dame Anne Salmond is a distinguished Professor of Māori Studies and Anthropology at the University of Auckland, and a leading social scientist. She has written a series of prize-winning books about Māori life, European voyaging and cross-cultural encounters in the Pacific that have received much international recognition.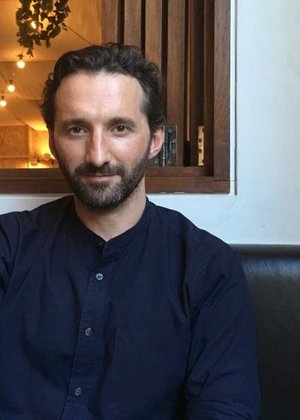 Justin Paton
Aotearoa / New Zealand
Writer
Justin Paton is one of New Zealand's most respected writers and has been described as 'a brilliant stylist' whose 'mind is a great place to visit'. Well known for his Montana Book Award-winning book How to Look at A Painting (Awa Press, 2005), Justin is the author of many books and essays on artists including, recently, Kushana Bush, Ben Quilty and Adrián Villar Rojas. His column 'A longer look' appears regularly in the magazine Art News New Zealand. Currently the Head Curator of International Art at the Art Gallery of New South Wales, Justin has held top curatorial positions at the Dunedin Public Art Gallery and Christchurch Art Gallery and was the curator of New Zealand's official presentation by Bill Culbert at the 2013 Venice Biennale. He was the editor of New Zealand's oldest literary journal, Landfall, from 2000 until 2005 and the Katherine Mansfield Menton Fellow in 2012. Justin lives in Sydney, Australia, but returns to New Zealand frequently.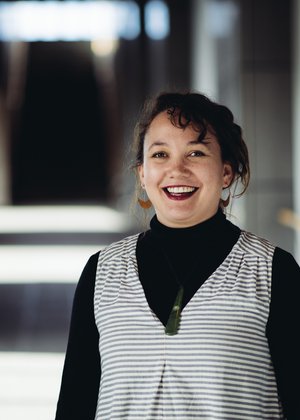 Matariki Williams
Aotearoa / New Zealand
Writer and Curator
Matariki Williams, Tūhoe, Ngāti Hauiti, Taranaki, Ngāti Whakaue, is a Curator Mātauranga Māori at Te Papa Tongarewa Museum of New Zealand. With Bridget Reweti she co-founded and co-edited ATE Journal of Māori Art. Her writing has appeared in various print and online publications including frieze, Art Zone, The Pantograph Punch, PhotoForum and The Spinoff. She is a trustee for Contemporary HUM, a Kāhui Kaitiaki representative on the Museums Aotearoa Board and Kaihautū Māori on the board of the National Digital Forum.
Witi Ihimaera
Aotearoa / New Zealand
Writer
Witi Ihimaera was the first Maori to publish both a book of short stories and a novel, and since then has published many notable novels and collections of short stories. His best-known novel is The Whale Rider, which was made into a hugely, internationally successful film in 2002.  The feature film White Lies was based on his novella Medicine Woman. And his novel Bulibasha, King of the Gypsies inspired the 2016 feature film Mahana. His first book, Pounamu, Pounamu, has not been out of print in the 40 years since publication. He has received numerous awards, including the premiere Maori arts award Te Tohutiketike a Te Waka Toi, the Wattie Book of the Year Award and the Montana Book Award, the inaugural Star of Oceania Award, University of Hawaii 2009, a laureate award from the New Zealand Arts Foundation 2009, the Toi Maori Maui Tiketike Award 2011, and the Premio Ostana International Award, presented to him in Italy 2010. In 2004 he became a Distinguished Companion of the Order of New Zealand (the equivalent of a knighthood).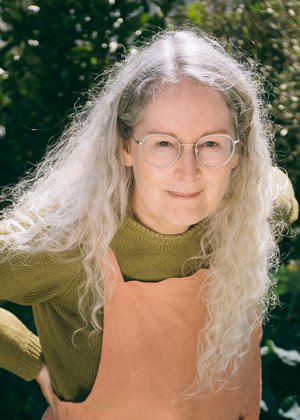 Elizabeth Knox
Aotearoa / New Zealand
Writer
Elizabeth Knox is the author of thirteen novels, three novellas, and a collection of essays. The Vintner's Luck, won the Deutz Medal for Fiction in the 1999 Montana New Zealand Book Awards, and the Tasmania Pacific Region Prize, and is published in thirteen languages. Dreamhunter, won the 2006 Esther Glen Medal. Dreamhunter's sequel Dreamquake, 2007, was a Michael L Printz Honor book for 2008 and, in the same year, was named an ALA, a CCBC, Booklist, and New York Library best book. A collection of essays, The Love School won the biography and memoir section of the New Zealand Post book awards in 2009. Mortal Fire won a NZ Post Children's book award and was a finalist in the LA Times Book Awards. Elizabeth's last book is horror/science fiction, Wake. Elizabeth is an Arts Foundation Laureate and was made an Officer of the New Zealand Order of Merit in 2002. She lives in Wellington with her husband, Fergus Barrowman, and her son, Jack.
---
$19
Wheelchair accessible
---
Aotearoa
Non-Fiction
Writers
A Māori writer's memoir challenges the status quo

Te Papa's Toi Art Gallery transformed by Lemi Ponifasio

Restless authors speak about the small hours
Free Pizza with your Drink

5.00 – 7.00pm, Wed – Sun

Elegant Pre-Show Dinner!

From 5pm Tuesday through till Sunday

Lip-smacking Popcorn Chicken and Beverage

Fri 21 Feb – Sun 15 Mar