"Superb. This is a necessary book—painful, harrowing, tragic, but also uplifting." ​

— The Times (UK)
What happens to children during a war? Bart van Es's award-winning book is the biography of Hesseline de Jong-Spiero, a Jewish girl fostered by the author's own family when Holland was occupied by Germany. The Cut Out Girl is a moving and hugely resonant story of hidden children, trauma and displacement relevant in the retelling today. Professor of English at Oxford, Bart van Es speaks with museums specialist, Miri Young-Moir.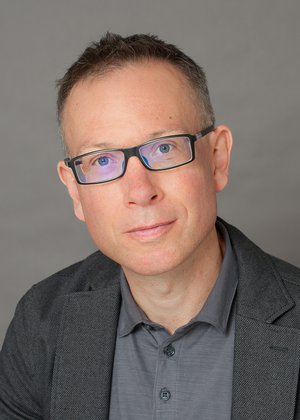 Bart van Es
Netherlands, United Kingdom
Writer
Bart van Es is a Professor of English Literature at the University of Oxford and a Fellow of St. Catherine's College. He is the author of Spenser's Forms of History, Shakespeare in Company, and Shakespeare's Comedies. He was born in the Netherlands and now lives with his family in England.
Miri Young-Moir
Aotearoa / New Zealand
Museums Specialist
Miri Young-Moir has a background in museums and Holocaust studies. She holds a Masters in Humanities and Social Thought, completed at New York University (USA) as a Fulbright Fellow, and a Bachelor of Arts in Sociology and Religious Studies and a Post Graduate Diploma in Education from Victoria University, Wellington. Her academic research has focused on the intersection of memorialisation, art, education and museums, and the representation of trauma and the Holocaust. Specialised in museum learning and public engagement, she is the Head of Public Programming at Te Papa Tongarewa Museum of New Zealand.
---
$19
Wheelchair accessible
---
International
Non-Fiction
Writers
Restless authors speak about the small hours

A Māori writer's memoir challenges the status quo

How does the past connect with the present?
Pre Show Dinner and Cocktails

Monday to Friday

Elegant Pre-Show Dinner!

From 5pm Tuesday through till Sunday

Daily Deals

3-6pm every day