"Barr's writing has a lightness of touch and warm humour which makes it easy to root for him ... His life has become a triumph."​

— Observer (UK)
How does the past connect with the present? Damian Barr's novel You Will Be Safe Here traces the lives of Sarah and Fred, forced into a camp during the second Boer War, alongside the story of 16-year-old Willem who is sent to the New Dawn Safari Training Camp which promises to "make men out of boys" in 2011. Damian deftly illustrates how the cruelty of Empires and individuals play across time. The literary salon host, and acclaimed author of his memoir Maggie & Me, discusses South African history, hope, homophobia and the true story that inspired this extraordinary first novel.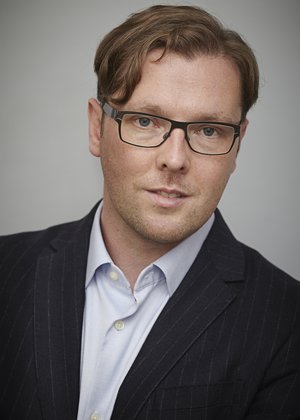 Damian Barr
United Kingdom
Writer
Damian Barr is an award-winning writer and columnist. Maggie & Me, his memoir about coming of age and coming out in Thatcher's Britain, was a BBC Radio 4 Book of the Week and Sunday Times Memoir of the Year, and won the Paddy Power Political Books 'Satire' Award and Stonewall Writer of the Year Award. Damian writes columns for the Big Issue and often appears on BBC Radio 4. He is creator and host of his own Literary Salon that premieres work from established and emerging writers. You Will Be Safe Here is his debut novel. Damian Barr lives in Brighton, UK.
---
$29
Wheelchair accessible
---
International
LGBTQIA+
Fiction
Writers
A story of war and family, lost and found

Restless authors speak about the small hours

Where we've come from. Where we can go.
Big Nights Happen

10am -12pm Saturdays and Sunday

Elegant Pre-Show Dinner!

From 5pm Tuesday through till Sunday

Afternoon Delight

Sunday/Monday 3-4pm| Tuesday-Saturday 3-6pm