Does free will truly exist? Internationally acclaimed neuroscientist, BBC presenter and bestselling author Dr Hannah Critchlow talks neurodiversity, brain cartography and profiling. Are we really in control of our own destinies or is much of what we do predetermined by genetics? The Science of Fate is a ride through the mechanics of the way the brain shapes our decisions told in Critchlow's characteristically clear and compelling voice. Dr Critchlow helps demystify the brain with science communicator, Damian Christie.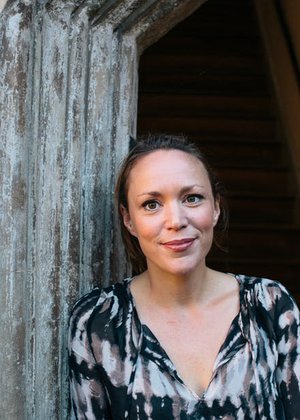 Dr Hannah Critchlow
United Kingdom
Science Communicator
Dr Hannah Critchlow is the Science Outreach Fellow at Magdalene College, University of Cambridge, and has been named a Top 100 UK Scientist by the Science Council for her work in science communication. Mentioned by Nature magazine as a rising star in the life sciences in 2019, she is listed as one of the University of Cambridge's 'inspirational and successful women in science' and appears regularly on TV, radio and at festivals to discuss and explore the brain.
Damian Christie
Aotearoa / New Zealand
Journalist and Broadcaster
Damian Christie is a journalist and broadcaster, and Director of the Aotearoa Science Agency.
As a journalist he has worked on One News, Close Up and Sunday, while his producer credits range from history shows such as Hindsight and I Was There, to feature length documentaries including most recently Kaikoura: A Big Year.
In 2016 he began focusing on making science content, producing the webseries Jamie's World on Ice, which saw YouTube star Jamie Curry visit Antarctica, and share stories of science, sustainability and climate change with her audience. It achieved over 2.5m views on social media and won the SCANZ Excellence in Science Communication Award in 2017.
In 2017 Damian was awarded the Prime Minister's Science Communication Prize, and used the prize money to launch the Aotearoa Science Agency, which supplies science stories to New Zealand's largest broadcasters.
---
$19
Wheelchair accessible
---
International
Science
Writers
How do you feel what you feel?

Where is the future for women headed?

Get in touch with Tomorrow
High note on the rooftop

2pm - late

Elegant Pre-Show Dinner!

From 5pm Tuesday through till Sunday

$15 Lunch

Tuesday - Sunday | 11.30am - 4.30pm