This digital experience is no longer available to stream.
Poet and essayist Fiona Murphy kept her deafness secret for over twenty-five years for fear of jeopardising her career. In her acclaimed memoir, The Shape of Sound, Fiona Murphy reveals her observations of the ways in which politics, economics and societal expectations impact on deafness and disability experiences. It is also a memoir that celebrates Deaf culture and has been described as a game changer in the way that it enlightens readers on the gifts that are possible in a world without sound. With writer and accessibility activist Robyn Hunt.
Interpreted by Rachel Tate.
---
I hunaia e Fiona Murphy tōna turi, neke atu I te 25 tau ia e pērā ana, kāore tētehi I mōhio he taringa turo ōna, ā I whai pānga kino tēnei ki a ia ki tana wāhi mahi. Ka kōrero te kaiwhairo kupu nei mō ōna wheako.
Looking for a book that features in this event? Check out the Unity Books website for:
The Shape of Sound – Fiona Murphy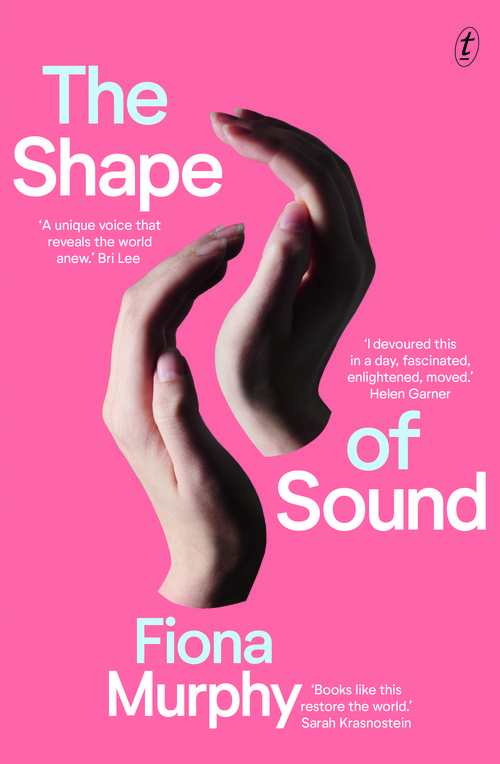 Fiona Murphy
Australia
Poet / Essayist
Fiona Murphy is a Deaf poet and essayist. Her work has been published in Kill Your Darlings, Overland, Griffith Review and the Big Issue, among other publications. In 2019, she was awarded the Overland Fair Australia Essay Prize and the Monash Undergraduate Creative Writing Prize. In 2018, she was shortlisted for the Richell Prize and highly commended by the Wheeler Centre Next Chapter program.
---
–
Pay What You Can
---
NZSL Interpreted

Closed Captions available
Pick a price you can afford - please consider how much you pay for your ticket based on individual streaming or group viewings.

Content will be available to watch from 3 March - 3 April 2022
---
---