Andrea Lawlor, author of Paul Takes the Form of a Mortal Girl says that "I feel that every good thing in my life has come from being queer." (The Guardian)

Chris Tse hosts the Joy of Queer lit salon with authors Victor Rodger, Janis Freegard, Emily Writes, Jackson Nieuwland, and Alison Glenny. Delving into the history and canon of queer texts our authors reveal the books that set their hearts a flutter and which writers paved their literary way.
Please note: Andrea Lawlor can unfortunately no longer attend the New Zealand Festival of the Arts or Adelaide Writers Week due to personal reasons.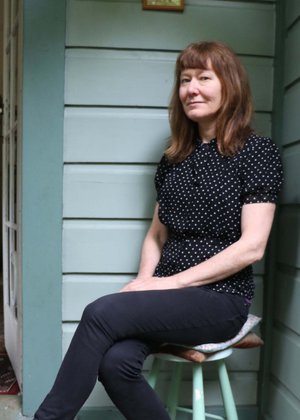 Alison Glenny
Aotearoa/New Zealand
Writer
Alison Glenny is a queer Pākehā writer living in Kāpiti. Her Antarctic-themed collection of prose poems and fragments, The Farewell Tourist, won the Kathleen Grattan poetry award in 2017 and was published by Otago University Press in 2018. In the second half of 2019 she held an Ursula Bethell writer's residency at the University of Canterbury. Her project, which drew on ecopoetics and queer history, was inspired by pioneering mountaineer and feminist Freda du Faur. Alison has an MA in Creative Writing from Victoria University, and a Postgraduate Certificate in Antarctic Studies from the University of Canterbury.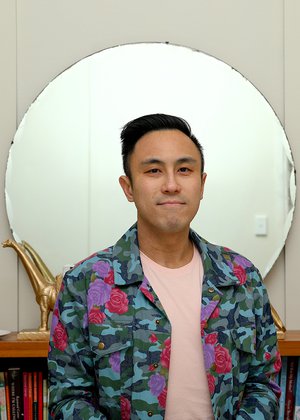 Chris Tse
Aotearoa / New Zealand
Poet
Chris Tse is a writer based in Wellington, New Zealand. He is the author of two collections of poetry published by Auckland University Press: How to be Dead in a Year of Snakes (winner of the Jessie Mackay Award for Best First Book of Poetry and a finalist at the 2016 Ockham New Zealand Book Awards) and He's So MASC. His work has recently appeared in Best New Zealand Poems 2018 and Queen Mob's Teahouse: Teh Book (Dostoyevsky Wannabe, 2019). Chris is currently co-editing with Emma Barnes an anthology of contemporary LGBTQIA+ Aotearoa New Zealand writers to be published by Auckland University Press. Photo credit Rebecca McMillan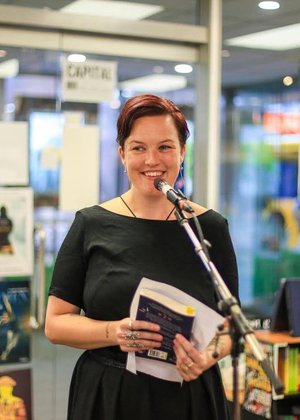 Emily Writes
Aotearoa / New Zealand
Writer
Emily Writes is a writer and mother of two. Her best selling book Rants in the Dark has been made into a play and is currently touring the country. Her book Is It Bedtime Yet? is a collection of parenting essays from writers around New Zealand. She is the editor of The Spinoff Parents. She lives in Wellington.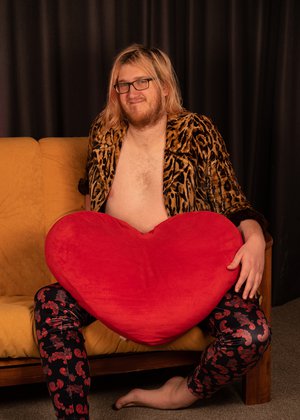 Jackson Nieuwland
Aotearoa / New Zealand
Writer and Editor
Jackson Nieuwland is a genderqueer writer, editor, and librarian born and based in Te Whanganui-a-Tara. They are a co-founder of the reading/zine series Food Court. This isn't even their final form.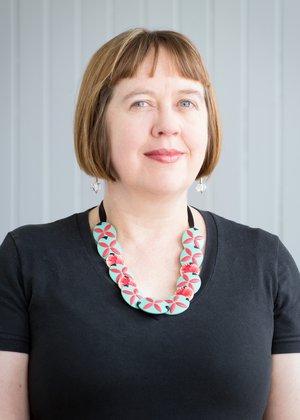 Janis Freegard
Aotearoa / New Zealand
Writer
Janis Freegard is the author of a novel The Year of Falling (Makaro Press) and several poetry collections, most recently The Glass Rooster (AUP). She is a past winner of the Katherine Mansfield Short Story Award
and recently won the Geometry/ Open Book Poetry Contest. She lives in Wellington with an historian and a cat.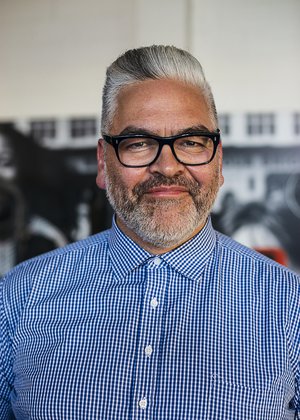 Victor Rodger
Aotearoa / New Zealand
Journalist, Actor and Playwright
Victor Rodger is an award-winning playwright of Samoan and Scottish heritage. His first play, Sons, debuted in 1995. Since then he has eight other plays produced, both nationally and internationally. He has held writing residencies at the University of Canterbury, the University of Hawaii and Otago University. He was the 2017 writer in residence at Victoria University of Wellington. Image: Raymond Sagapolutele.
---
$19
Wheelchair accessible
---
Aotearoa
International
LGBTQIA+
Writers
What does it mean to be gay in West Africa?

A fantasy utopia of gender fluidity
High note on the rooftop

2pm - late

Complimentary House Glass

12-3pm or 5.30pm – late.

Pre Show Dinner and Cocktails

Monday to Friday