Unfortunately, Jung Chang can no longer appear at the New Zealand Festival of the Arts due to personal reasons.
Big Sister, Little Sister, Red Sister: Three Women at the Heart of Twentieth Century China is the new biography from internationally bestselling author of Wild Swans. The Soong Sisters from Shanghai were Ching-Ling, Mao's vice chair; May-ling who became Madame Chiang Kai-shek, first lady of pre-Communist Nationalist China; and Ei-ling, Chiang's unofficial main adviser and one of China's richest women. What were their lives really like? Jung Chang speaks about the personal stories that intertwined with global politics: intrigue, love affairs, war, betrayal, glamour and despair.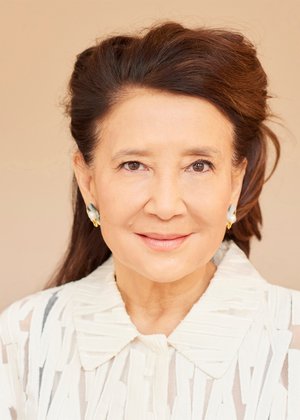 Jung Chang
China
Writer
Jung Chang is the internationally bestselling author of Wild Swans: Three Daughters of China; Mao: The Unknown Story (with Jon Halliday); and Empress Dowager Cixi: The Concubine who Launched Modern China. Her books have been translated into over 40 languages and sold more than 15 million copies outside Mainland China where they are banned. She was born in China in 1952, and came to Britain in 1978. She lives in London.
---
$29
Wheelchair accessible
This event is general admission - seated.

Duration: 1hr 15mins
---
Writers
Feminism
International
A crazy brave voice of American verse

Women tell stories of women's lives from afar

Booker International prize-winning author
Pre-Show Set Menu

21 Feb - 14 Mar. (Closed Sundays)

Free Pizza with your Drink

5.00 – 7.00pm, Wed – Sun

Afternoon Delight

Sunday/Monday 3-4pm| Tuesday-Saturday 3-6pm