2019 US National Youth Poet Laureate Kara Jackson uses her poetry to bravely say the things that we are too afraid to say. Written and performed with clarity and courage, her writing discusses ideas of intergenerational communication, her complex relationship to her Southern American heritage, the ideal female, love of self and love of place. Kara speaks about her life's work to date with poet Courtney Sina Meredith.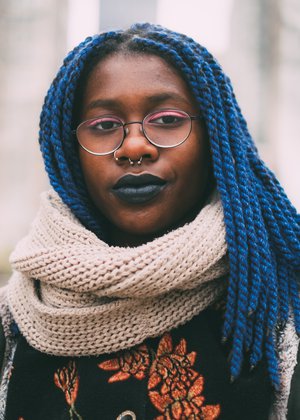 Kara Jackson
United States
Writer and Poet
Kara Jackson is the daughter of country folks. She is the author of Bloodstone Cowboy (Haymarket Books). She is the 2019 National Youth Poet Laureate and the 2018 Youth Poet Laureate of Chicago. Her work investigates a trail of language that leads from the South to the North. Through a multidisciplinary approach, Jackson attempts to document her lineage of divine womanhood in a country that demands its erasure. Her poems have appeared in POETRY, Frontier Poetry, Rookie Mag, Nimrod Literary Journal and Saint Heron. She has two articles published in Blavity. She has two poems featured in the latest anthology edited by Kevin Coval, The End of Chiraq. Jackson is a TEDx speaker. She will attend Smith College in the fall of 2019. Her EP "A Song for Every Chamber of the Heart" is out now on all streaming platforms.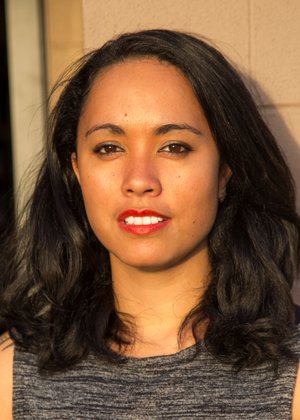 Courtney Sina Meredith
Aotearoa / New Zealand
Poet and Writer
Poet, playwright, fiction writer, and essayist Courtney Sina Meredith is the Director of Tautai Contemporary Pacific Arts Trust. She is the author of two collections: Brown Girls in Bright Red Lipstick and Tail of the Taniwha.
---
---
$19
Wheelchair accessible
---
An hour of poetry readings selected by Paula Green

A crazy brave voice of American verse
Sociable Dining

Monday – Friday 11am – late and 10am to late weekends

Daily Deals

3-6pm every day

$15 Lunch

Tuesday - Sunday | 11.30am - 4.30pm