"Unregulated capitalism is bad for women and if we adopt some ideas from socialism, women will have better lives"

— Kristen Ghodsee
Is Capitalism bad for women? Dr Kristen Ghodsee asserted as such in a NY Times opinion piece that went viral and led to her book Why Women Have Better Sex Under Socialism: And Other Arguments for Economic Independence. Drawing upon decades of research, Ghodsee sets out arguments that articulate the ways in which capitalism suppresses women. The book is bold, witty and empowers the next generations to challenge the reductive logic of capitalist societies to reclaim their value, time and wellbeing. The Professor of Russian and East European Studies, and author of nine books, talks with RNZ's Kim Hill.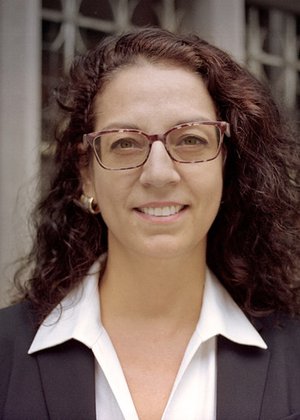 Kristen Ghodsee
United States
Writer and Professor
When the Berlin Wall fell in 1989, Kristen R. Ghodsee was travelling in Europe, and spent the summer of 1990 witnessing first-hand the initial hope and euphoria that followed the sudden and unexpected collapse of state socialism in the former Eastern Bloc. The political and economic chaos that followed inspired Ghodsee to pursue an academic career studying this upheaval, focusing on how ordinary people's lives – and women's particularly – changed when state socialism gave way to capitalism. For the last two decades, she has visited the region regularly and lived for over three years in Bulgaria and the Eastern parts of reunified Germany. Now a professor of Russian and East European Studies at the University of Pennsylvania, she has won many awards for her work, including a Guggenheim Fellowship, and has written nine books on gender, socialism, and postsocialism, examining the everyday experiences of upheaval and displacement that continue to haunt the region to this day. Ghodsee also writes on women's issues for the Chronicle of Higher Education and is the co-author of Professor Mommy: Finding Work/Family Balance in Academia. Her articles and essays have appeared in publications such as Eurozine, Aeon, Dissent, Foreign Affairs and The New York Times.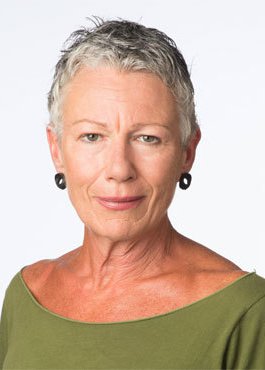 Kim Hill
Aotearoa / New Zealand
Broadcaster
Kim Hill is a New Zealand broadcaster who currently presents the programme Saturday Morning on Radio New Zealand National, a public radio station. She was named International Radio Personality of the Year in 2012. In 2017 Kim was awarded a Gold Radio Award for Best Radio Personality: Network/Syndicated at the International Radio Program Awards. In 2012, she was awarded "International Radio Personality of the Year" by the Association for International Broadcasting.
---
$19
Wheelchair accessible
---
International
Feminism
Non-Fiction
Writers
Where is the future for women headed?

Interrogating familiar ideas through poetry

A fantasy utopia of gender fluidity
Sociable Dining

Monday – Friday 11am – late and 10am to late weekends

Pre Show Dinner and Cocktails

Monday to Friday

High note on the rooftop

2pm - late