Beginning in a colonial settlement and ending with a social-technological revolution in a Zambia of the near future, Namwali Serpell's debut novel The Old Drift weaves ideas and experiences of colonialism, the HIV crisis, the Zambian Space Programme and political revolution. Following three generations of three families, her fierce and beautiful writing is resonant of writers such as Gabriel García Márquez. Namwali, who is a Professor of English at UC Berkley, speaks with Whiti Hereaka about the decade of work behind her much-acclaimed novel.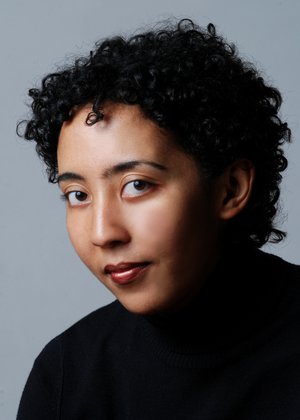 Namwali Serpell
Zambia
Writer
Namwali Serpell was born in Lusaka and lives in San Francisco. Her first novel, The Old Drift, was published in 2019.
She won the 2015 Caine Prize for African Writing for her story, "The Sack." In 2014, she was chosen as one of the Africa 39, a Hay Festival project to identify the most promising African writers under 40. In 2011, she received a Rona Jaffe Foundation Writers' Award. Her first published story, "Muzungu," was selected for The Best American Short Stories 2009, shortlisted for the 2010 Caine Prize, and anthologized in The Uncanny Reader.
You can read her writing in The New Yorker, The New York Review of Books, Tin House, Triple Canopy, The Believer, n+1, McSweeney's, Bidoun, Cabinet, The San Francisco Chronicle, The L.A.Review of Books, Public Books, The Guardian, and in these six short story anthologies.
She is associate professor of English at UC Berkeley. Her first book of literary criticism, Seven Modes of Uncertainty, was published in 2014 by Harvard UP.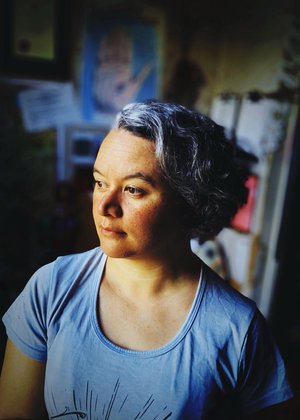 Whiti Hereaka
Aotearoa / New Zealand
Writer and Playwright
Whiti Hereaka is an award-winning novelist and playwright of Ngāti Tūwharetoa, Te Arawa and Pākehā descent, based in Wellington. She holds a Masters in Creative Writing (Scriptwriting) from the International Institute of Modern Letters. She is the author of three novels: The Graphologist's Apprentice, the award-winning YA novel Bugs and Legacy. She is also co-editor, with Witi Ihimaera, of an anthology of Māori myths — Pūrākau. Whiti has been involved with Te Papa Tupu, an incubator programme for Māori writers, as a writer, a mentor and a judge. She is also a board member of the Māori Literature Trust and the Michael King Writers Centre.
---
$19
Wheelchair accessible
---
International
Fiction
Writers
Using the past to create real fiction

Booker shortlisted odyssey of love as a spiritual quest

Booker International prize-winning author
Big Nights Happen

10am -12pm Saturdays and Sunday

$15 Lunch

Tuesday - Sunday | 11.30am - 4.30pm

Library Bestsellers (happy hour)

4pm - 7pm Fri – Sun