This digital experience is no longer available to stream.
Consider the body. What could it be like to inhabit yours without any fear? This is the essential question at the heart of Oliva Laing's book Everybody: A Book About Freedom. Laing centres her investigation around the life of radical psychoanalyst Wilhelm Reich who invented the orgone (coined from the words orgasm and organism) machine. Alongside Reich, and her own experiences, Laing tracks a view on the long struggle for bodily freedom by looking to some of the compelling figures in recent history: Nina Simone, Andrea Dworkin, Sigmund Freud, Susan Sontag and Malcolm X.
In the context of a time such as our own – technologised, our freedoms curtailed by the devastating activity of a virus – we talk with the author of The Lonely City, the novel Crudo, and Funny Weather: Art in an Emergency about bodies, art and how to feel and think about them. Hosted by the author of Things I Learned At Art School Megan Dunn.
Ka tū tēnei te whare toi o Pōneke, he pāhotanga mataora anō mai I Ingārangi. Ko te tāhuhu kaupapa ko te pātai nei, ka pēwhea tātou ki te kore te mataku, te wehi rānei?
---
Looking for a book that features in this event? Check out the Unity Books website for:
Everybody – Olivia Laing
Things I Learned at Art School – Megan Dunn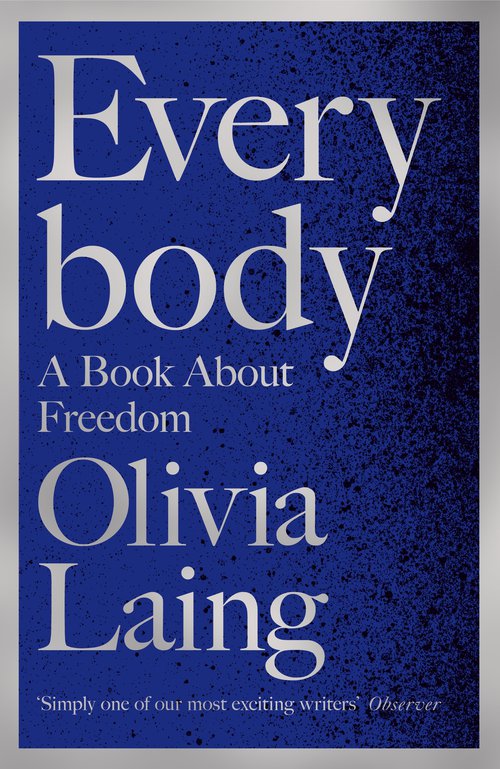 Olivia Laing
UK
Olivia Laing is the author of three acclaimed works of non-fiction, To the River, The Trip to Echo Spring and The Lonely City, which has been translated into seventeen languages and sold over 100,000 copies worldwide. Her first novel, Crudo, was a Sunday Times top ten bestseller and won the 2019 James Tait Memorial Prize. She's a Fellow of the Royal Society of Literature and in 2018 was awarded a Windham-Campbell Prize for non-fiction.
Laing writes on art and culture for many publications, including the Guardian, New York Times and frieze. Her collected writing on art, Funny Weather: Art in an Emergency, was published in 2020. She lives in Suffolk.
Megan Dunn
Aotearoa / New Zealand
Megan Dunn (BFA, MA Creative Writing, University of East Anglia) is the author of Tinderbox (2017) and a reformed video artist. In the late nineties, she ran Fiat Lux, an artist-run space in Auckland. Her art reviews and criticism have been widely published along with her essays and stories, including in Tell You What: Great New Zealand Non-Fiction (2016, AUP) and Roads Ahead (2009, Tindal St Press). In 2006, she won an Escalator award from the New Writing Partnership (now the National Centre for Writing). In 2018 she was the recipient of the Louis Johnson New Writers Award, and the Surrey Hotel Steve Braunias Memorial Writers Residency Award. In 2019, she was the art editor for The Spinoff. In 2020 she received an Emerging Writers Residency at the Michael King Writers Centre, where she worked on her next book of creative non-fiction.
---
---
–
Pay What You Can
---
Closed Captions available
Pick a price you can afford - please consider how much you pay for your ticket based on individual streaming or group viewings.

Content will be available to watch from 10 March - 3 April 2022
---
---