EVENT CANCELLED – due to the RED light setting the live version of this event is unfortunately cancelled, next week we're announcing a revised digital Writers programme. For more information on refunds, click here.
Of Omar Sakr's collection, The Lost Arabs, eminent poet Ali Cobby Eckermann says: 'Omar Sakr writes words to enhance the world … The Lost Arabs is the poetic posture of a man in all his forms standing by the eternal river, who has placed both feet in the sand, and who refuses to sink.' Omar Sakr is the first Arab-Australian Muslim to win the prestigious Australian Prime Minister's Literary Award (in 2020 for The Lost Arabs).
He is also a widely published essayist with his creative and critical non-fiction work appearing in many publications including The Saturday Paper, The Guardian, The Sydney Morning Herald, Meanjin, Kill Your Darlings, SBS Life, and The Wheeler Centre. Omar talks with Chris Tse about poetry, Australian, and writing in the time of global dialogue about just about everything.
I roto I tētehi o ā Omar Sakr tuhinga e kīa nei ko te 'Lost Arabs', ko Ali Cobby tētehi tohunga ā e mea ana a ia, ko te tuhi kupu, he mea whakapiki I te mouri o te ao. Nā reira koina te momo o ngā kōrero o roto. Heoi anō ko Omar Sakr te Muhirama tuatahi kua whakawhiwhia ki te tohu o te Prime Miniter's Literary Awards I te tau 2020 mō tāna tuhinga nei mō 'The Lost Arabs'.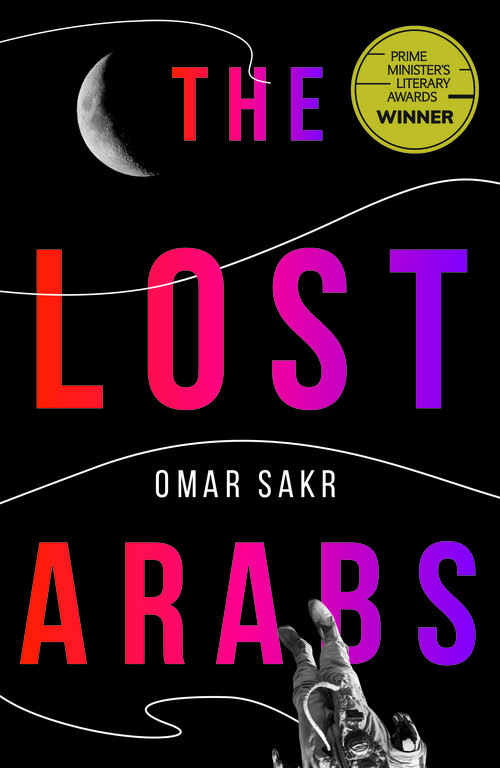 Omar Sakr
Australia
Poet / Essayist
Omar Sakr is an award-winning Arab Australian poet, born of Lebanese and Turkish Muslim migrants. His debut collection, These Wild Houses (Cordite Books, 2017) was shortlisted for the Kenneth Slessor Prize, and the Judith Wright Calanthe Award. His new collection, The Lost Arabs (University of Queensland Press, 2019), won the 2020 Prime Minister's Literary Awards for Poetry and was shortlisted for the NSW Premier's Literary Awards, the John Bray Poetry Award, and the Colin Roderick Award.
Omar's poetry has been published in English, Arabic, and Spanish, in numerous journals and anthologies including: The Academy of American Poets, Epiphany Literary Journal, Prairie Schooner, Griffith Review, Mizna, Overland, Meanjin, Peril, Cordite Poetry Review, Contemporary Australian Poetry, The New Arab, and Circulo de Poesía. Omar has performed his work nationally and internationally. He lives in Sydney.