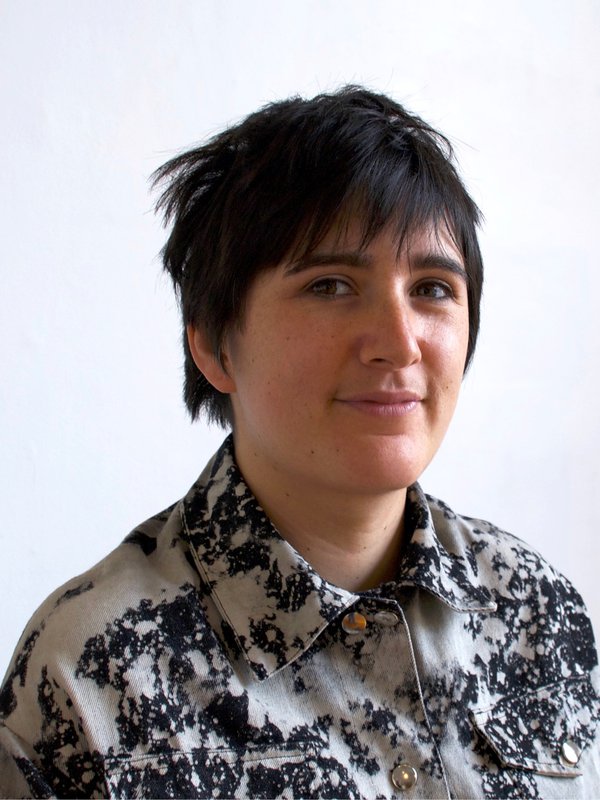 TE PAPA
Ana Iti, Treasures left by Our Ancestors, 2016, courtesy of the artist
Treasures left by Our Ancestors responds to two permanent exhibitions at Canterbury Museum: Iwi Tawhito – Whenua Hou/Ancient People – New Land and Ngā Taonga Tuku Iho o Ngā Tupuna/The Treasures Left to us by Our Ancestors. In the artwork, we see the artist crouching in front of the exhibition's dioramas, positioning her body in response to the huddled way the Māori figures have been depicted in the scenes. While other museum visitors pass by, she continues to crouch in quiet acknowledgement, restoring a sense of sophistication and dignity that has otherwise been diminished.
About the artist:
Ana Iti (Te Rarawa) is an artist based in Te-Whanganui-a-Tara Wellington. Through sculpture, video and text, Iti explores the practice of history making through shared and personal narratives, attempting to open up space for more subjective experiences and feeling. Recent exhibitions include Strands at The Dowse Art Museum, Māori Moving Image: An Open Archive at Christchurch Art Gallery Te Puna o Waiwhetū, and The earth looks upon us /Ko Papatūānuku te matua o te tangata at the Adam Art Gallery in Wellington.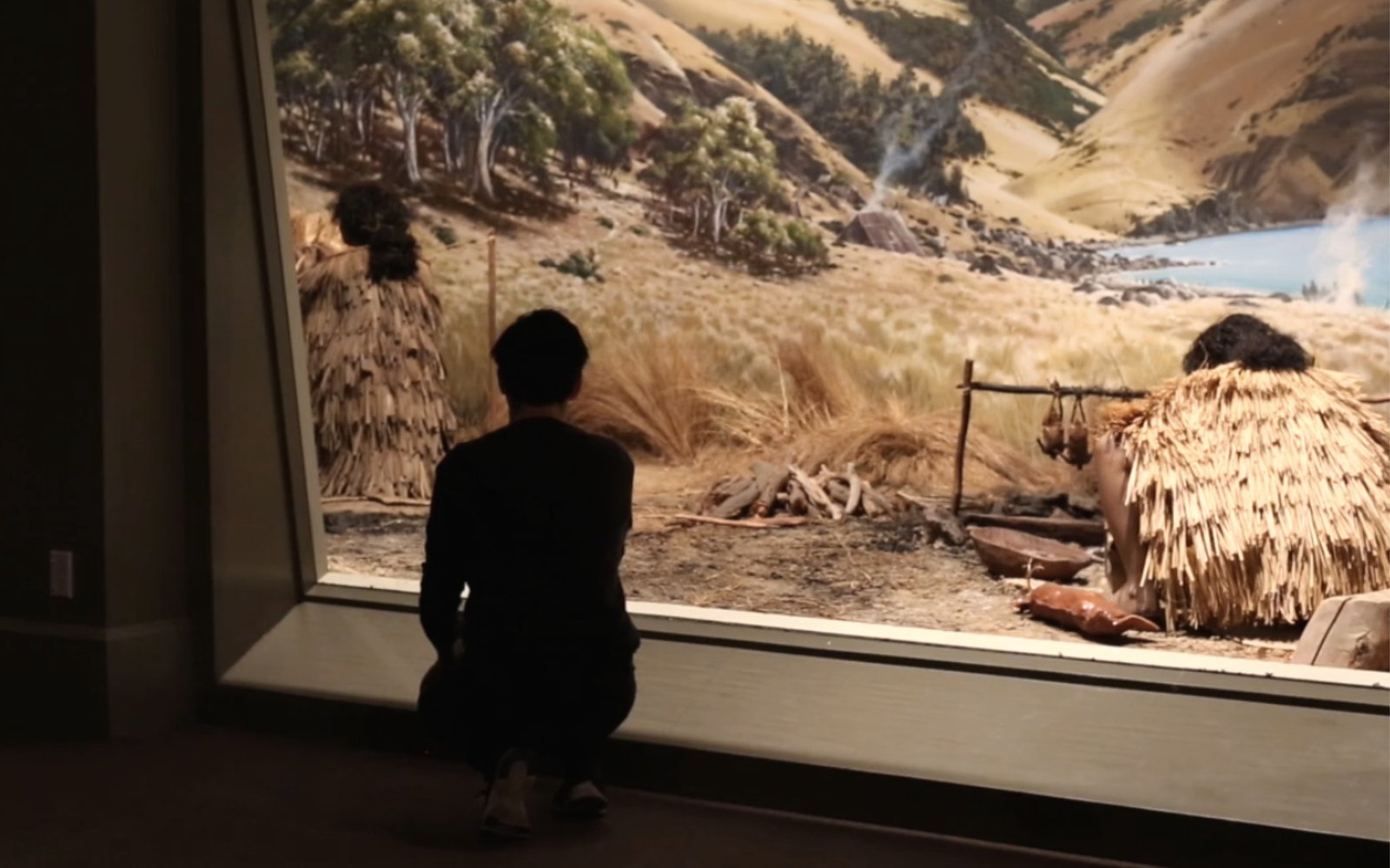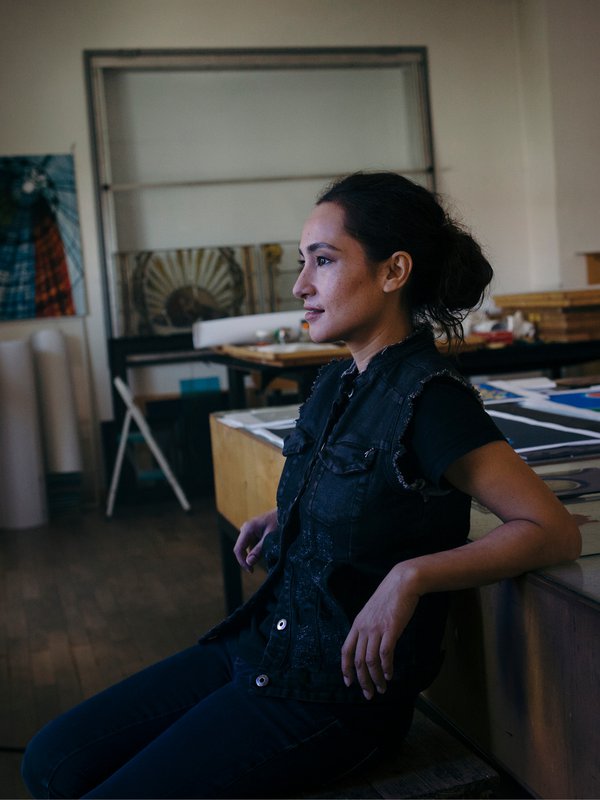 ODLINS PLAZA
Shahzia Sikander, The Last Post, 2010, courtesy of Shahzia Sikander Studio.
In The Last Post, the tradition of Persian miniature painting is reworked into layers of animated images, abstract forms, and metaphorical associations that reference the colonial history of the Indian subcontinent and the British opium trade with China. The central figure of a red-coated 'Company Man' is suggestive of both the mercantilist policies that led to the Opium Wars with China and the cultural authority claimed by the Company school of painting over colonial India. Though situated in a particular historical context, The Last Post's narrative remains open-ended with infinite possible interpretations, as its swirling imagery slowly reveals new associations and visual myths.
About the artist:
Pakistani-born and internationally recognized, Shahzia Sikander takes classical Indo-Persian miniature painting as its point of departure, but experiments with scale and various forms of new media. Informed by South Asian, American, Feminist and Muslim perspectives, Sikander employs the miniature's continuous capacity for reinvention to interrogate ideas of language, trade and empire, and migration. Sikander earned a B.F.A. in 1991 from the National College of Arts (NCA) in Lahore, Pakistan, where her thesis project, the Scroll (1990) launched what is now globally called the neo-miniature. Sikander, who lives and works in New York City, has had solo exhibitions throughout the world.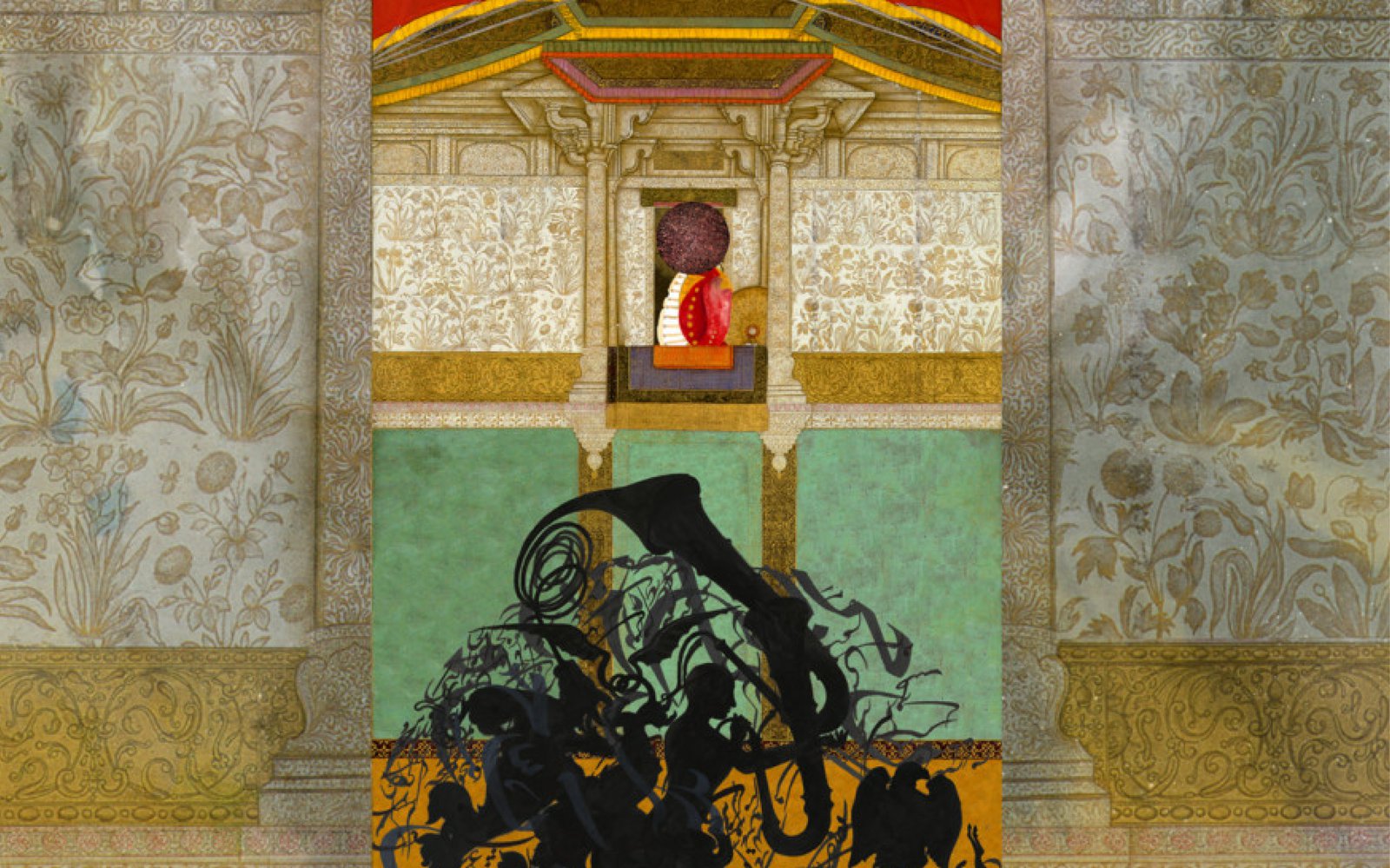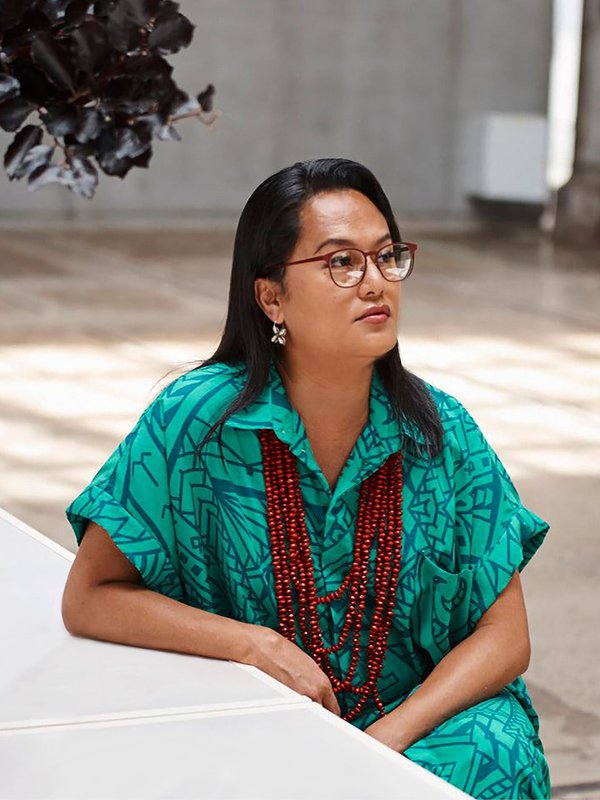 MICHAEL FOWLER CENTRE
Yuki Kihara, Invocation, 2016, courtesy of the artist and Milford Galleries
Invocation layers personal and art-historical allusions to love, desire, and loss. The work features the hands of Kihara's recurring character Salome, performing ritualistic and symbolic gestures informed by the customary Sāmoan dance of the Taualuga. Invocation also references the Sāmoan ceremony of liulotofaga, and the ways in which women, sexuality, and death have been linked across a variety of broader contexts. In particular, Invocation directly recalls Salvador Dali's 1939 painting Ballerina in a Death's Head, with Kihara using the sensual movements of the taualuga to embody her own version of death's head.
About the artist:
Yuki Kihara is an interdisciplinary artist based in Sāmoa. Working across new media, performance, sculpture and curatorial practice, Kihara has built a comprehensive body of work that examines gender roles, (mis)representation, and post-colonial perspectives from Sāmoa and the Pacific. Kihara's work has been presented and collected nationally and internationally, including by The Metropolitan Museum of Art, The Los Angeles County Museum of Art, The British Museum and Museum of New Zealand Te Papa Tongarewa. Her works are also in the private collections of, among others, Sir James Wallace, Dame Jenny Gibbs and Giorgio Armani. She is currently a research fellow at The National Museum of World Cultures in the Netherlands, and will represent New Zealand at the 59th Venice Biennale in 2021.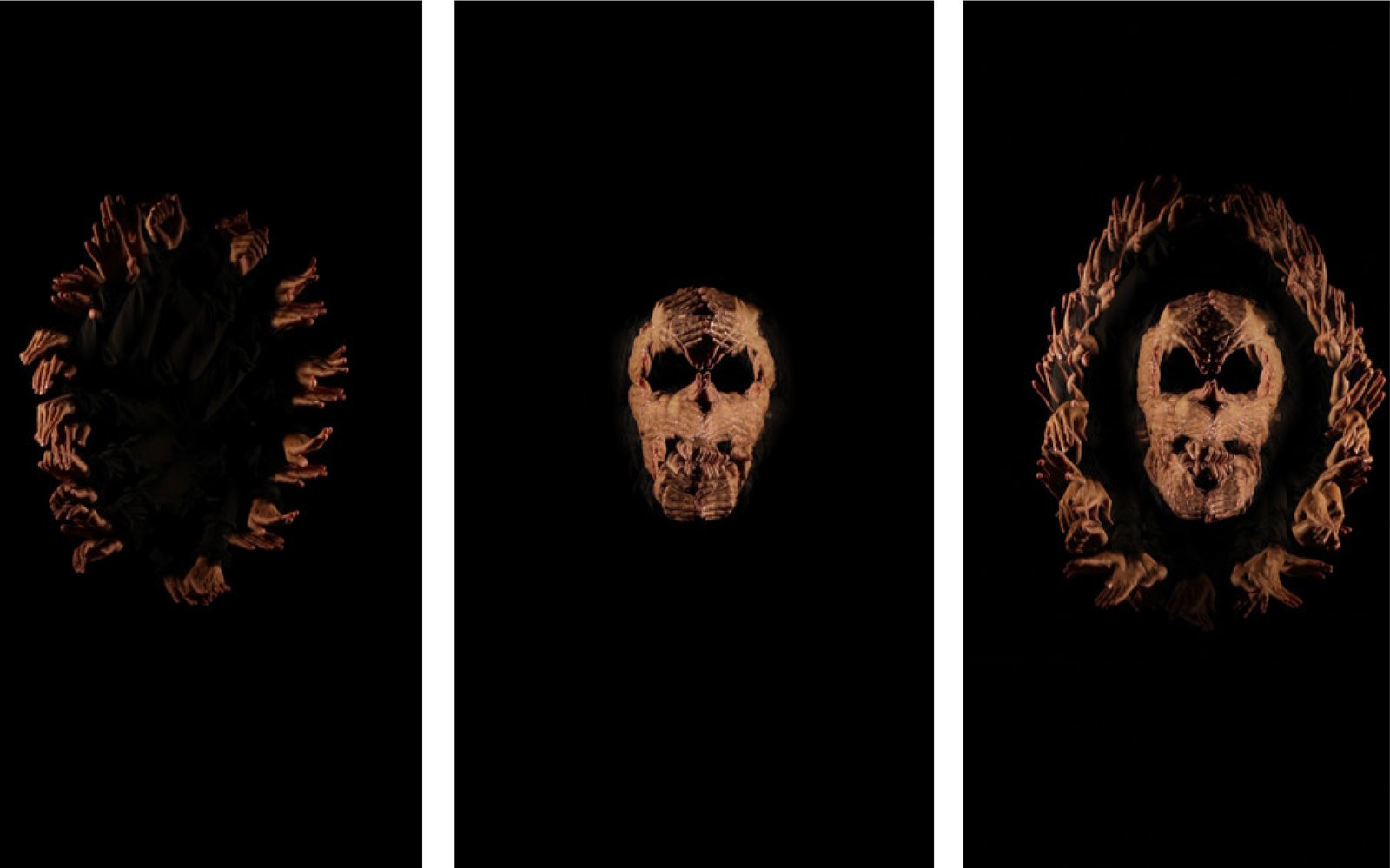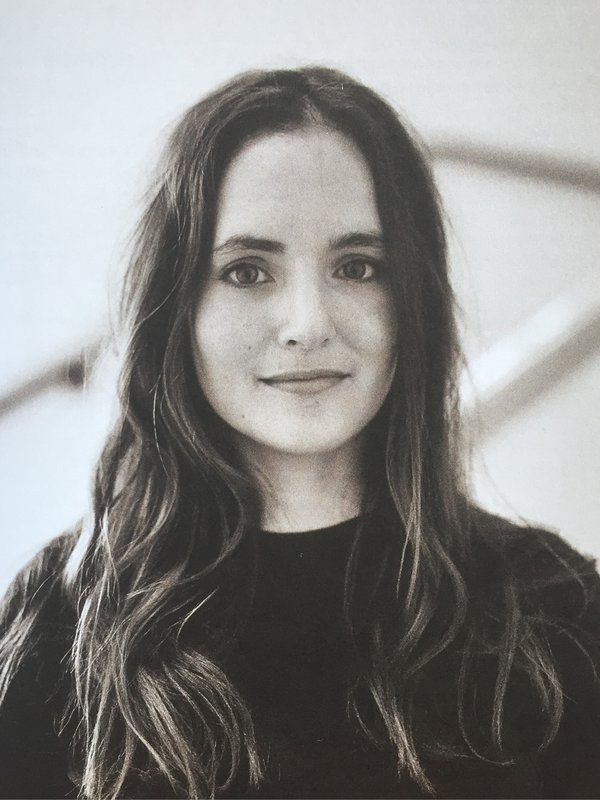 WHAIREPO LAGOON
Pilar Mata Dupont, The Embrace, 2013, courtesy of the artist and Moore Contemporary (AUS)
The Embrace (이상적인 포옹) animates Pyongyang's Monument to the Three-Point Charter for National Reunification, bringing to life a seemingly utopian moment of reunification between North and South Korea. We witness the embrace of the monument's two figures, only to see their bliss dissipate, as if heralding the emergence of a new, and uneasy, era. As well as DPRK propaganda, K-pop, and texts by Andrei Lankov and Lee Eung-joon, The Embrace references romantic notions of unification used by artists, filmmakers, and writers in South Korea during the 'Sunshine Policy' era.
About the artist:
Pilar Mata Dupont is an Argentinean-Australian artist who splits her time between Perth and Rotterdam. Spanning video, performance, and photography, Mata Dupont's work explores the malleability of history, gender, and memory. Using highly theatrical and cinematic modes, she reimagines histories and classical texts to question the construction of the dominant narratives that shape Western society. Her own Argentinean background and upbringing in Australia, Argentina, and Brunei Darussalam – all settler states and/or former colonies or protectorates – feed her practice and its themes.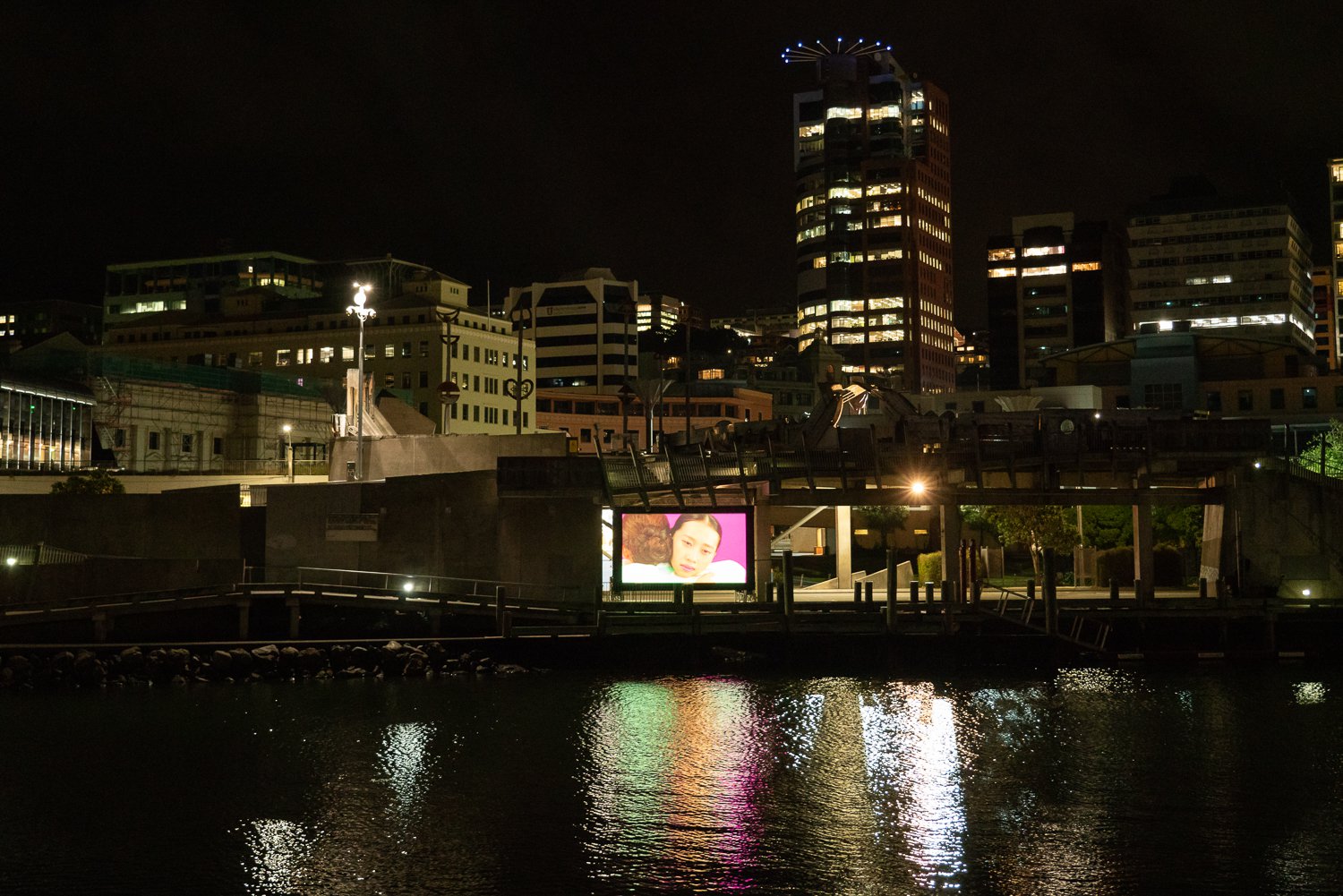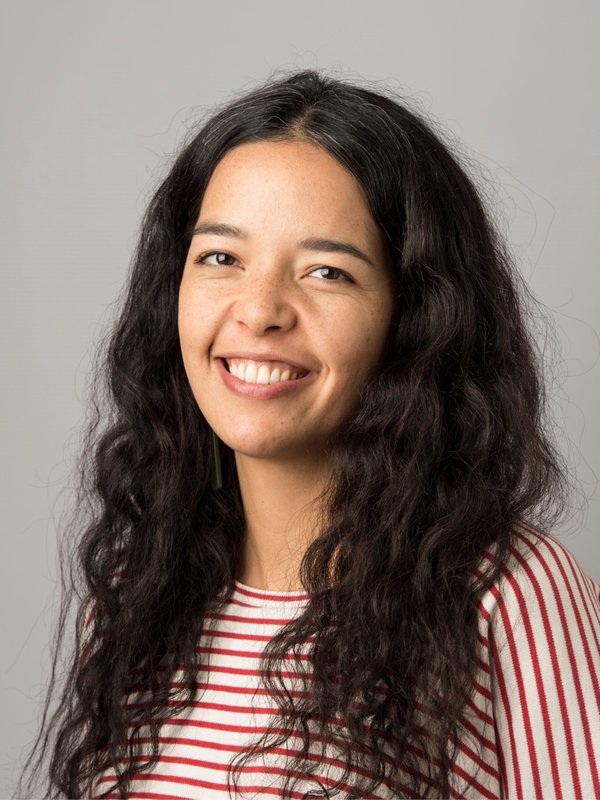 TSB ARENA
Ahilapalapa Rands, Lift Off, 2018, courtesy of the artist
In Lift Off animated satellites bounce to the beat of the Hawaiian ipu drum, eventually bursting into digital confetti – a spectacular obliteration of all the colonial-scientific structures on the summit of Mauna Kea. Lift Off was originally created as a three-channel artwork and shown as part of the exhibition The Commute at the Institute of Modern Art in Brisbane. As Lana Lopesi, one of the curators of The Commute, writes: "Not only does Rands imagine Mauna Kea clear of telescopes, she imagines Hawaiian epistemologies – specifically that of hula – to be the powerful forces by which the telescopes are removed."
About the artist:
Ahilapalapa Rands (Kanaka Maoli/Indigenous Hawaiian, iTaukei/Indigenous Fijian, Pākehā/Settler European) is an independent curator, writer, and artist. Her multidisciplinary style focuses on disrupting dominant social narratives and worldviews. Informed by issues relevant to Indigeneity, Rands's work investigates ways that settler colonisation has and continues to inform narratives and power dynamics in the Pacific. She is a founding member of New Zealand-based art collective D.A.N.C.E. art club – alongside Vaimaila Urale, Tuafale Tanoa'i a.k.a. Linda T, and Chris Fitzgerald –and London-based In*ter*is*land Collective – alongside Lyall Hakaraia, Jo Walsh, and Jessica Palalagi.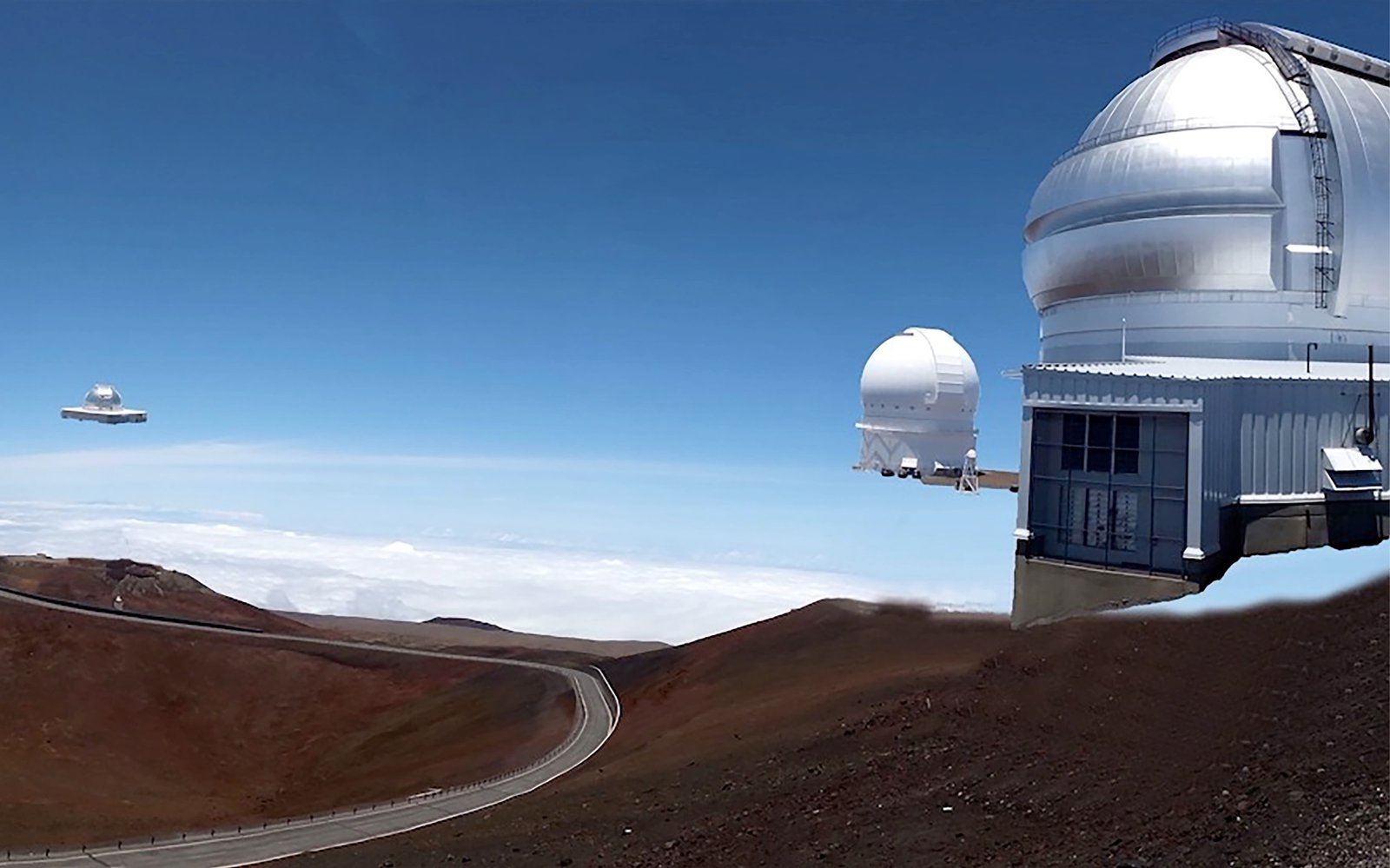 Into the Open 2020 Artwork credits
Some of the moving-image artworks playing as part of the Into the Open programme are followed by end credits. These have been transcribed in a downloadable word document here.