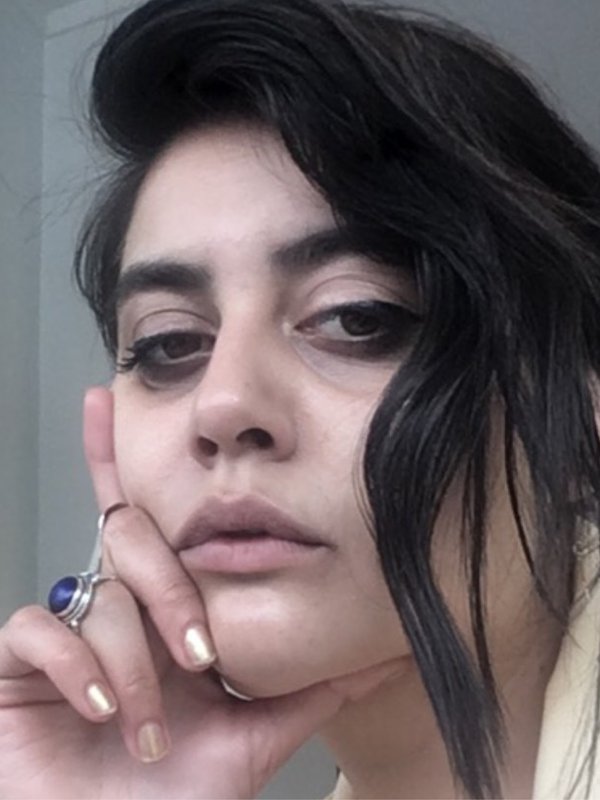 TE PAPA
Elisabeth Pointon, A Guide To: Effective Implementation of Self-service, 2017, courtesy of the artist.
In A Guide To: Effective Implementation of Self-service, a car yard air dancer billows after hours in a car dealership's garage, paired with a meditation from the artist's own family. The words are gentle and encouraging, as is the waving air dancer's reassuring smile. Elisabeth Pointon describes herself as a "double agent" who interweaves her art practice with her day job at a luxury car dealership. Like many of her artworks, this one champions artistic spirit into the work environment – a bid to intervene, via grand artistic gestures, in the cold cultural environments produced by the contemporary corporate workplace.
About the artist:
Elisabeth Pointon is a Te-Whanganui-a-Tara Wellington-based artist, whose work investigates the ways that profit imperatives produce particular workplace cultures, even shaping the relationships within them. Committed to overturning the "communal isolation" rife in these so-called shared spaces, Pointon attempts to reshape these environments through art – using performance, sculpture, text, and video. Pointon has exhibited at galleries and artist-run spaces across Australasia, including City Gallery Wellington, Hobiennale in Hobart, The Dowse Art Museum, Blue Oyster in Dunedin, First Draft in Woolloomooloo, and Te Tuhi in Auckland.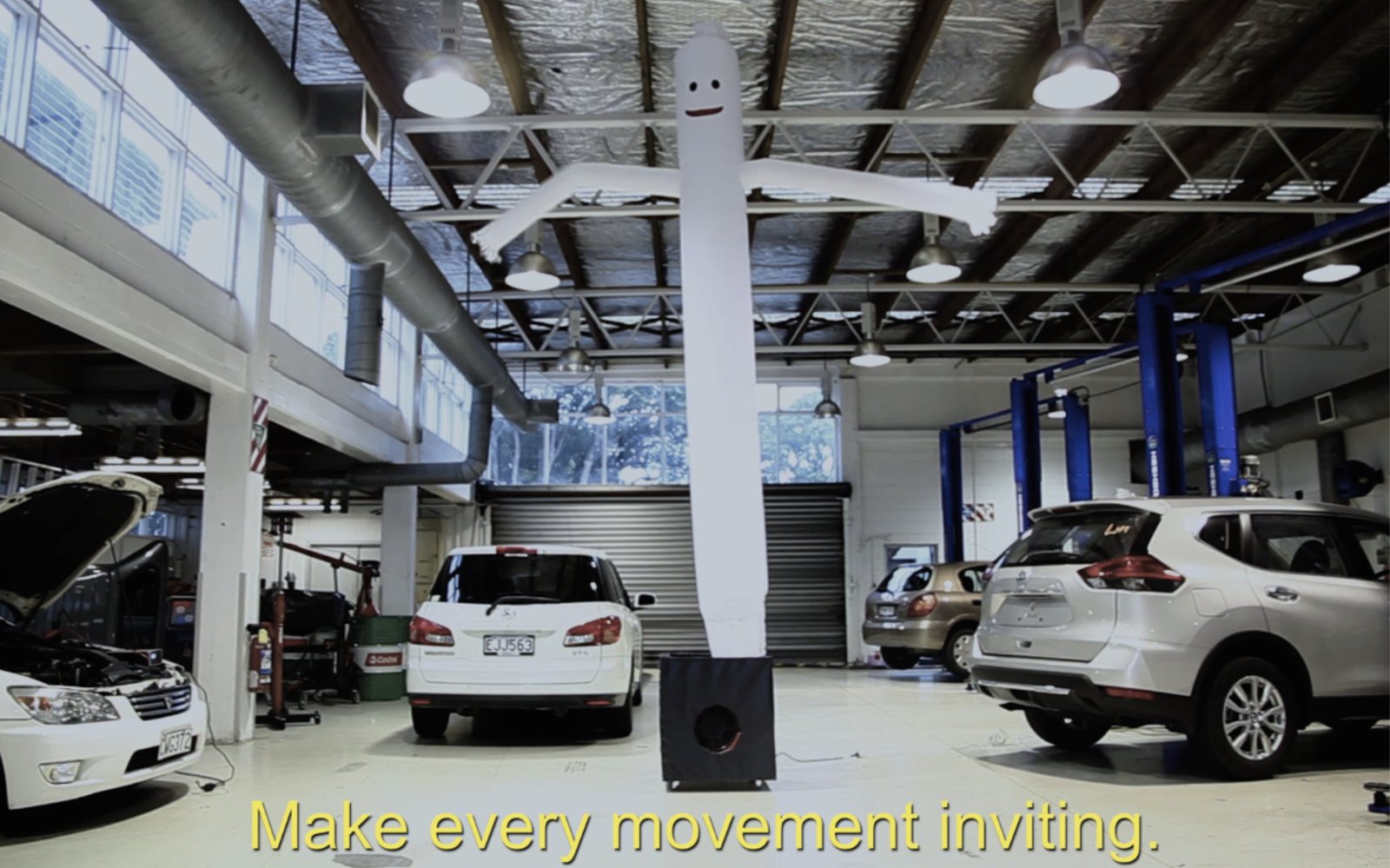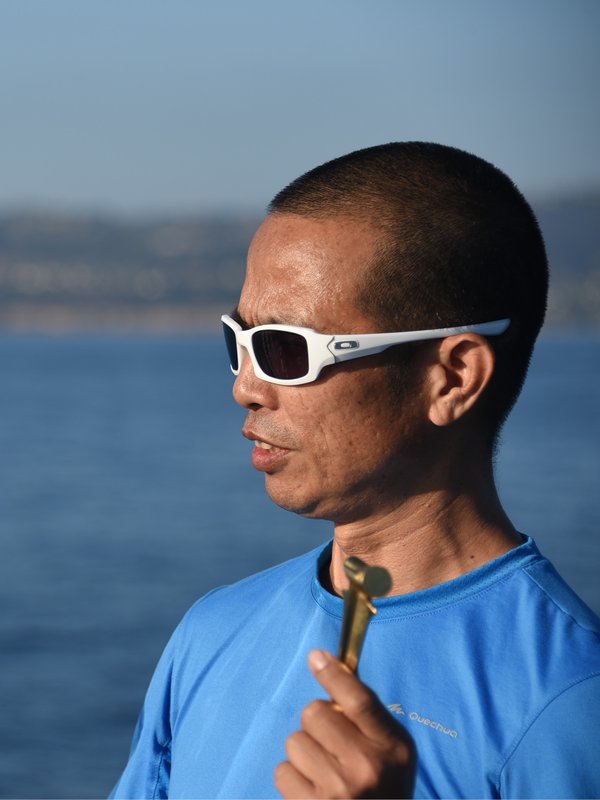 ODLINS PLAZA
UuDam Tran Nguyen, Waltz of the Machine Equestrians, 2012, courtesy of the artist.
A synchronised cavalcade of motorbike and scooter riders manouver through Waltz of the Machine Equestrians. Held together by strings clipped to their ponchos, the twenty-eight riders turn in unison through a formerly scenic town near the Saigon River, now a busy city district. Their increasingly precarious choreography is accompanied by Dmitri Shostakovich's Suite for Variety Orchestra, Waltz no. 2, with the intensifying soundtrack emphasizing the increasing tension between the riders' interdependence and their individual freedoms. The work alludes to social and cultural pressures brought about by Vietnam's changing economic, environmental, and political landscape over recent decades.
About the artist:
UuDam Tran Nguyen, who lives in Ho Chi Minh City, was born in KonTum Vietnam to an artist family. His works reflect on contemporary life in Vietnam and the way rural and urban spaces have been transformed by dramatic economic and industrial development. He lived in the United States for almost two decades, training as a figurative sculptor at the University of Fine Art in HCMC (Sài Gòn) Việt Nam, and later at UCLA and the School of Visual Art in New York focusing on conceptual art. Nguyen has exhibited widely internationally, including at the Queensland Gallery of Modern Art, High Line Art in New York City, Singapore Art Museum, and London's Whitechapel Gallery. Nguyen is also a co-founder of the experimental art magazine XEM.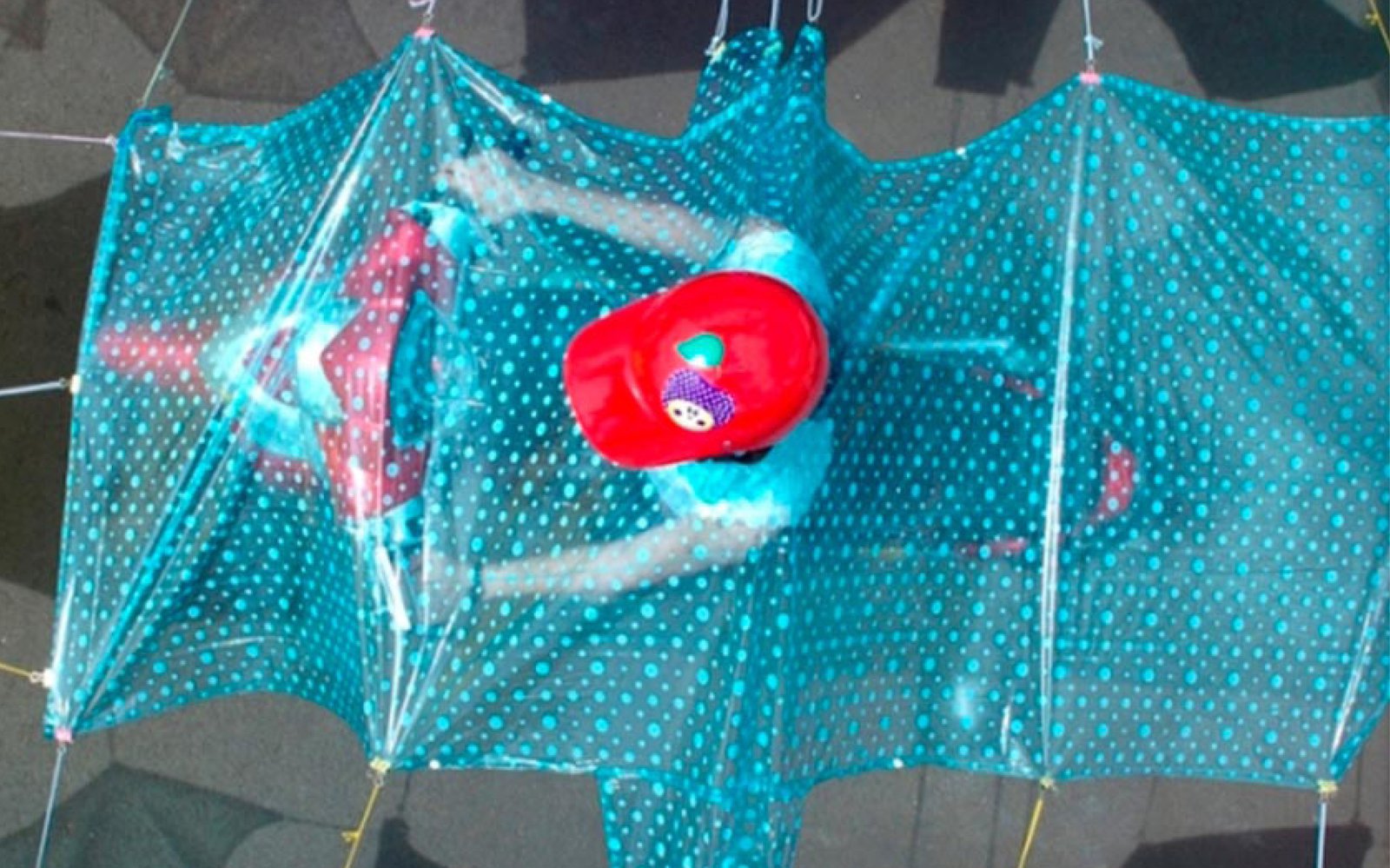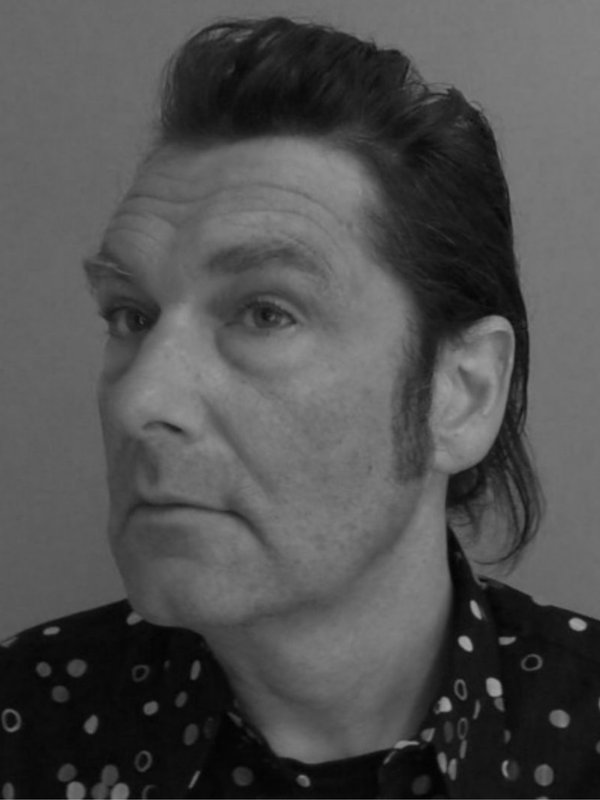 MICHAEL FOWLER CENTRE
Mike Heynes, News of the Uruguay Round, 2016, courtesy of the artist and CIRCUIT
In News of the Uruguay Round, the iconic logos of international film companies have been carefully recreated using model making, stop motion, and simple robotics. The work's title references a WTO agreement that opened the door for international productions like Xena: Warrior Princess and The Lord of the Rings to be made in New Zealand. While this has seen the growth of the local film industry, Heynes questions whether it has sidelined the telling of our own stories. But, while Heynes's logos are deliberately shonky and offer critique, News of the Uruguay Round is ultimately a work of fan art, representing hours of painstaking work.
About the artist:
Mike Heynes is a Wellington based model maker and video artist with an ongoing interest in film history and studio-based production. His installation and video works often reference the genre film. Heynes completed a BA in Film Studies at Victoria University in 1997, and a MFA at Massey University in 2013. His video work is represented by CIRCUIT Artist Film and Video Aotearoa and has been screened in Australia, South Korea, Italy, and Germany.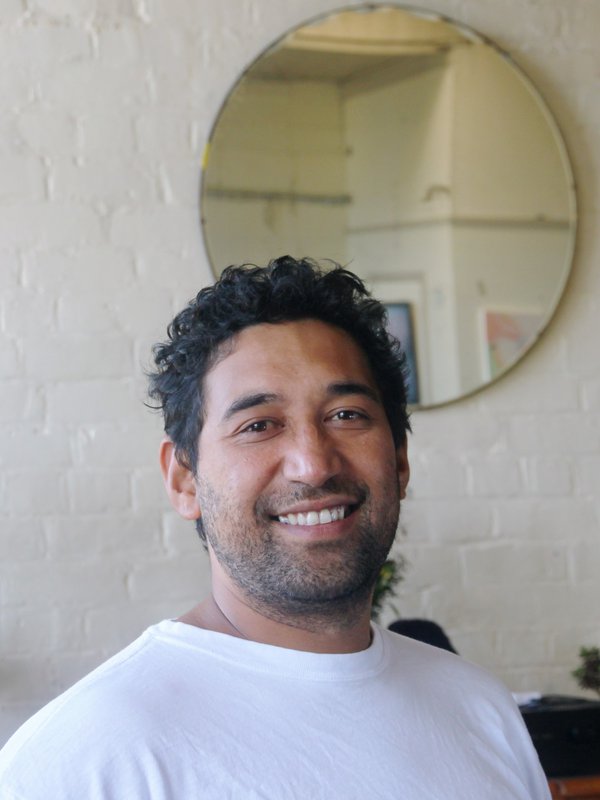 WHAIREPO LAGOON
Christopher Ulutupu, Into the Arms of My Colonizer, 2016, courtesy of the artist
Into the Arms of My Colonizer presents a dreamlike series of scenes that weave together a revolving cast of characters, a sandy setting, and images and sounds drawn from pop culture and the tourism industry. Rejecting straightforward and cliched formulations of cultural identity, Ulutupu collapses any sense of what is exotic and what is mundane, refusing to play into binary stereotypes. Instead, Into the Arms of My Colonizer embraces contradiction and celebrates the hyphenated identity as a space filled with creative potential, which Ulutupu describes as "a performative space of exploration, collaboration, and collage."
About the artist:
Christopher Ulutupu is an artist of Sāmoan, Niuean and German descent based in Te Whanganui-a-Tara Wellington. He has a background in art direction and set design, and holds an MFA from Massey University and a Bachelor of Performance Design (Hons) from Massey University and Toi Whakaari: New Zealand Drama School. Ulutupu has exhibited with Millers O'Brien, Enjoy Gallery, SCAPE Public Art, The Physics Room, and CIRCUIT Artist Film and Video Aotearoa. His work has also been exhibited at the Adam Art Gallery, Wellington, and in the inaugural Hobart Biennale in 2017.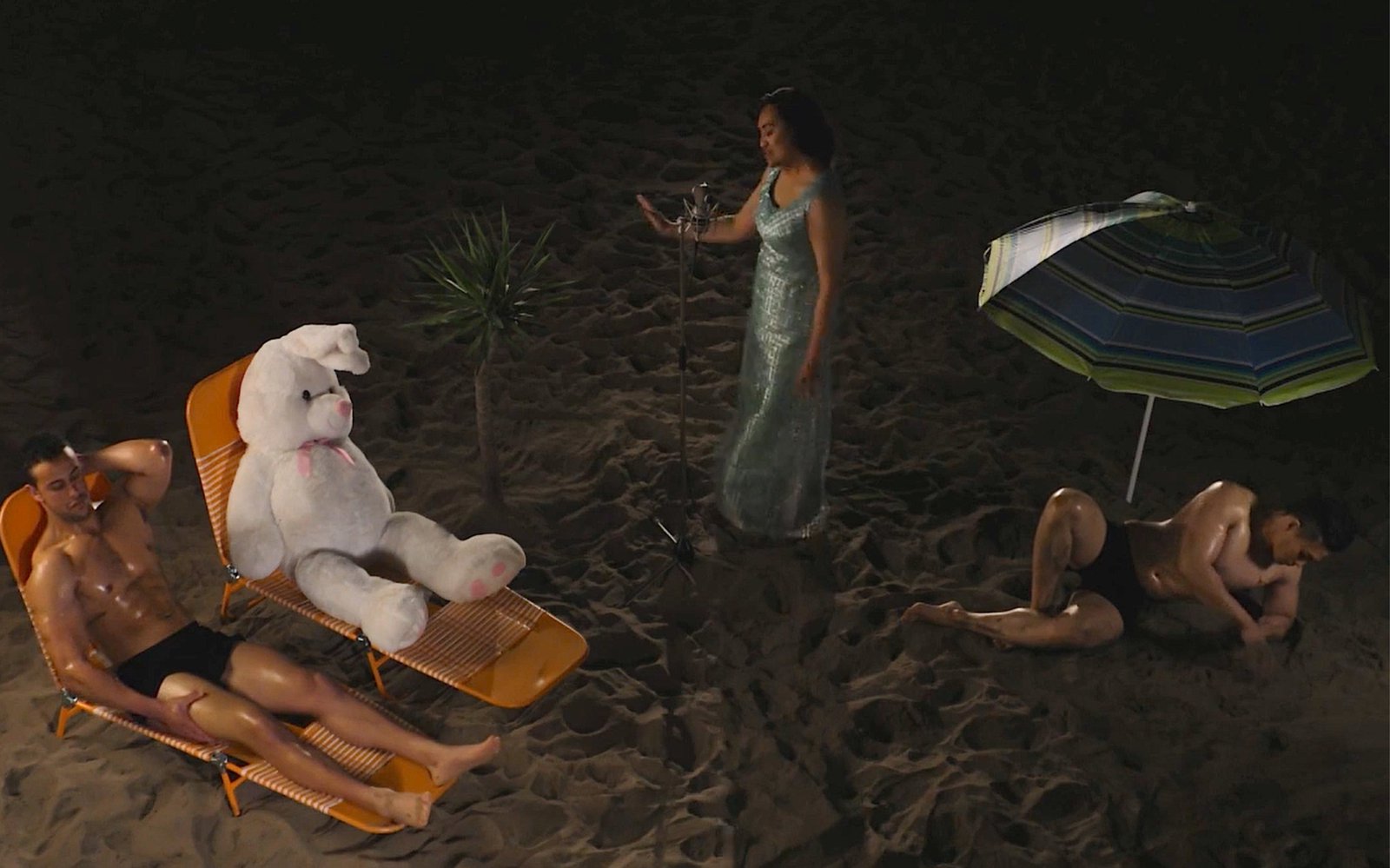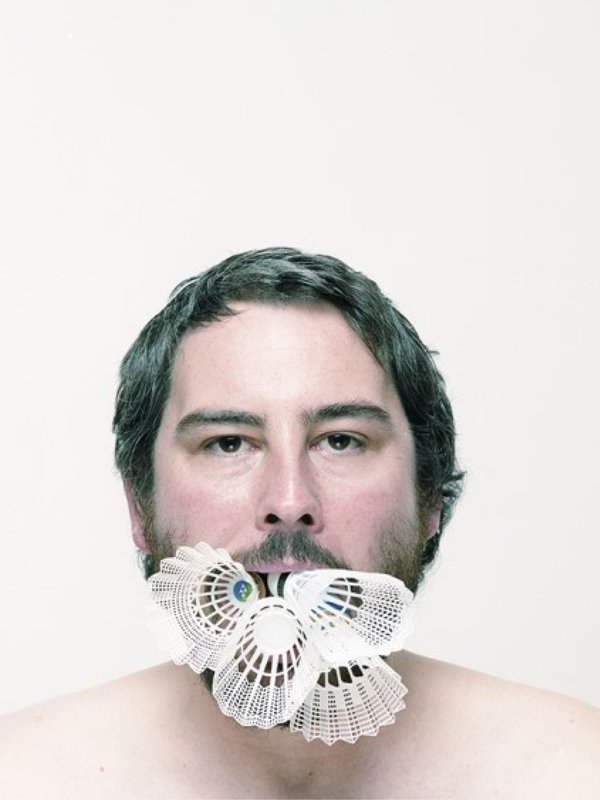 TSB ARENA
Steve Carr, Watermelon, 2015, courtesy of the artist, Michael Lett (AKL) and STATION (MEL/SYD).
Like many of Steve Carr's artworks, Watermelon takes a seemingly benign scenario and turns into a source of humour and fixation as the film crescendos to an excruciating finale. Throughout its half-hour duration, we watch as two pairs of hands stretch rubber bands over a watermelon. As the number of bands increases, the watermelon begins to bulge. By the end of the film, each new rubber band has us wincing in anticipation of its juicy end. Watermelon is cool and exacting, doling out measures of control and release in a way that seems to suspend our perception of time.
About the artist:
Steve Carr has long been fascinated by moments of material transformation. Over a career spanning two decades, he has reshaped banal events and brought them to life through real time, slow motion, loops, and time lapse. Carr lives in Ōtautahi Christchurch, where he is a senior lecturer at the University of Canterbury's Ilam School of Art. Recent projects include solo exhibitions at City Gallery Wellington, Christchurch Art Gallery, National Gallery of Victoria, and the Centre for Contemporary Photography in Melbourne. He was the co-founder of the Blue Oyster Gallery in Dunedin, and has also served as a board member of Auckland's Artspace and The Physics Room in Christchurch.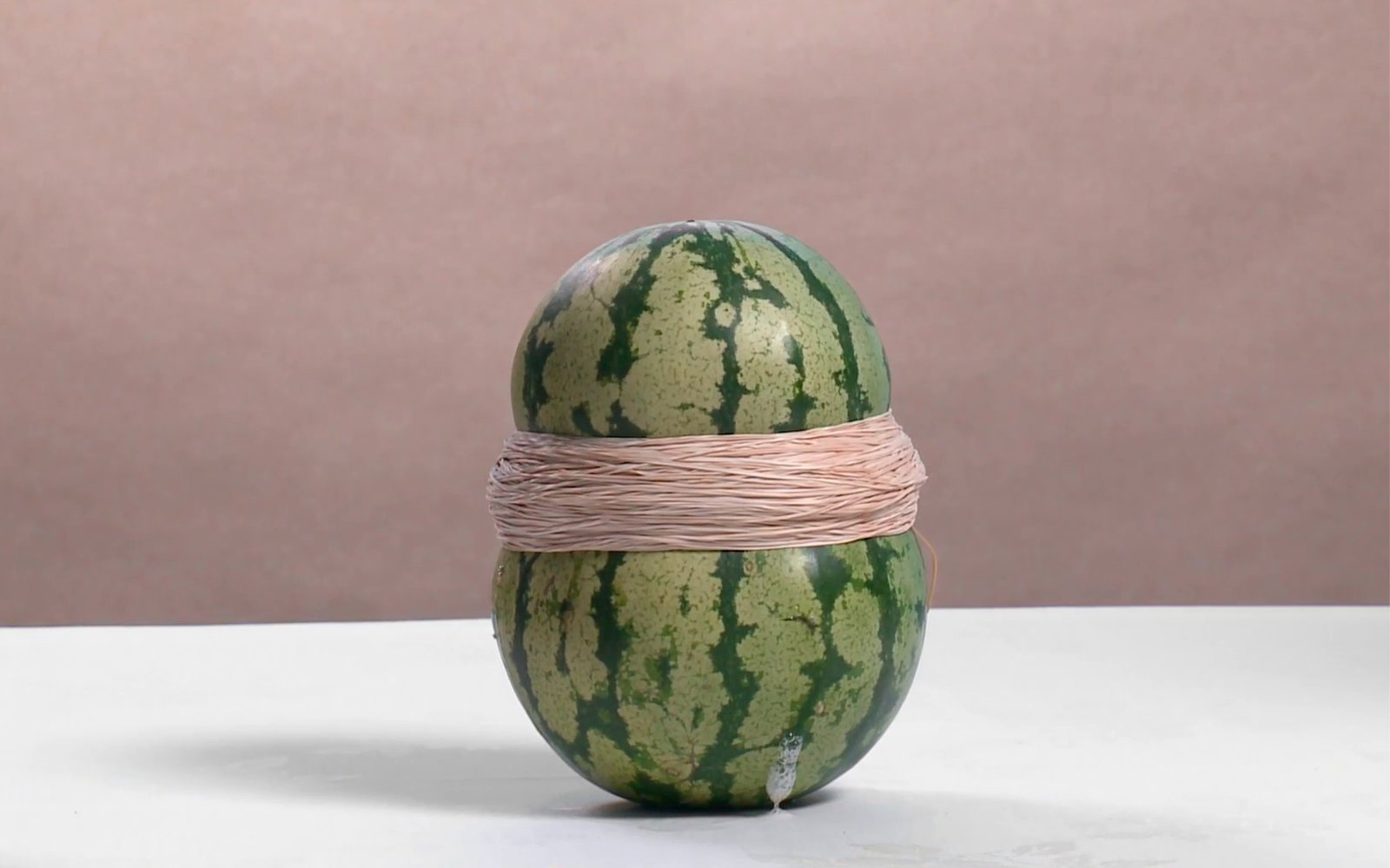 Into the Open 2020 Artwork credits
Some of the moving-image artworks playing as part of the Into the Open programme are followed by end credits. These have been transcribed in a downloadable word document here.