EVENT CANCELLED – due to the RED light setting the live version of this event is unfortunately cancelled, next week we're announcing a revised digital Writers programme. For more information on refunds, click here.
The New York Times describes N.K. Jemisin as "the most celebrated science fiction and fantasy writer of her generation". Through a virtual appearance, we bring the acclaimed writer live to Wellington with the magic of the internet to discuss her life and work as a master of the sci-fi and speculative genre. Elizabeth Knox talks with Jemisin about the ways in which sci-fi and fantasy can illuminate some of the biggest themes of humanity: inequality, oppression and conflicts of culture. They also discuss Jemisin's latest book The City We Became, the astonishing beginning to The Great Cities series. In this novel, New York is at the heart of the writer's rich and transformative world-building and asks the beguiling question: what if cities had a soul?
E ai ki te taone rongonui o Te Āporo Nui, ko N.K Jemsin te tino o ngā kaituhi paki pūtaiao, pakiwaitara o tōna reanga. Mā te ipurangi, ka korero a Jemsin ki a Elizabeth Knox e pā ana ki āna mahi, me te pānga nui o te ao pakiwaitara ki te ao tangata. Ka korero hoki rāua mō tāna pukapuka, mō The City We Became. Ko tētehi pātai ka āta korerohia ko tēnei, ka pēwhea, mēnā he wairua tō te taone?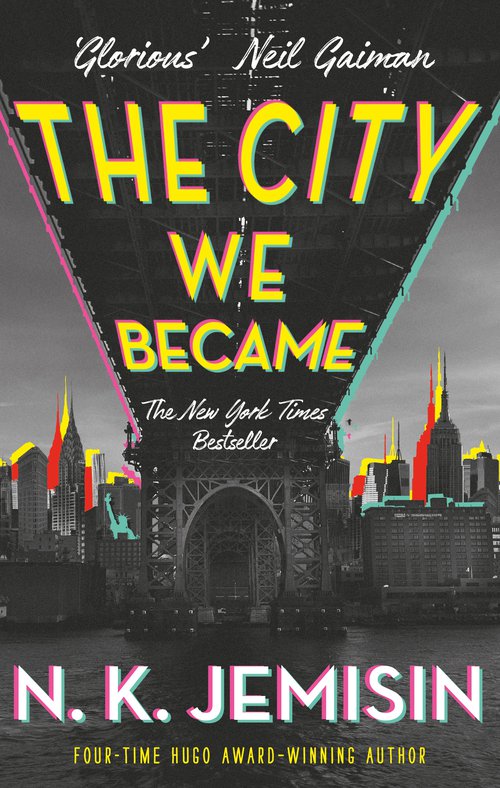 N.K. Jemisin
USA
N. K. Jemisin is the first author in history to win three consecutive Best Novel Hugo Awards, for her Broken Earth trilogy. She is a MacArthur 2020 Genius Grant Fellow. Her work has won the Nebula and Locus Awards, and the first book in her current Great Cities trilogy, The City We Became, is a New York Times bestseller. Among other critical work, she was formerly the speculative book reviewer at the New York Times. In her spare time she's a gamer and gardener, responsible for saving the world from Ozymandias, her dangerously intelligent ginger cat, and his destructive sidekick Magpie. Essays and fiction excerpts are available at nkjemisin.com.
Elizabeth Knox
Aotearoa / New Zealand
Elizabeth Knox CNZM is the author of thirteen novels, three novellas, and a book of essays. Elizabeth won the Prime Minister's Award for Fiction, 2019 and is an honorary Doctor of Literature from Te Herenga Waka–Victoria University of Wellington. Her latest novel is The Absolute Book.
---
---
$19
Livestream to Hannah Playhouse
---
---