Join us for an hour of poetry readings as selected and introduced by Aotearoa's own patron saint of poetry, Paula Green. Paula has run her blog NZ Poetry Shelf since 2013 and has published numerous collections and anthologies including the recently released Wild Honey: Reading New Zealand Women's Poetry. Poets include Jane Arthur, Lynn Jenner, Simone Kaho, Gregory Kan, Karlo Mila, Tayi Tibble and special guest, US Poet Laureate Joy Harjo.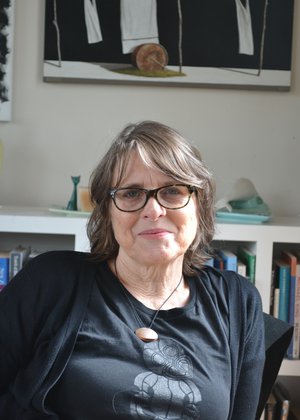 Paula Green
Aotearoa / New Zealand
Writer and Poet
Paula Green is a poet, anthologist, blogger and children's author. She has published fifteen books, including five for children, and runs two blogs Poetry Box and Poetry Shelf. In 2017 she received The Prime Minister's Award for Poetry and was made a Member of the NZ Order of Merit for Services to Poetry and Literature. In 2019 she published three books: Groovy Fish and Other Poems, The Track and Wild Honey: Reading NZ Women's Poetry.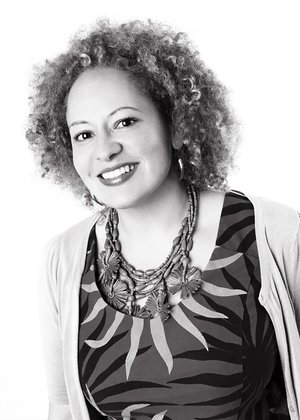 Karlo Mila
Aotearoa / New Zealand
Poet
Poet Dr Karlo Mila, of Tongan and Palangi descent, won the 2006 Best First Book of Poetry for Dream Fish Floating. She is also the author of A Well Written Body and the Programme Director of the Mana Moana Experience at Leadership NZ.  Her forthcoming poetry book The Goddess Muscle will be published by Huia in time for Matariki, 2020.  She lives in Auckland with her three sons.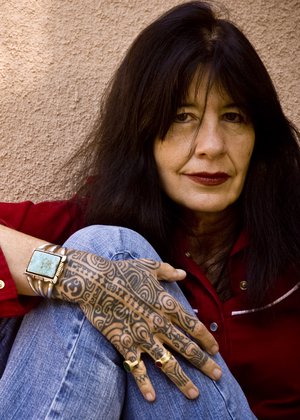 Joy Harjo
United States
Writer
Joy Harjo's nine books of poetry include An American Sunrise, Conflict Resolution for Holy Beings, How We Became Human: New and Selected Poems, and She Had Some Horses. Harjo's memoir Crazy Brave won several awards, including the PEN USA Literary Award for Creative Non-Fiction and the American Book Award. She is the recipient of the Ruth Lilly Prize from the Poetry Foundation for Lifetime Achievement, the 2015 Wallace Stevens Award from the Academy of American Poets for proven mastery in the art of poetry; a Guggenheim Fellowship, the William Carlos Williams Award from the Poetry Society of America, and the United States Artist Fellowship. In 2014 she was inducted into the Oklahoma Writers Hall of Fame. A renowned musician, Harjo performs with her saxophone nationally and internationally, solo and with her band, the Arrow Dynamics. She has five award-winning CDs of music including the award-winning album Red Dreams, A Trail Beyond Tears and Winding Through the Milky Way, which won a Native American Music Award for Best Female Artist of the Year in 2009. Forthcoming in the fall of 2019 is a book of poetry from Norton, An American Sunrise. She lives in Tulsa, Oklahoma.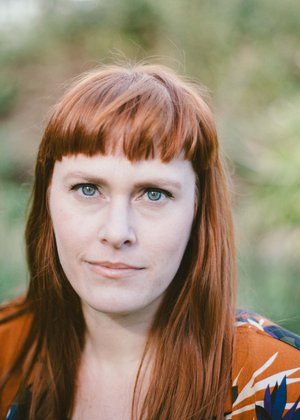 Jane Arthur
AOTEAROA / NEW ZEALAND
Poet
Jane Arthur was the recipient of the Sarah Broom Poetry Prize in 2018, judged by Eileen Myles. She has worked in the book industry for over fifteen years as a bookseller and editor. She has a Master of Arts in Creative Writing from the IIML at Victoria University of Wellington. Born in New Plymouth, she lives in Wellington with her family and dogs. Her first poetry collection, CRAVEN, was published by Victoria University Press in 2019. Photo credit Ebony Lamb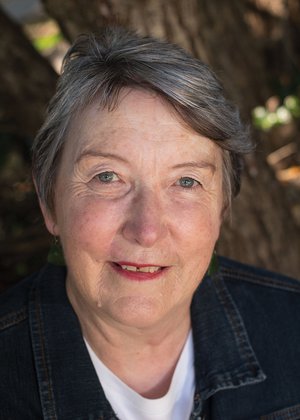 Lynn Jenner
AOTEAROA / NEW ZEALAND
Writer
Lynn Jenner is a writer and teacher of writing. She lives on the Kāpiti coast north of Wellington. Her first book, Dear Sweet Harry (AUP 2010), won the NZSA Jessie Mackay Prize for Best First Book of Poetry. Her second book, Lost and Gone Away (AUP 2015), was shortlisted in the non- fiction category of the Ockham New Zealand Book Awards in 2016. Lynn's latest book, Peat, was published in 2019 by OUP. Lynn has a PhD in creative writing from the International Institute of Modern Letters at Victoria University.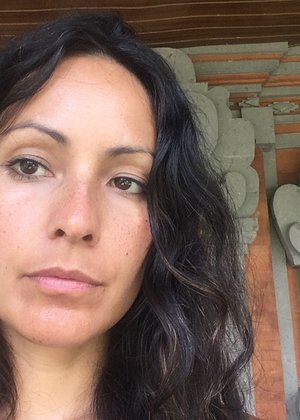 Simone Kaho
AOTEAROA / NEW ZEALAND
Poet
Simone Kaho is a New Zealand / Tongan poet and a graduate of the International Institute of Modern Letters. She published her debut poetry collection, Lucky Punch, in 2016. Simone is noted for her poetry performance and writes for E-Tangata.co.nz.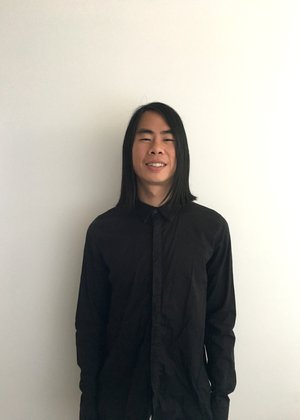 Gregory Kan
AOTEAROA / NEW ZEALAND
Poet
Gregory Kan's work has featured in literary journals such as Atlanta Review, Cordite, Jacket, Landfall, New Zealand Listener, SPORT and Best New Zealand Poems, as well as art exhibitions, journals and catalogues. His first book of poetry, This Paper Boat, was shortlisted in the 2017 Ockham New Zealand Book Awards.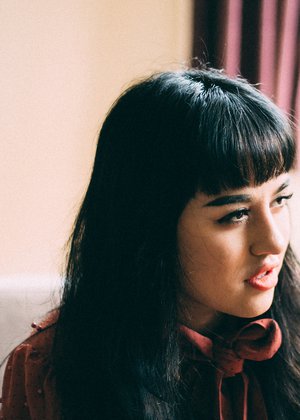 Tayi Tibble
AOTEAROA / NEW ZEALAND
Poet
Tayi Tibble (Te Whānau-ā-Apanui/Ngāti Porou) is the author of Poūkahangatus, her first collection of verse, published by Victoria University Press in July 2018. She was the 2017 recipient of the Adam Prize from the International Institute of Modern Letters. Tayi was born in Wellington in 1995.
---
$19
Wheelchair accessible
---
Aotearoa
International
Writers
A crazy brave voice of American verse

2019 US National Youth Poet Laureate

Queer writers celebrate their favourite queer lit
Free Pizza with your Drink

5.00 – 7.00pm, Wed – Sun

Lip-smacking Popcorn Chicken and Beverage

Fri 21 Feb – Sun 15 Mar

Sociable Dining

Monday – Friday 11am – late and 10am to late weekends