Scarlett Thomas can unfortunately no longer attend the New Zealand Festival of the Arts due to personal reasons.
Scarlett Thomas is loved the world over for her ingenious storytelling that crackles with originality. Her 20-year career in publishing has included the bestselling novel The End of Mr. Y and the cult creative writing manual Monkeys with Typewriters. Her latest novel, Oligarchy, is set at a girls' boarding school, and is a sharp critique of privilege and power. Oligarchy was recently the subject of a nine-way auction for television rights – which took its author rather by surprise! Scarlett, once described as like "Muriel Spark's disreputable niece", discusses her life of writing, where the inspiration for Oligarchy originated, and where she is heading next.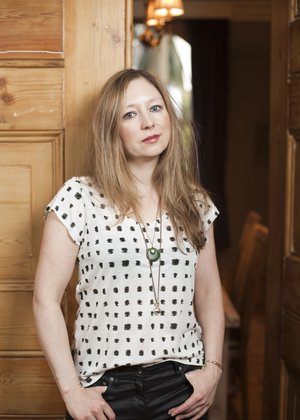 Scarlett Thomas
United Kingdom
Writer
Scarlett Thomas was born in London in 1972. Her novels include Bright Young Things, The Seed Collectors, PopCo, The End of Mr.Y which was longlisted for the Orange Broadband Prize for Fiction 2007, and Our Tragic Universe. She teaches creative writing at the University of Kent.
---
$19
Wheelchair accessible
---
International
Fiction
Writers
Kids take over the library

2019 US National Youth Poet Laureate

What is the power of words in 2019?
Lip-smacking Popcorn Chicken and Beverage

Fri 21 Feb – Sun 15 Mar

Sociable Dining

Monday – Friday 11am – late and 10am to late weekends

Library Bestsellers (happy hour)

4pm - 7pm Fri – Sun