A lot can happen in one year. We invite you to join us for a conversation about who we are and what we can all do to carve a path towards a future free from racism and intolerance. Guled Mire (Aotearoa), Alison Whittaker (Gomeroi, Australia), Nyadol Nyuon (Australia), Anahera Gildea (Ngāti Tukorehe) and Jack McDonald (Te Whakatōhea, Te Pakakohi, Te Ātiawa) offer their thoughts and experiences on global and local politics, systemic change, and hope for a kinder future. Audience questions are a part of this event: bring your voice.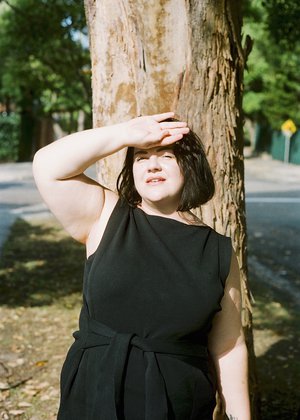 Alison Whittaker
Australia
Poet and Essayist
Alison Whittaker is a Gomeroi multitasker from the floodplains of Gunnedah in NSW. Between 2017–2018, she was a Fulbright scholar at Harvard Law School, where she was named the Dean's Scholar in Race, Gender and Criminal Law.
Her debut poetry collection, Lemons in the Chicken Wire, was awarded the State Library of Queensland's black&write! Indigenous Writing Fellowship in 2015, and was published by Magabala Books in 2016. Her latest book, Blakwork, was published in 2018.
As a poet and essayist, her work has been published in the Sydney Review of Books, Seizure, Overland, Westerly, BuzzFeed, Griffith Review, the Lifted Brow, Meanjin and Archer.
Alison was the co-winner of the Overland Judith Wright Poetry Prize in 2017 for her poem, 'Many Girls White Linen'. Most recently, she was the Australian Indigenous Poet-In-Residence for the 2018 Queensland Poetry Festival.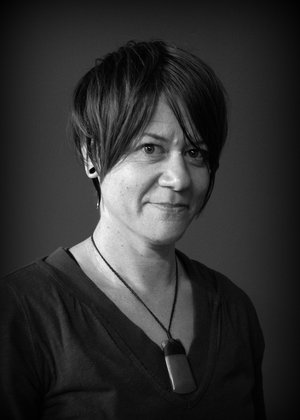 Anahera Gildea
Aotearoa/New Zealand
Poet, Writer and Essayist
Anahera Gildea (Ngāti Tukorehe) is a poet, short story writer, teacher, and essayist. Her work has appeared in numerous journals and anthologies and her first book 'Poroporoaki to the Lord My God: Weaving the Via Dolorosa' was published by Seraph Press in 2016. She has a Masters of Creative Writing from the International Institute of Modern Letters, as well as Graduate Diplomas in Psychology and Teaching, and is currently undertaking doctoral research at Victoria University of Wellington, developing critical literary theory based on Māori intellectual traditions. She lives in Te Whanganui-a-Tara with her partner and son.
Guled Mire
Somalia, Aotearoa / New Zealand
Writer, Speaker and Advocate
Guled is a former refugee who is passionate about advancing and encouraging the social well-being, inclusion and development of New Zealand's ethnic and former refugee communities. Guled is a writer, speaker, young leader and community advocate. He is recognised as one of New Zealand's most prominent young voices advocating for a more humane, inclusive and welcoming society. He serves on the boards of a number of community organisations, and is the co-founder of Third Culture Minds.  
He was just six-years-old when his mother, a solo-parent, fled the strife of Somalia's civil war with her nine children for a better life in New Zealand. Facing racism at school, Guled was discouraged from pursuing a higher education and left at sixteen. This wasn't it for Guled. He went on to excel at university and is now a Senior Policy Advisor in the public sector.  
He uses his platform and profile to facilitate courageous conversations about racism and discrimination in New Zealand and what we need to do to build a truly inclusive, welcoming society.  Guled believes these discussions, and the policies and behavioural shifts that they support, are key to Aotearoa and the people who are blessed to live here reaching full potential.  He is a big fan of having open conversations about mental health and has been championing work, through his organisation Third Culture Minds, to support young people from refugee and migrant backgrounds to get the support they need.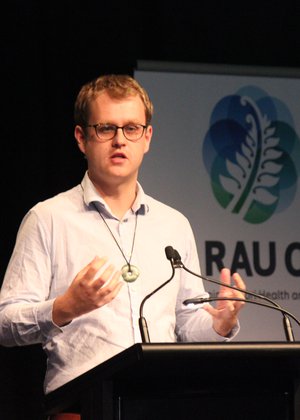 Jack McDonald
Aotearoa / New Zealand
Acitivist and Writer
Jack McDonald (Te Whakatōhea, Taranaki Tūturu, Te Pakakohi, Te Ātiawa) is an activist, political commentator and writer. He hails from Paekākāriki on the Kāpiti Coast, where he served as chairperson of the Paekākāriki Community Board. A former Green Party candidate, advisor, and senior officeholder, Jack has a strong campaigning background. His work informed and led the Greens' kaupapa Māori engagement, policy and campaigning for close to a decade.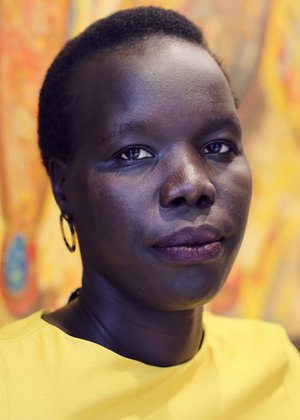 Nyadol Nyuon
Australia
Litigator and Community Advocate
Nyadol Nyuon is a commercial litigator with Arnold Bloch Leibler and a community advocate.  
She was born in a refugee camp in Itang, Ethiopia, and raised in Kakuma Refugee camp, Kenya. At eighteen, Nyadol moved to Australia as a refugee. Since then she has completed a Bachelor of Arts from Victoria University and a Juris Doctor from the University of Melbourne.
In both 2011 and 2014, Nyadol was nominated as one of the hundred most influential African Australians. She is currently a board member of the Melbourne University Social Equity Institute.
In terms of advocacy, Nyadol has presented at various conferences and forums on issues impacting the settlement of African Australians in Victoria and Australia in general. She regularly appears in the media, including recent appearances on the ABC's The Drum and as a panellist on Q&A.
---
$19
Wheelchair accessible
---
International
Non-Fiction
Indigenous
Writers
Aotearoa
Coming together for remembrance and reflection

Finding solutions with a Te Ao Māori framework

A Māori writer's memoir challenges the status quo
Lip-smacking Popcorn Chicken and Beverage

Fri 21 Feb – Sun 15 Mar

Complimentary House Glass

12-3pm or 5.30pm – late.

Pre-Show Set Menu

21 Feb - 14 Mar. (Closed Sundays)