Bring the whānau to the National Library of New Zealand Te Puna Mātauranga o Aotearoa for a Writers festival for children and young adults. See author interviews led by young readers, listen to stories read aloud to live improvised music, let a teenager lead you through the Pūkana: Moments in Māori Performance exhibition, write secret notes to leave in library books, take part in workshops and make your own mini book. Authors include Sacha Cotter and Josh Morgan (The Bomb), Whiti Hereaka (Legacy), Vincent O'Malley (The New Zealand Wars: Nga Pakanga O Aotearoa) and more.

Download the schedule here.

DRESS UP AND WIN!
What is a Festival without a costume? We will have prizes for best dressed! Come as your favourite book character and you will be richly rewarded.
PARENTS... the first 50 adults through the doors will receive a bag of L'affare coffee (we got you).

Proudly Supported by National Library of New Zealand Te Puna Mātauranga o Aotearoa
"The Children's Book of the Year is an absolute joy" – The Spinoff on The Bomb (Sacha Cotter and Josh Morgan)
"Legacy lives up to its name. As soon as I finished I wanted to flip back and read it again. This masterpiece has stayed with me and I have no doubt it will continue to challenge me for some time yet." – NZBookLovers.co.nz on Legacy (Whiti Hereaka)
Legacy (Whiti Hereaka) won the Young Adult Fiction Award at the 2019 NZ Book Awards for Children and Young Adults.
"An essential book of New Zealand history" – Stuff.co.nz on The New Zealand Wars (Vincent O'Malley)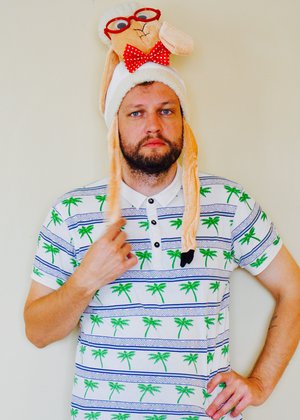 Josh Morgan
Aotearoa / New Zealand
Illustrator
Manawatū born and raised, Josh Morgan (Te Aitanga-a-Māhaki, Rongowhakaata) is a freelance illustrator and musician living in Wellington, New Zealand with his partner, the author Sacha Cotter, and their wee family. Together they form the amazing storytelling / song writing / award-winning-picture-book-making team Cotter & Morgan.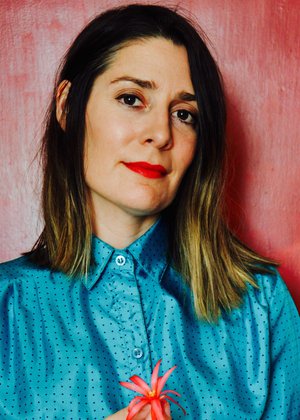 Sacha Cotter
Aotearoa / New Zealand
Writer
Kawerau born Sacha, is an award-winning children´s writer based in Wellington, New Zealand. She is the author of picture books Keys/Ngā Kī, The Marble Maker/Te Kaihanga Māpere, and the 2019 Margaret Mahy Book of the Year, The Bomb/Te Pohū – all published by HUIA and illustrated by her partner in both books and life, Josh Morgan. Sacha is also involved in writing for children's television. She has written for both The Kiddets and The Book Hungry Bears, two animated shows produced by Pukeko Pictures. Sacha loves lots of things including stop motion animation, daydreaming, biscuits, books, dancing, curly dogs, space noodles and woolly mammoths named Stanley.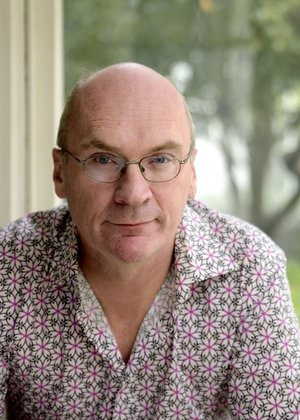 Vincent O'Malley
Aotearoa / New Zealand
Historian and Writer
Vincent O'Malley is a founding partner of HistoryWorks, a group of historians specialising in Treaty of Waitangi research. He is the author of a number of books on New Zealand history including The Meeting Place: Māori and Pākehā Encounters, 1642–1840 (Auckland University Press, 2012), which was shortlisted in the general non-fiction section at the New Zealand Post Book Awards in 2013, and Beyond the Imperial Frontier: The Contest for Colonial New Zealand (Bridget Williams Books, 2014).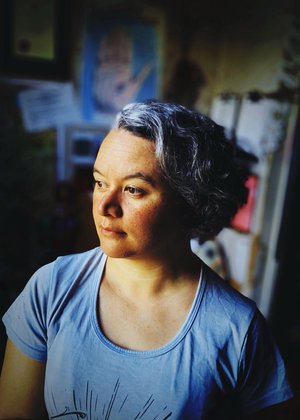 Whiti Hereaka
Aotearoa / New Zealand
Writer and Playwright
Whiti Hereaka is an award-winning novelist and playwright of Ngāti Tūwharetoa, Te Arawa and Pākehā descent, based in Wellington. She holds a Masters in Creative Writing (Scriptwriting) from the International Institute of Modern Letters. She is the author of three novels: The Graphologist's Apprentice, the award-winning YA novel Bugs and Legacy. She is also co-editor, with Witi Ihimaera, of an anthology of Māori myths — Pūrākau. Whiti has been involved with Te Papa Tupu, an incubator programme for Māori writers, as a writer, a mentor and a judge. She is also a board member of the Māori Literature Trust and the Michael King Writers Centre.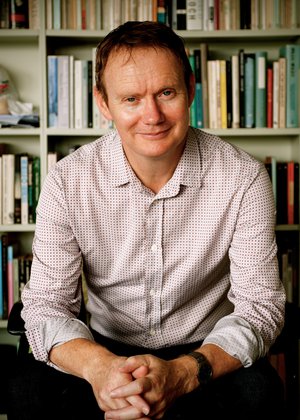 Damien Wilkins
Aspiring is a first Young Adult novel by Damien Wilkins. Set in a contemporary Central Otago tourist town, Aspiring narrates three months in the life of Ricky, as he negotiates school, sport, a job, a new girl, and the unresolved sadness at the heart of his family life. A smart, sweet, and very funny coming-of-age story with a sharp eye for cultural realities in contemporary Aotearoa.
Damien Wilkins has published novels, collections of short stories,and a book of poems. He has written for television and theatre. He also writes and records his own songs as The Close Readers. His work has won several awards, including a New Zealand Book Award. He lives in Wellington, where he is the director of the International Institute of Modern Letters at Victoria University.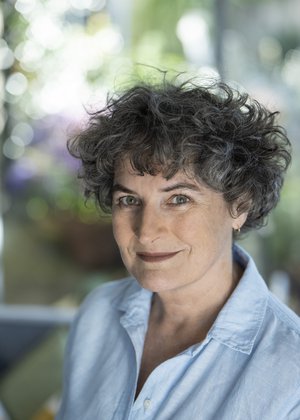 Kate De Goldi
Kate De Goldi's most recent novel, From the Cutting Room of Barney Kettle, won the Esther Glen Award in 2016. She teaches Writing for Children at Massey University and is co-editor, with Susan Paris, of ANNUAL and ANNUAL 2, literary miscellanies for 9-13 year olds. In 2018, Kate and Susan, in association with Massey University Press, established the children's imprint Annual Ink. Aspiring by Damien Wilkins is Annual Ink's most recent title.
---
---
FREE
Wheelchair accessible
---
Aotearoa
International
Free
Writers
Power, privilege and peer pressure

Find adventure and art on a mini hut expedition

Art in the open every night after dark
Sociable Dining

Monday – Friday 11am – late and 10am to late weekends

Free Pizza with your Drink

5.00 – 7.00pm, Wed – Sun

Pre Show Dinner and Cocktails

Monday to Friday