Tickets for schools to New Zealand Festival of the Arts shows in the SchoolFest programme are just $15 per student. Te Ata offers $5 tickets for the events within the SchoolFest programme. And many events are free. See the full programme here.
Please note the best available tickets for SchoolFest public performances are often C Reserve.
Booking online is easy using our booking form.
SchoolFest sessions fill up quickly, so get in and request seats for your students as soon as possible. You can confirm final numbers in 2020. As demand exceeds availability for most Festival performances, we retain the right to limit the number of seats available to any one school.
An adult must accompany each student group attending a Festival show. We can issue one teacher or caregiver ticket for every 10 students at SchoolFest ticket rates ($15). Additional teachers or caregivers must pay the full adult price. (Please refer to the main events for adult pricing.)
Key 2020 booking dates
Monday 3 February 2020: Confirm final numbers for all bookings for SchoolFest
Monday 10 February 2020: All invoices will be sent to schools
Thursday 17 February 2020: Payment needs to be made for all SchoolFest bookings
Suitability is based on our recommendation only and we have provided content warnings where appropriate. The New Zealand Festival of the Arts takes no responsibility for any offence caused but please feel welcome to contact the SchoolFest team to discuss any concerns about a show's content.
The award-winning family owned Tranzit Coachlines is helping to make SchoolFest more accessible to more schools in the region, offering special SchoolFest rates.
Wellington Regional schools – incl Upper Hutt and Porirua
Transport costs range from $184-$368 return, including GST.
Other areas – incl Kāpiti, Wairarapa, Whanganui and Palmerston North
Tranzit is offering a special rate to make attending SchoolFest easier for schools in these areas too. Contact them to find out more.
To take advantage of the SchoolFest rates, schools need to book with Tranzit no later than the end of Term 4.
Please contact Emma at Tranzit Coachlines to book: emmaj@tranzit.co.nz quoting "SchoolFest 2020 Transport".
Terms and conditions apply.
SchoolFest performances and experiences relate directly to strands of the New Zealand curriculum from Levels 2 to 8. They also have direct relevance to many of the NCEA achievement standards of all three levels.
Relevant curriculum links are noted on each event page and the related achievement standards and objectives are available in Teacher Resource Kits.
You can also explore SchoolFest events by subject:
Teacher Resources will be available to download on our website from February 2020.
Students can attend a free public Artist Talk for some performances. These are a great opportunity for students to learn more about a show and its creators and are mostly suited to Years 12–13. See all Artist Talks available for SchoolFest performances.
Accessibility is very important to us at the New Zealand Festival. We'll do our best to remove any barriers that prevent you from enjoying SchoolFest. Please get in touch with the SchoolFest team to discuss any requirements you may have regarding accessibility.
Some events and opportunities within our SchoolFest programme offer New Zealand Sign Language interpreted and Audio Described performances, as well as pre-show touch tours. Where applicable the events have the appropriate symbols next to the event information, as follows;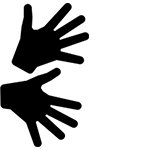 New Zealand Sign Language Interpreted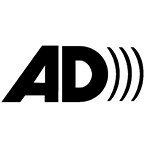 Audio Described event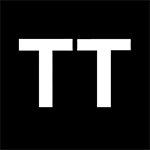 Touch Tour events
For more information on the festivals complete access programme visit festival.nz/access. Please note that wheelchair seating is limited in all venues. Contact ticketing@festival.co.nz for more information about wheelchair access.
See a full list of accessible and inclusive Festival events here.