Click here to download a LARGE PRINT Word document of the full festival programme. If you have any questions, feel free to get in touch.
You can email access@festival.co.nz, call us on 04 473 0149 ext. 6.
We are available to help Monday-Friday 9am-5pm. During festival time 21 Feb - 20 March we are available 7 days.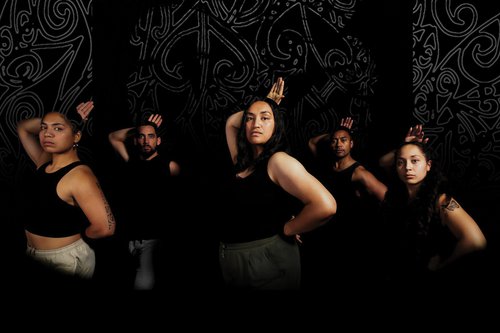 Neke
Audio described. Touch tour at 11.30am.
When: Wednesday 9 March, 1pm
Where: Lower Hutt Little Theatre
Tickets: $20
Duration: 1hr 20mins
Neke is a theatrical exploration and discovery of the pou (pillars) left for Māori to navigate their individual haerenga (journey). Neke challenges you to voyage, perhaps discover your kaitiaki (spiritual guide) or ask what mana motuhake (self-determination) means to you? Through physical theatre Neke weaves together the diverse representations of Māori society expressed with movement, waiata, characters, and hard out crack ups.
---
Nau mai ki te ao kanikani o Neke. He whakaaturanga toi whakaari e tirotiro ana ki ngā huarahi maha o tēnā Māori, me ngā ara rerekē me whai e tātou e ekea ai te taumata i wawatia ai.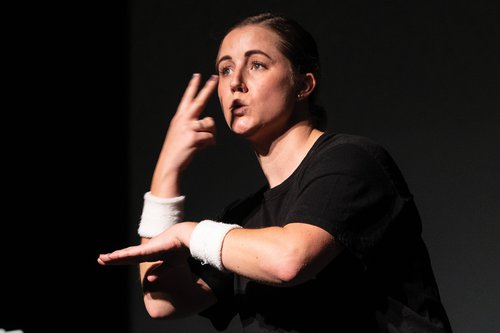 A Movement of Story | Pūrākau Reo Rotarota
Presented in NZSL. Interpreted for hearing audiences. Audio Described.

When: Thursday 10 March, 7pm
Where: Circa Theatre
Tickets: $19
Duration: 1hr
Join us for an extraordinary evening of true stories told in New Zealand Sign Language in a dynamic evening that celebrates our third official language. With live interpretation for hearing audience members and audio description available. Featuring Joanne Klaver, Whiti Ronaki, Sonia Pivac, Nirvana Graham and Oliver Ferguson. Curated and hosted by Jared Flitcroft.
---
Toko-ono ngā kaiwhakaari ka tukuna e rātou ētehi kōrero pūrakau pono I roto tonu I te reo-rota o Aotearoa Nui Tireni. He whakapāhotanga anō hoki mō te hunga e rongo ana ngā taringa.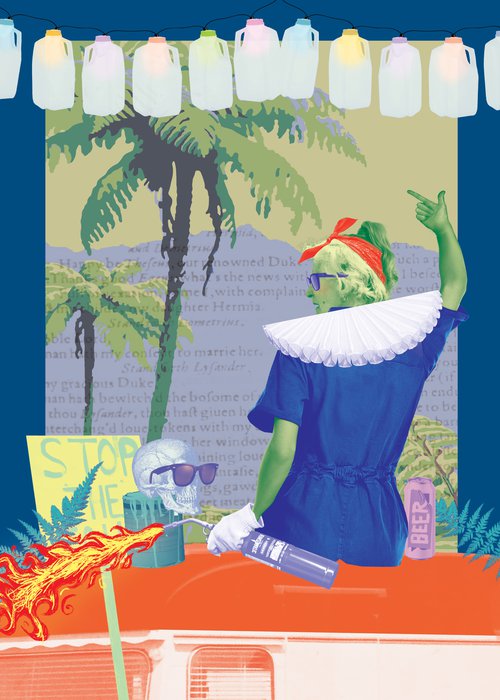 The Parkin Season of Lysander's Aunty
Audio described. Touch Tour 2.30pm.
When: Sunday 13 March, 4pm
Where: Opera House
Tickets: $20
Duration: 2hrs 30mins
In Shakespeare's A Midsummer Night's Dream, young lovers Lysander and Hermia defy the Duke by eloping to an aunt's house in the woods. But who is this law-snubbing, free-loving aunty? What's she doing in the bush? And what happens when the law comes knocking at her door? From the makers of The Bookbinder, and in the tradition of Rosencrantz and Guildenstern Are Dead, comes a riotous reworking of Shakespeare's most popular play that takes a cannon to the canon.
---
He whakaaturanga toi whakaari tēnei, he mea whakakata i te tangata. Ko te tūāpapa o ngā kōrero o tēnei whakaari, nā te tohunga pūkōrero nei, nā William Shakespeare. Heoi anō, kua tārua rerekētia e Ralph McCubbin Howell ngā kōrero nei. Nō te whakaari o Midsummer Night's Dream ā Shakespeare, ko tētehi ngā kaikiriata o tēnā whakaari ko Lysander, ā, koina te ingoa o tēnei whakaari a McCubbin Howell, ko Lysander's Aunty. Piki mai, kia kitea te kounga o te ao toi whakaari.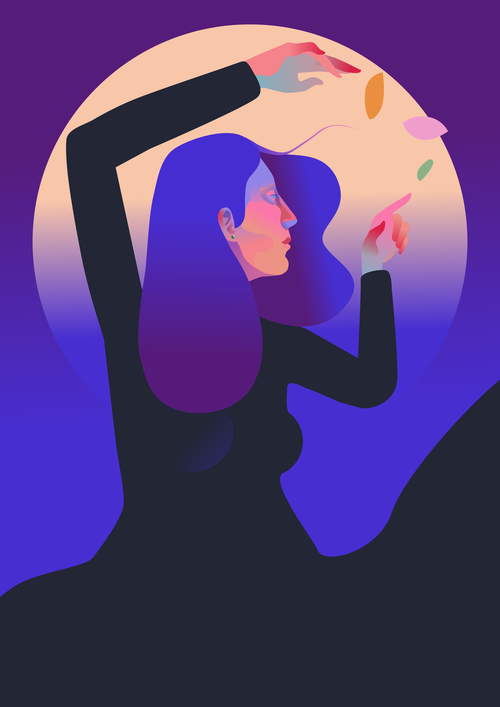 The Seasons
Audio described. Touch Tour at 6pm.
Where: Michael Fowler Centre
When: Tuesday 15 March, 7pm
Tickets: $19
Duration: 1hr
Sound takes on new meaning when classical remix and dance collide. Take a journey with the world's most streamed classical composer Max Richter, as you venture through his reimagined landscape of Vivaldi's pictorial masterpiece The Four Seasons. Led by acclaimed violinist Martin Riseley, musicians from the Christchurch Symphony Orchestra melodically intertwine with dancers of all abilities from inclusive dance company, Jolt. This energetic and evocative performance is a joyous and affirming celebration of movement, music and life.
---
Whai wāhi mai rā ki tētehi o ngā kaipuoro-ōkawa rongonui rawa atu o te ao. Ko Max Ritcher tēnei me ōna pūkenga, he puoro-ōkawa ka rangona, he kanikani kounga ka kitea, otirā he whakaaturanga hiki i te wairua, he mea tau anō i te mouri.
Bookings will be available soon.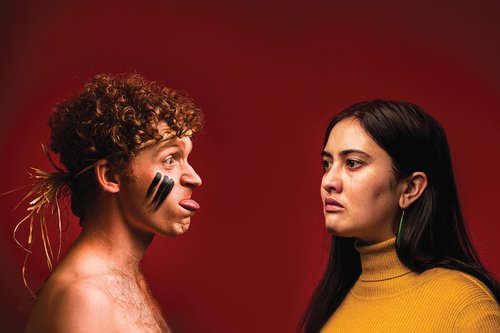 The Haka Party Incident
Audio described. Touch Tour 2.30pm.
When: Sunday 20 March, 4pm
Where: Opera House
Tickets: $20
Duration: 2hrs 5mins
The Haka Party Incident resurrects the eventful day in 1979 when a group of University of Auckland engineering students rehearsing their annual tradition of a mock haka were challenged by the activist group, He Taua.
To create this production, award-winning filmmaker and theatre director Katie Wolfe (Ngāti Tama, Ngāti Mutunga, Ngāti Toa Rangatira) recorded the recollections of many of the key figures involved in the incident. The result is a riveting theatre-documentary where live drama and kapa haka combine to powerful effect.
This event sent ripples through the nation and changed race relations forever.
---
I ngā rā ō mua, i te Whare Wānanga o Tāmaki, i ia tau ka tū tētehi whakangahau. Ko te whakangahau nei, he haka, heoi anō, he takahi mana kē te mahi o tēnei haka, he mahi kaikiri. I te tau 1979 ka werongia tērā hunga hakakaikiri, e te rōpū o 'He Taua'. Koinei te kaupapa o tēnei whakaaturanga, he tōwaitanga o aua hītoria.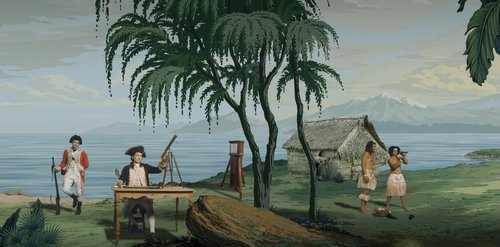 in Pursuit of Venus [infected]
There will be an audio descriptive introduction to the key visual elements of in Pursuit of Venus [infected] available free online as a recording and transcript during festival dates (21 February - 20 March 2022.) Visitors can use their own devices and headsets to access this, while in the gallery, or from anywhere.
When: Friday 15 October 2021-Sunday 27 March 2022
Where: Toi Art, Te Papa
Tickets: Free
in Pursuit of Venus [infected] is Lisa Reihana's retort to the French scenic wallpaper, Les Sauvages de la Mer Pacifique produced by Joseph Dufour in 1804. Dufour's original wallpaper reflected a widespread fascination with the Pacific voyages undertaken by Captain Cook, de Bougainville and de la Perouse. 200 years later in Aotearoa, Reihana employs 21st century digital technologies to bring the scenic wallpaper to life and challenge its Eurocentric narrative.
---
He mea ruku tēnei whakaaturanga ki ngā hītoria, i te tirohanga o ngā iwi taketake, kīhei i kitea ki ngā hītoria ā te Pākehā. Ko te mutunga iho, he whakaaturanga whakahihiko i te hinengaro. He kaupapa kore utu tēnei, me haere.
Bookings are not required.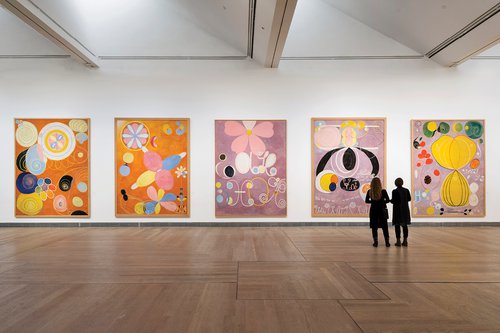 Hilma af Klint: The Secret Paintings
Bring your own device and access the Low Vision Audio Guide here.
When: Saturday 4 December 2021 – Sunday 27 March 2022
Where: City Gallery Wellington
Tickets: $5 - $48.50
Hidden from view for almost sixty years, the work of artist Hilma af Klint is coming to New Zealand for the first time. Discover why these large and exuberantly colourful paintings are delighting crowds and breaking attendance records world-wide, and be among the first to secure your tickets to The Secret Paintings.