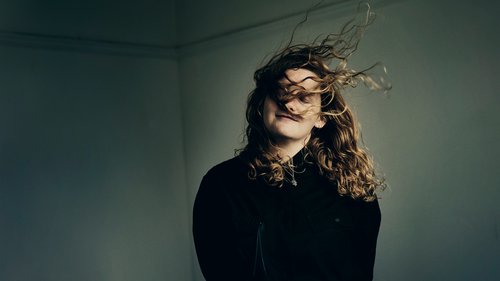 Kate Tempest
No Audio Description for this event
Touch Tour 6.30pm

Where: Michael Fowler Centre
When: Monday 24 February, 8pm
Tickets: $20 (sighted people $53)
Duration: 90 minutes
Is Kate Tempest a rapper, a poet, a spoken word artist or a lit fuse? Whatever she is, she's undeniably intent on delivering urgent messages that cut through apathy like a honed knife.
Since starting out doing open mic gigs at 16, Tempest has released four albums, five poetry collections and one novel, performing to cult-like crowds around the world. Her shows are a barrage of profundity and dazzling rhythms with phrasing that sounds both Shakespearean and straight-up.
Tempest's work is, in part, a call to action capturing "the angry tension of being alive" in today's precarious world (The Guardian). She wants us to learn from the past in order to confront an uncertain future. Lose yourself in a gig that reminds you all is not yet lost.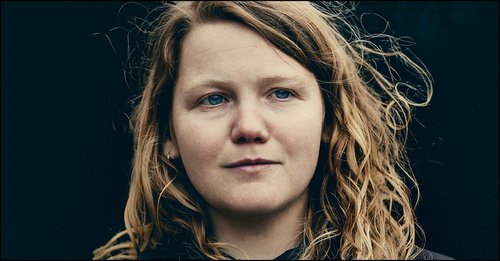 An Evening with Kate Tempest
Writers Programme
No Audio Description or Touch Tour for this event. It is a 1hr talk/performance. Dedicated staff will be present to welcome and support any patrons attending who are Blind or with low vision requiring support.
Where: Renouf Foyer, Michael Fowler Centre
When: Sunday 23 February, 5pm
Tickets: $20 (sighted people $29)
Duration: 1hr (no interval)
"This record is a living poem that captures the angry tension of being alive in 2019: trying not to look directly at the oncoming crises, trying to love and give and dance in the midst of fire smoke"— THE GUARDIAN ON THE BOOK OF TRAPS AND LESSONS 
Kate Tempest's innovative, award-winning writing across music, plays, novels and poetry is well-known for giving voice to everyday life in a world harangued by capitalism, environmental crises, inequality, misogyny and celebrity culture. Her latest album, The Book of Traps and Lessons, continues the artist's analysis and critique of the way we live now, but offers glimpses of peace and beauty amid it all. Join Kate for an hour of words to move, stir and surprise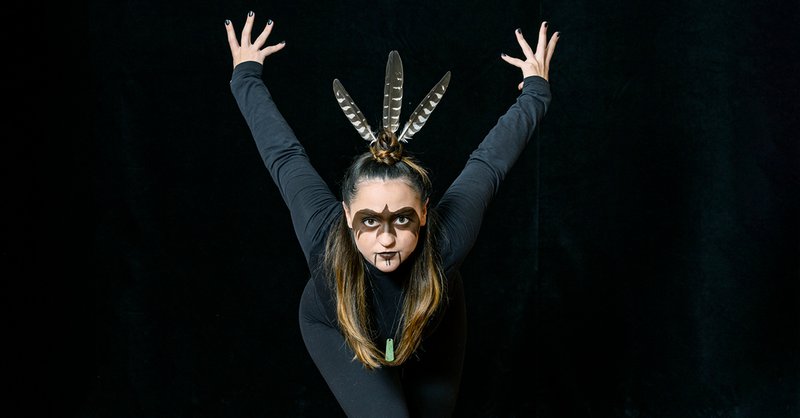 Hōkioi me te Vwōhali – From spirit eagles land
Audio described performance
Touch Tour 12pm
Pre-show artist talk 12.30pm
Where: Soundings Theatre, Te Papa
When: Sat 14 Mar, 1.30 pm
Tickets: $20 (sighted people $53)
Duration: 1hr 10mins (no interval)
Enter a world that blends the ancient with the modern in this world premiere that explores parallels between the Hōkioi (Haast) Eagle and the Vwōhali (American Golden) Eagle, embodying the majesty and mana of those two sacred birds and their shared whakapapa.
Audio description by Judith Jones and Perry Piercy. A pre-show Touch Tour and artist talk will also be available. The Touch Tour will offer the opportunity to feel models of the clawed foot and powerful beak of the huge Hōkioi (Haast Eagle) and its prey.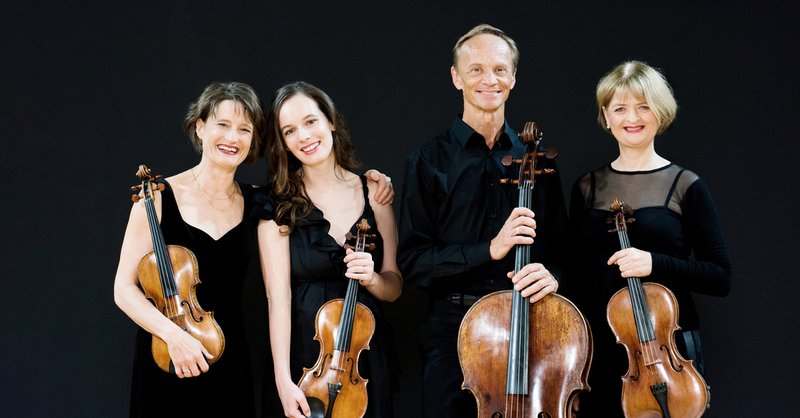 Secrets of Sea and Space
No audio description for this event
Pre-show talk with artists and Touch Tour 5-5.30pm
When: Tue 10 Mar, 6 pm
Where: St Mary of the Angels
Tickets: $20 (sighted people $53)
Duration: 1hr 40mins (incl. interval)
This gem of a programme from the venerated and adventurous NZSQ, pairs the otherworldliness of Schoenberg's String Quartet No. 2, with Berg's Lyric Suite, which further explores Schoenberg's twelve-tone technique. The programme concludes with Ross Harris' ode to the unforgiving oceans, The Abiding Tides, featuring soprano Jenny Wollerman.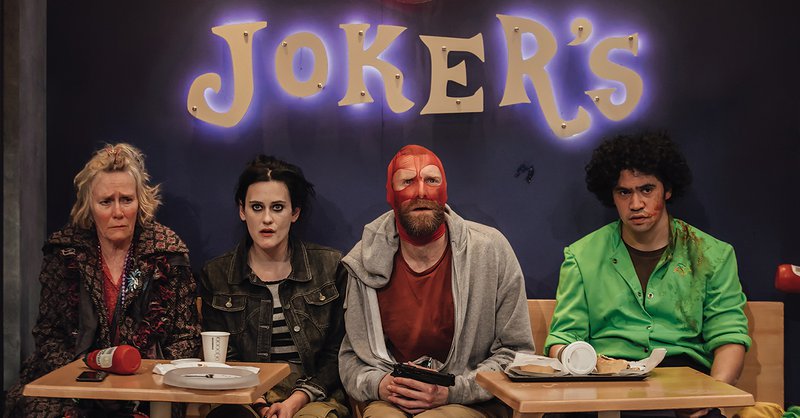 Mr Red Light
Audio described performance
Touch Tour 1pm
When: Sun 8 Mar, 2pm
Where: Circa Theatre
Tickets: $20 (sighted people $53)
Duration: 1h 30mins (no interval)
"A joyride of non-stop, tragicomic thrills" – NEW ZEALAND HERALD
A hapless bank robber takes three hostages in a pie shop. Find out what might happen next in this black comedy about the unpredictability of strangers, unexpected friendships, and how popping in for a pie can change your life forever.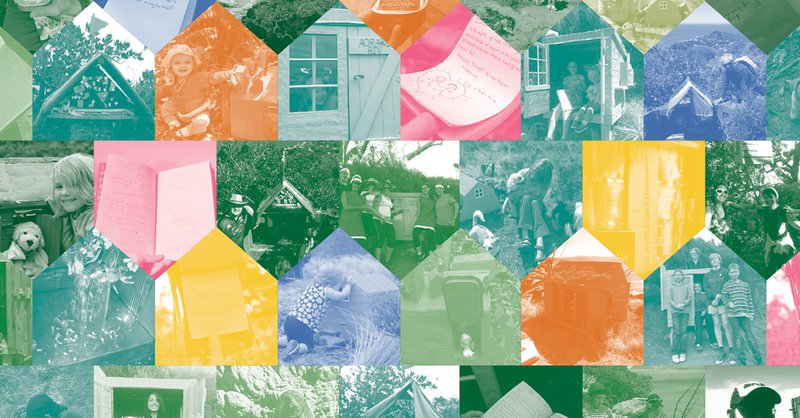 Urban Hut Club
When: Fri 21 Feb – Sun 15 Mar
Where: Kapiti Coast, Hutt City and Wellington.
Tickets: Free
Duration: n/a
For all audio and large print resources follow this link
Like the idea of combining nature with art? You'll feel like a kid again as you lace up your boots and head off with the whānau in search of these bespoke miniature huts hidden in urban reserves and beaches.
Please note, the huts are located a short walk from car parking and railway stations in natural environments such as beaches and bush trails. Locating the huts may require navigating uneven terrain.

Writers Mandy Hager, Apirana Taylor, Chris Maclean and Renée have gifted each hut with its own short story.
Online audio description by Perry Piercy will be available for the huts. The writers' stories will be available as recordings online as well. All this audio can be enjoyed in situ with the huts or from your own sofa, whatever suits you best.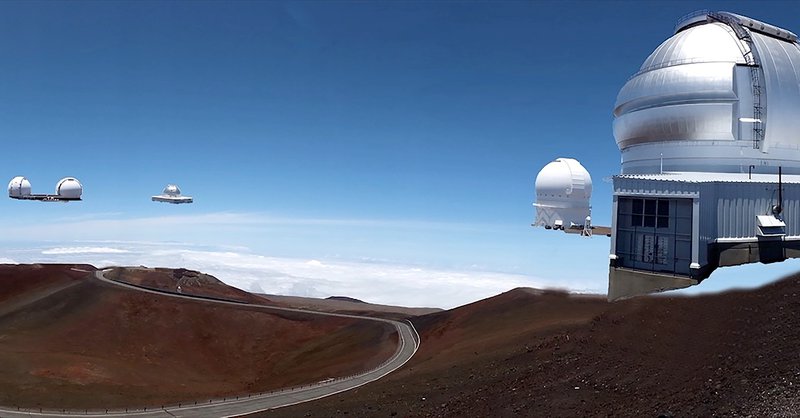 Into the Open
Online audio descriptions and artist bios are available here.
When: 22 Feb – 14 Mar, Dusk to Midnight
Where: Multiple Sites: Wellington Waterfront.
Tickets: Free
Duration: n/a
Into the Open is a programme of moving-image artworks that will be projected at multiple sites along the waterfront throughout the Festival. Responding to the programmes curated by Lemi Ponifasio, Laurie Anderson and Bret McKenzie, this three-week series brings into the open artistic visions of what it means to be human, together.
Every Monday, the artworks will change to reflect the spirit of each Guest Curator's vision, so come back each week to experience art in the open. Follow the pathway of artworks or linger with a moment painted large with light.
Audio descriptions for each week's artworks will be by Judith Jones and made available here for download from 21 February 2020.

Week One: Sat 22 Feb – Sun 1 Mar
Movement, rhythm and stillness govern the selection of artworks for the first week of the Festival. These artists understand gesture as a way of connecting with memory, artistic tradition and emotions that have travelled across generations.
Yuki Kihara (Sāmoa, Aotearoa/New Zealand)
Pilar Mata Dupont (Australia, Argentina)
Ahilapalapa Rands (Aotearoa/New Zealand)
Shahzia Sikander (United States, Pakistan)
Ana Iti (Te Rarawa, Ngāpuhi) (Aotearoa/New Zealand)
Week Two: Mon 2 – Sun 8 Mar
The second week features expressions of sentience and empathy. These artists test our ability to connect across generations, species and with the non-human. Many also explore the potential for imaging technologies to capture and produce mauri.
Hye Rim Lee (South Korea, Aotearoa/New Zealand)
Nathan Pohio (Waitaha, Kāti Māmoe, Kai Tahu) (Aotearoa/New Zealand)
Aliyah Winter (Aotearoa/New Zealand)
Sasha Huber (Switzerland, Haiti, Finland)
Denise Batchelor (Aotearoa/New Zealand)
Week Three: Mon 9 – Sat 14 Mar
The final week brings together energetic artworks that share in a sense of whanaungatanga, artistic and otherwise. For these artists, art and humour can be found in everyday settings – and imagination and a lo-fi spirit are all you need to connect with the world at large.
Mike Heynes (Aotearoa/New Zealand)
Christopher Ulutupu (Aotearoa/New Zealand)
UuDam Tran Nguyen (Vietnam)
Elisabeth Pointon (Aotearoa/New Zealand)
Steve Carr (Aotearoa/New Zealand)