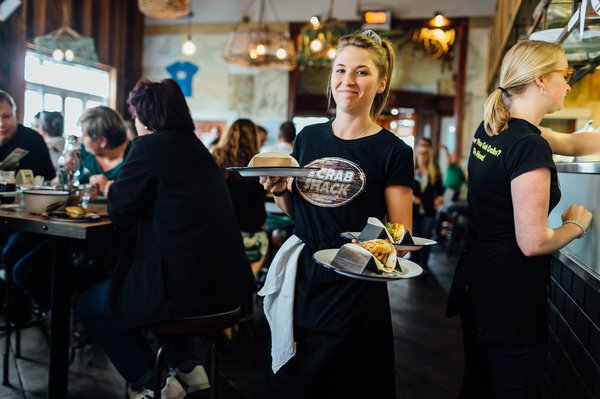 Dig into these delicious daily deals at Crab Shack. Chuck some half-priced calamari back before watching the wonderful Dimanche around the corner at the TSB Arena or make it a family affair before the matinee on a Sunday where kids eat free all day! There is something tasty for everyone on every day of the week:
Mussel Madness Monday - Enjoy half-priced mussels!
Taco Tuesday - Go loco with half-priced tacos.
Wingin' it Wednesday - Our famous Hot Wings only $1 each.
Happy 1/2 Price Thursday - 1/2 Priced Moroccan Calamari
Fantastic Four Friday - $20 Shack Platter. Four of our most popular dishes to share.
Bangin' Burger & Beer Saturday - Any Burger and Tap Beer for $25
Super Sunday - Kids Eat Free All Day*
*When accompanied by an adult before 6 pm. Maximum 2 children per adult. The child must be under 10 years. 1 kids menu item per child with accompanying adult main. **Dining must be complete and bill paid before 6:00 pm. All Daily items purchased must be consumed on-premise. No takeaways.
DETAILS
Fri 21 Feb – Sun 15 Mar
CRAB SHACK, 5 Queens Wharf, Wellington