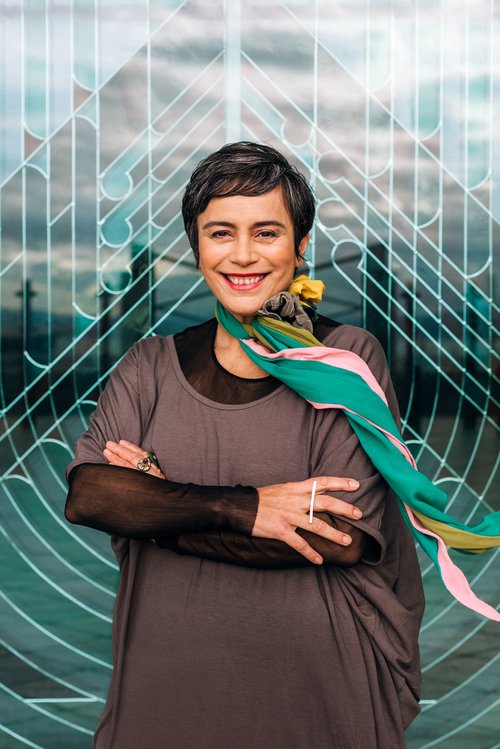 ARTIST IN FOCUS
MNZM
She masterfully creates works of beauty loaded with meaning, and examines how identity and history are represented, exploring concepts of place and community.
Lisa Reihana is our 2022 Artist in Focus and is bringing a free series of her most celebrated pieces alongside new works to the Wellington region over the Festival period. Embrace this opportunity to delve deep into the world of one of Aotearoa's artistic treasures.
Article Magazine
Ahead of the Aotearoa tour of Legacy 1 with NZTrio, pianist Somi Kim takes us on an expansive journey through her musical influences, from Saint-Saëns to Bob Dylan to Dua Lipa (and back to Bob Dylan).

Theatre Maker

By Jess Soutar Barron

Short on time and looking for that ideal gift that won't end up in the back of a cupboard? Shipping deadlines crept up on you? Make it memorable with a Festival experience that you know will fit just right and won't get lost in a courier van. To help you select the perfect show no matter how tricky the receiver, we've put together a handy Christmas guide for the Festival's Five Christmas Personas.

Whether you're shopping for the music lover in your family, the songbird or a budding bookworm - we've got you sorted.