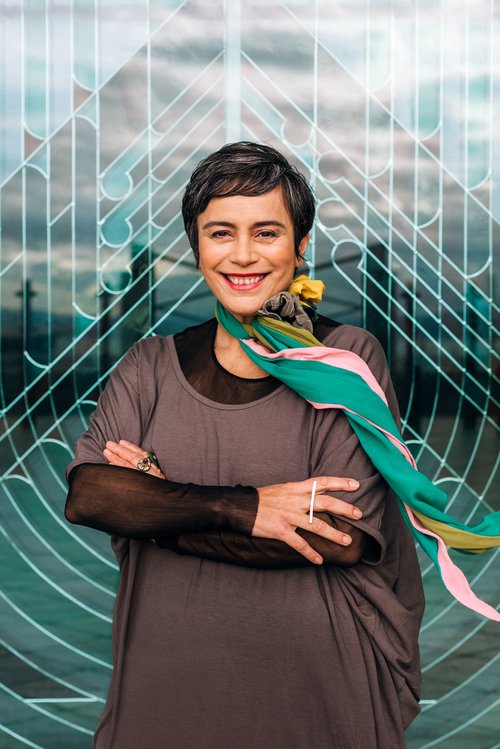 ARTIST IN FOCUS
MNZM
She masterfully creates works of beauty loaded with meaning, and examines how identity and history are represented, exploring concepts of place and community.
Lisa Reihana is our 2022 Artist in Focus and is bringing a free series of her most celebrated pieces alongside new works to the Wellington region over the Festival period. Embrace this opportunity to delve deep into the world of one of Aotearoa's artistic treasures.
Article Magazine
Following on from

Cringeworthy

the '70s and '80s, Andrea Sanders is bringing this tribute to Kiwiana music and culture in the '60s to Circa Theatre in April.

Along with homegrown hits,

Cringeworthy

features favourites from iconic overseas acts such as The Beatles, Tom Jones, Petula Clark, The Seekers, Nancy Sinatra and more in a musical journey that takes us back to a time so vastly different to today.

Just in time for

Cringeworthy's

opening night on 1 April, director and creator Andrea Sanders answered some questions for ARTicle.

Cringeworthy

will be performed at Circa Theatre 1-29 April. You can purchase tickets

here

.

Featuring some of Aotearoa's hottest artists, the Tūtira Mai - Cyclone Gabrielle Relief Concert was born to support whānau, hapū, iwi and hāpori from the devastating effects of Cyclone Gabrielle. The community have all been affected many are still isolated without power, communications, clean water and basic resources. Many have lost their homes, marae, kura, livelihood and some their lives. The restoration has begun but it will take years to recover. The proceeds raised this night will be given to Ngāti Kahungungu Iwi Incorporated to distribute throughout the Hawke's Bay, Wairoa, Wairarapa and East Coast affected regions.

We spoke to Toni Huata and Kirsten Te Rito about the concert on and what else people can do to help.

Tūtira Mai will be held at

Pipitea Marae

from 5pm - 8pm on Sunday 19 March. You can purchase tickets

here

.

With Wellington Opera's production of Donizetti's Lucia di Lammermoor opening in mid-March, we spoke to director Sara Brodie and Maestro Tobias Ringborg about the production, and to Wellington Opera's Artistic Director Matthew Ross about the accessibility of opera.