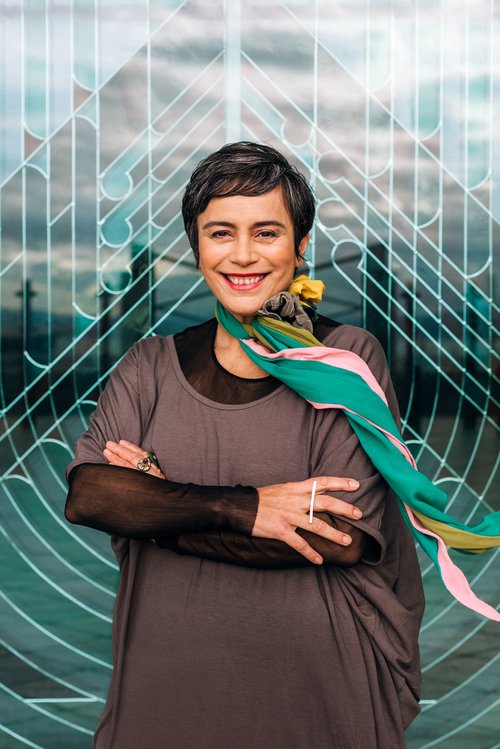 ARTIST IN FOCUS
MNZM
She masterfully creates works of beauty loaded with meaning, and examines how identity and history are represented, exploring concepts of place and community.
Lisa Reihana is our 2022 Artist in Focus and is bringing a free series of her most celebrated pieces alongside new works to the Wellington region over the Festival period. Embrace this opportunity to delve deep into the world of one of Aotearoa's artistic treasures.
Article Magazine
Wellington-based ceramic artist, Pip Woods is a finalist in the 2022 Portage Ceramic Awards. Pip's work in the finals is called Siblings and explores the physical and emotional characteristics which unite and divide, the alliances and rivalries and the shared experiences that characterise relationships between brothers and sisters. The work will be shown alongside the 30 finalists at Titirangi's Te Uru Gallery from 26 November 2022 - 5 March 2023.

Trick of the Light Theatre have just celebrated their 10th anniversary by revisiting their first show, The Engine Room ahead of their Wellington premiere of a new work, The Griegol. We spoke to their Co-director Ralph McCubbin Howell about the company and how to remain together for a decade.

Running over two weekends 5-6 and 12-13 November, this is the Trail's 21st year. With 120 individual artists and 12 exhibition spaces, this is one of the few art events that allows you to visit artists in their studios and invites you to watch their creative processes. We asked Sonja Williams to share her top picks and tell us more about the trail.