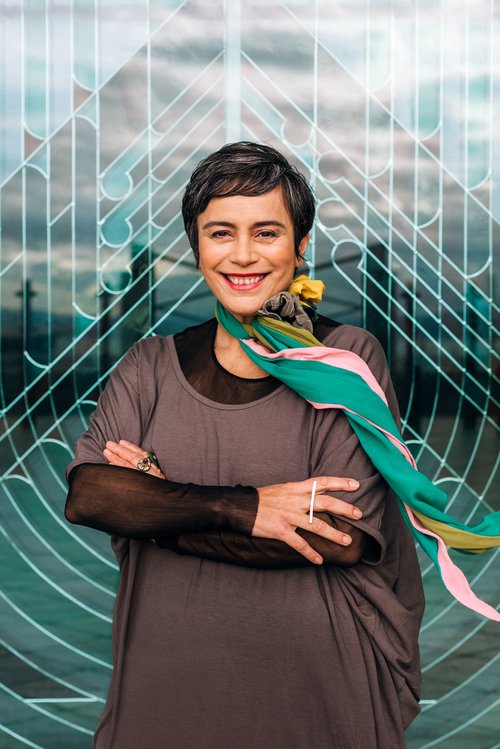 2022 ARTIST IN FOCUS
MNZM
She masterfully creates works of beauty loaded with meaning, and examines how identity and history are represented, exploring concepts of place and community.
Lisa Reihana is our 2022 Artist in Focus and is bringing a free series of her most celebrated pieces alongside new works to the Wellington region over the Festival period. Embrace this opportunity to delve deep into the world of one of Aotearoa's artistic treasures.
Article Magazine
Yuzhang Wu is a Year 12 student at Auckland's Pinehurst School and first prize winner of the 2023 New Zealand National Concerto Competition. Widely recognised as one of the most outstanding young pianists of her generation, she will be performing at

St. Andrew's on the Terrace on Saturday 27 May

and I asked her if she could tell us all about her musical life.

Josie Shapiro's debut novel, Everything is Beautiful and Everything Hurts, is the winner of the inaugural Allen & Unwin Commercial Fiction Prize. Published on 16 May, it tells the story of Mickey Bloom: five foot tall, dyslexic and bullied at school, Mickey knows she's nothing special. Until one day, she discovers running.

I sat down with Josie to talk about the book, what winning such a prestigious award means to her and pre-debut nerves.

Comedian, actor and television personality Josh Thomson is probably best known for winning Taskmaster and Celebrity Bake Off, and his regular appearances on 7 Days, Have You Been Paying Attention and The Project . This month he's bringing his unique brand of stand-up to the New Zealand International Comedy Festival with his first hour-long show, Horrible Man.

Josh sat down with me - ARTicle's editor, Kate - ahead of launching the season to tell us about the show, some career highlights and just how horrible he really is.