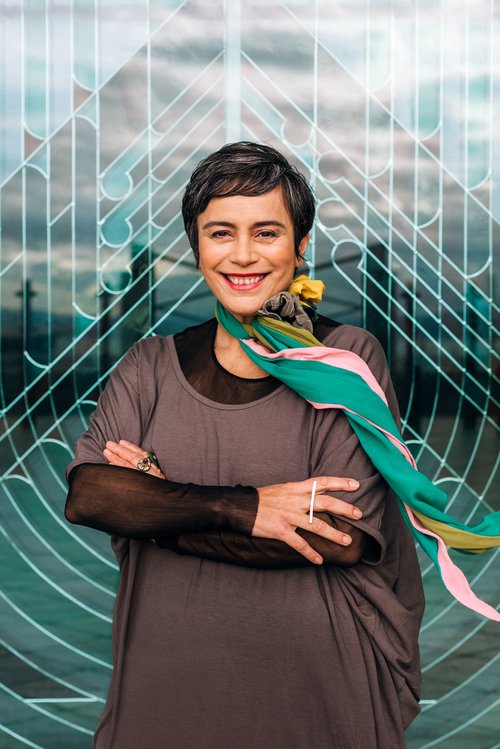 ARTIST IN FOCUS
MNZM
She masterfully creates works of beauty loaded with meaning, and examines how identity and history are represented, exploring concepts of place and community.
Lisa Reihana is our 2022 Artist in Focus and is bringing a free series of her most celebrated pieces alongside new works to the Wellington region over the Festival period. Embrace this opportunity to delve deep into the world of one of Aotearoa's artistic treasures.
Article Magazine
Katie Wolfe (Ngāti Tama, Ngāti Mutunga, Ngāti Toa Rangatira) is the creator of The Haka Party Incident, a ground-breaking production which explores the eventful day in 1979 when a group of University of Auckland engineering students rehearsing their annual tradition of a mock haka were challenged by the activist group, He Taua. Katie talks with ARTicle about her research process for the production, and continuous comebacks of appropriation.

In this week's Window into te Ao Māori, Tama Ale Samoa takes us through the twirling history of poi.

Known for her jaw-dropping work with the World of WearableArt show, Malia Johnston is the Creative Director of BELLE - a performance of air. Ahead of the show's 2022 Festival season, Malia stops by ARTicle to talk redefining the female circus artist and failing at quadruple pirouettes.