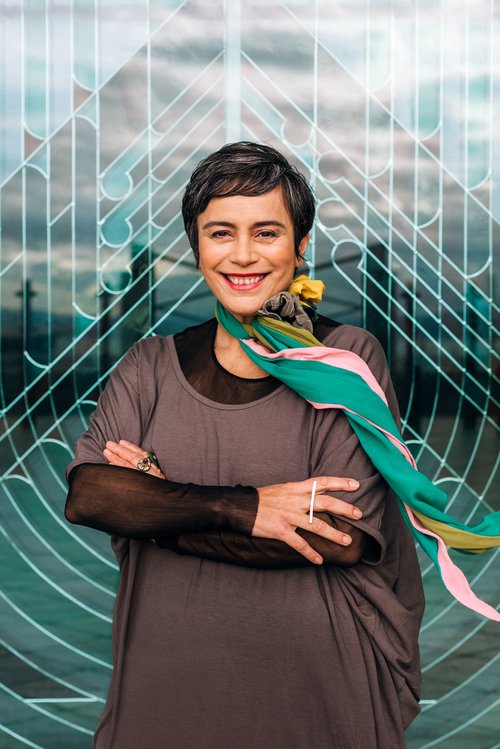 2022 ARTIST IN FOCUS
MNZM
She masterfully creates works of beauty loaded with meaning, and examines how identity and history are represented, exploring concepts of place and community.
Lisa Reihana is our 2022 Artist in Focus and is bringing a free series of her most celebrated pieces alongside new works to the Wellington region over the Festival period. Embrace this opportunity to delve deep into the world of one of Aotearoa's artistic treasures.
Article Magazine
Megan Brown is the Artistic Director of the

Right Royal Cabaret Festival

. With an impressive programme celebrating cabaret in all its forms, New Plymouth's Theatre Royal will be home to the festival which will bring warmth to your winter nights this June. Plus there are two regional performances in Inglewood and Stratford.

Megan selected four shows from the four-day programme that she's looking forward to and told me why these are her picks of the Fest.

The Festival runs 22-25 June and you can purchase tickets

here

.

Kate Larkindale has been editing ARTicle since late last year, so we thought it was about time we introduced her. And what better way to do it than with the Proust Questionnaire?

Josie Shapiro's debut novel, Everything is Beautiful and Everything Hurts, is the winner of the inaugural Allen & Unwin Commercial Fiction Prize. Published on 16 May, it tells the story of Mickey Bloom: five foot tall, dyslexic and bullied at school, Mickey knows she's nothing special. Until one day, she discovers running.

I sat down with Josie to talk about the book, what winning such a prestigious award means to her and pre-debut nerves.