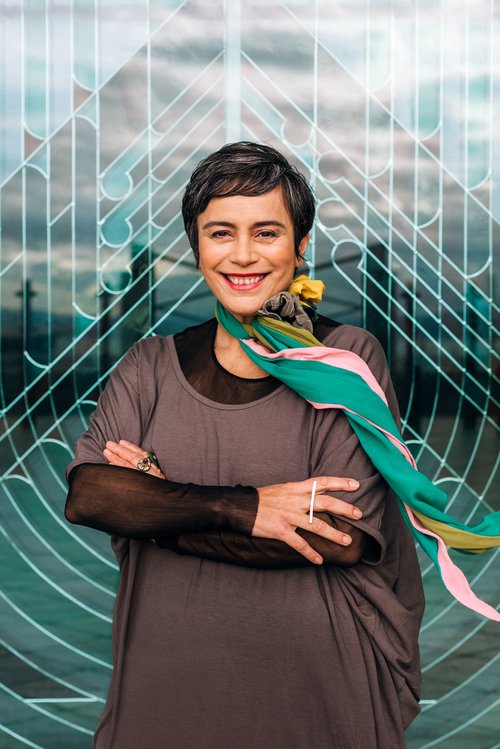 ARTIST IN FOCUS
MNZM
She masterfully creates works of beauty loaded with meaning, and examines how identity and history are represented, exploring concepts of place and community.
Lisa Reihana is our 2022 Artist in Focus and is bringing a free series of her most celebrated pieces alongside new works to the Wellington region over the Festival period. Embrace this opportunity to delve deep into the world of one of Aotearoa's artistic treasures.
Article Magazine
Rosetta Allan, author of Purgatory, Crazy Love and The Unreliable People, is a celebrated New Zealand writer of prose with a background in poetry and performing.

In the This Reading Life questionnaire, Rosetta takes us through childhood literary icons such as Pippy Longstocking to poems that still capture her heart and mind today.

Celebrated playwright and director Hone Kouka (Ngāti Porou, Rongowhakaata, Ngāti Raukawa) delves into his brand new production

'Ngā Rorirori',

set to premiere June 18 - 25. What goes into a production that combines three forms that he loves most as an artist: Dance. Theatre. Farce?

Ahead of the Aotearoa tour of Legacy 1 with NZTrio, pianist Somi Kim takes us on an expansive journey through her musical influences, from Saint-Saëns to Bob Dylan to Dua Lipa (and back to Bob Dylan).