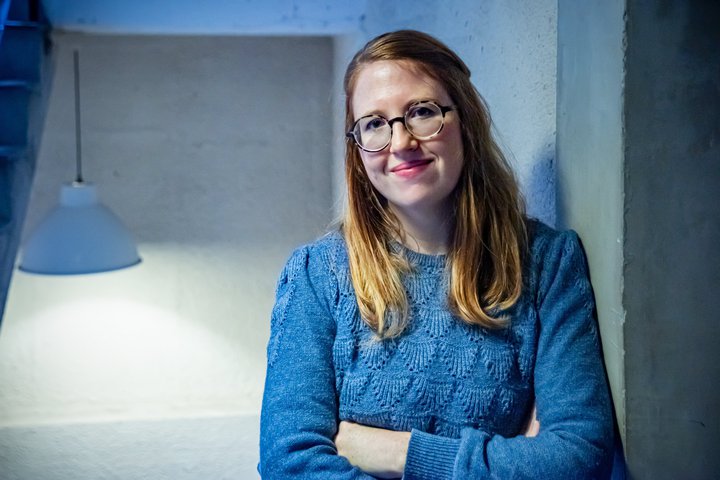 Verb is fronted by Wellington-based producers Claire Mabey and Andrew Laking, who are best known as the creators of LitCrawl, a highly anticipated event in the country's literary calendar.

Verb are strong advocates for New Zealand writers and while we can't tell you about the 2020 programme yet, we'd love to introduce you to one half of the dynamic duo, Claire Mabey.
What you are currently reading for fun?

I am a real sucker for the London Review of Books. That is so nerdy. But it's so newspapery that it feels like a relaxing Sunday read while still giving me ideas and insights I can store up for work. Also, kids' books. I read them aloud to my boy every day (I definitely have my faves – This is Not My Hat by Jan Klassen – which are different to his faves, but I'm stronger, so).
What themes are exciting you in the shaping of the 2020 W&R programme?

I am so excited about the 2020 programme. It's going to be hard to keep the secrets! But audiences can expect conversations that will span the whole three-week festival and will have something for everyone.

I'm very inspired by individual books and their authors as well as the big ideas that people are grappling with in Aotearoa and around the world. The programme asks questions like 'if we lived differently, by different rules and frameworks, what might our lives be like?'; it celebrates and showcases writers who are extremely skilled at creating stories that will rock your inner cinema. We will celebrate women's stories, writing as activism, and the way an individual life can weave into global movements and episodes. We will also look at ways of grieving, how our brains work in mysterious ways, the environment and how we respond to art. Can I just tell everyone now? No? Ok.
Litcrawl will be back 9 November – what is exciting you about this programme?

Yes! Our sixth annual LitCrawl is all set for Saturday 9 November and it's the first time LitCrawl sits within Verb Festival which is running for five whole days between 6 – 10 November. Phew. We are going all out for 2019 and have events with 160 writers in the works.
The festival celebrates the writers and the publishers making so much incredible work for us all to read and think about. For the 2019 festival we have guest curators like Morgan Godfery, Food Court, Ataria Sharman, Chris Tse, Annaleese Jochems and Tina Makereti who have each created sessions over the festival and LitCrawl and they are surprising, fun and fiery. We release the programme on 5 September. What a great time to support Aotearoa writers and indulge in bookish conversation! The next six months are going to be a bit of a dream come true.