Kirsten Johnstone • 3 December 2018
Kirsten Johnstone, RNZ Music producer shares her pick of the Summer music festival season line-up, with plenty to recommend.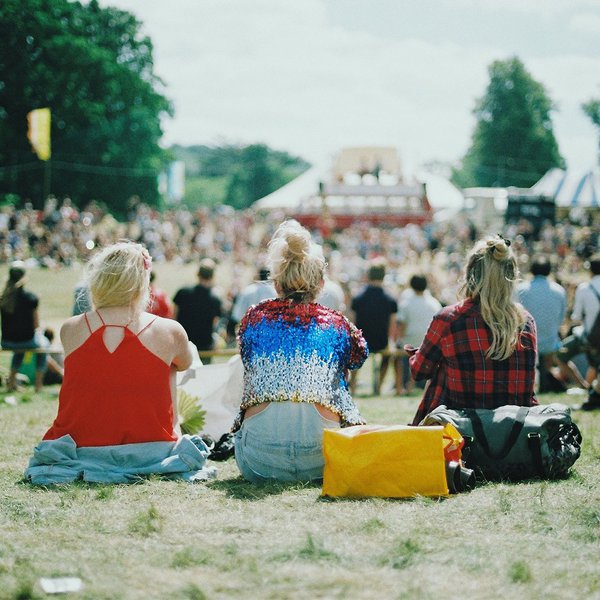 Image by Aranxa Esteve
Jess B
Undoubtedly one of the most dynamic performers on the local hip-hop scene right now, Jess B is blast of fresh air, smart, sassy and loquacious. The former netballer administers a jolt of feminism to what has always been a boys club, bringing with her a community of gender diverse talent, spitting rhymes like "So if I'm with da girls don't try politicking with us / If you ain't woke then you won't be kicking with us". The Kenyan-Kiwi performing with her huge crew of dancers at the NZ Music Awards recently was a highlight of the night.
Jess B plays Splore Festival, 21 – 24 February at Tapapakanga Park, and Homegrown Festival, 23 March in Wellington.

Angélique Kidjo
Kidjo is a superstar of African music, a Grammy award winner, actor and activist from the former French colony of Benin. When she moved to Paris in her early 20s, she heard Talking Heads Once In A Lifetime and the Afrobeat rhythms David Byrne and his band borrowed had her hips shaking on to the dancefloor. She never forgot it. Nearly 40 years later she took it full-circle and created her own African version of the iconic album that song came from. Kidjo's reimagining of Remain In Light is one of the most energetic, party-starting records of the year.
Angélique Kidjo plays WOMAD New Zealand, 15 – 17 March in New Plymouth.
Camp Cope
This Australian trio have been at the forefront of a unofficial campaign to get more women into festival line-ups. It's a legitimate issue the world over, even here in New Zealand. Their polemic verses in The Opener call out misogyny in the music industry in a visceral, kick-arse howl: "It's another man telling us we can't fill up the room / It's another man telling us to book a smaller venue". Ironically, since that song came out their name has been getting larger on festival posters. They're a tight band, with strong, sticky melodies, acerbic wit, raw fury and passion.
Camp Cope play Laneway Festival, 28 January in Auckland.

The Beths
If you haven't already committed every lyric, every tight lick, every snappy beat of The Beth's debut to memory, get to it now. Future Me Hates Me is one of the best debut albums you'll hear, anywhere, this year. They met at Auckland's jazz school, but their guitar pop is the opposite of noodly jazz. It sounds effortless, and those pop melodies will spend hours bouncing around your brain once they're in. Liz Stoke's lyrics are self-deprecating, vulnerable and might make you laugh-out-loud.
In the past year they've spent more time touring the world than playing at home, and garnering champions like Rolling Stone magazine and Pitchfork, so catch them while you can.
The Beths play Nostalgia Festival, on 16 February in Christchurch and Coastella, 23 February on the Kapiti Coast.
The Babe Rainbow
These sun-kissed Byron Bay surf babes make nostalgic, optimistic, irresistible psychedelic pop. For the past few years they've been following the coastlines of the world, catching waves, working on organic farms, and playing their hearts out. They caught the ear of producer Danger Mouse, who liked them so much he signed them up to his record label. They'll have you kicking off your shoes and dancing like it's 1967.
The Babe Rainbow play NestFest, 12 January at Black Barn Hawke's Bay, Soundsplash, 18 January in Raglan and Tora Bombora, 19 January in the Wairarapa (SOLD OUT).