18 October 2019
Whether it's free events, accessibility or reduced rates for young people, we aim to make the New Zealand Festival as accessible as possible and the driving force behind the scenes making this happen for 2020 is the amazing, Emma Deakin!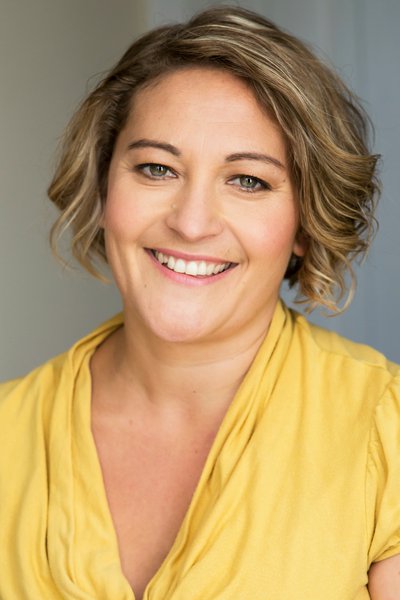 Emma Deakin
Emma comes from a theatrical background, having studied acting at Toi Whakaari: NZ Drama School and having worked in the arts since 2003 in NZ and in the UK as a producer, theatre maker, writer and creative educator. She previously worked in the Education & Community Coordinator role for the 2016 Festival and we are thrilled to have her back for 2020 as our Education, Community, and Accessibility Manager.
EMMA Q&A:
Welcome back to New Zealand Festival whānau Emma, what have you been up too since you were last at the Festival?
Thanks, it's great to be back! I was last with the festival in 2015/16. Apart from feeding my own creative making fires, since 2016 in the producing world I've been up to a few things. I did a wee stint with the wonderful Documentary Edge Film Festival developing and supporting their education programme for the 2016 festival in Wellington. They programme the most incredible films! I highly recommend everyone checking it out, it's on around May every year. Soon after I moved to Auckland and worked full time as Producer for Massive Theatre Company, a professional emerging artists company, doing wonderfully important and empowering work with young people. This gig included a national tour around Aotearoa, exhausting and awesome at the same time! From there I moved to Auckland Live full time producing an array of events into the Herald Theatre, Aotea Centre, The Civic, Bruce Mason Centre and the Auckland Town Hall. Heaps of highlights from this role, a very special one was programming and curating a photo exhibition in Aotea Centre of the incredible 200 Women exhibition for Suffrage 125 in 2018. Plus of course working a lot within the arts accessibility space, something I care about enormously and I bring this experience into my reprisal with the NZ Festival. I also got engaged and am planning my wedding alongside the upcoming festival!
What themes are exciting you in the shaping of the 2020 SchoolFest programme?
Lots! But to name a few... I am excited by a visual artwork based along the Kāpiti Coast. It has heaps of scope for play, exploration and investigation from kindy age to high school seniors, a wonderful collision of nature, art and community. I am also inspired by an innovative, playful and stunning new work based on climate change, which I am thrilled for many young people to see. Of course, I am hugely excited by the changed model of the overall festival by bringing in three wonderful artists to curate the programme. I think this offers students a very diverse and rich array of work to experience, as well as allowing them to hopefully investigate what a festival is, can be, and who it is for.
What is your favourite school 'arts' memory?
Being inspired by a show (actually a New Zealand Festival show!) in 1996, can't recall the name... It was an avant-garde outdoor work that made no sense but was heaps of fun! The following year in 7th form (Yr 13) my drama teacher let me go wild and create a new work with an ensemble of about 12 other fellow students inspired by this work, I called it Prumpf. It was part scripted, part improvised, the wackiest costumes I could come up with, including guys in tutus with football helmets and several other performers with painted orange ice cream sticks as finger nails. It was absurd and hilariously fun to put together. I still can't believe my drama teacher let me put this into the main school production season! She was pretty amazing - props to wonderful Drama teachers.
More about SchoolFest:

A dynamic creative learning programme in Wellington, SchoolFest gives students the chance to experience the best theatre, dance, music, literature, visual and cultural arts from Aotearoa and around the world in a programme designed to engage and inspire our next generation to fall in love with the world of arts. For more information about the 2020 SchoolFest programme contact schoolfest@festival.co.nz

Thanks to Wellington Community Trust.