21 August 2020
Bruce Peterson is the Founder and CEO of Grande Exhibitions, which creatives interactive, immersive exhibitions that travel the globe. We catch up with him ahead of the first Wellington iteration of DIGITAL NIGHTS - Van Gogh Alive.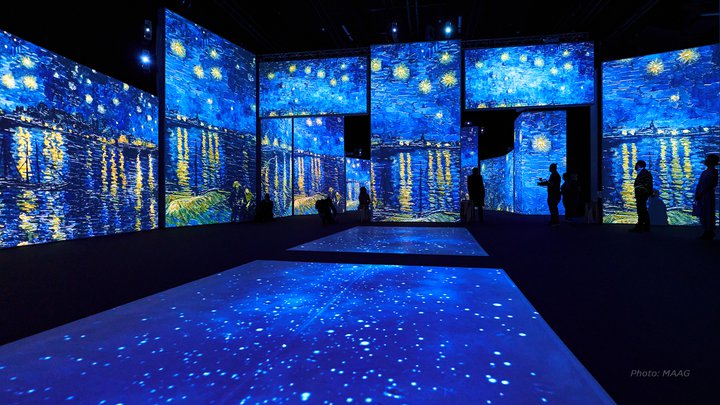 Van Gogh Alive as exhibited in Lugano, Switzerland © Grande Exhibitions
What can audiences expect from the Van Gogh Alive exhibition?
To be entertained, educated, enlightened and amazed. People will view art and culture like never before in a completely fresh, multi-sensory way – huge projected moving images onto a labyrinth of shipping containers stacked 3-high, synchronized to a compelling musical score. The experience is curated to tell the story of Vincent van Gogh, concentrating on his prolific 10 years of painting in Netherlands and France. DIGITAL NIGHTS - Van Gogh Alive comprises over 3,000 images, choregraphed so the visitor can experience the trials and tribulations of his life through his art… all under the starry nights at Wellington Harbour. The beauty is that each visitor will have their own experience. Some will focus on the brush strokes made visible through the high-definition projection, while others will be enamored by the unique environment and overall story… and some will just close their eyes and get lost in the music. It's such a great way to engage people outside of traditional art galleries and museums.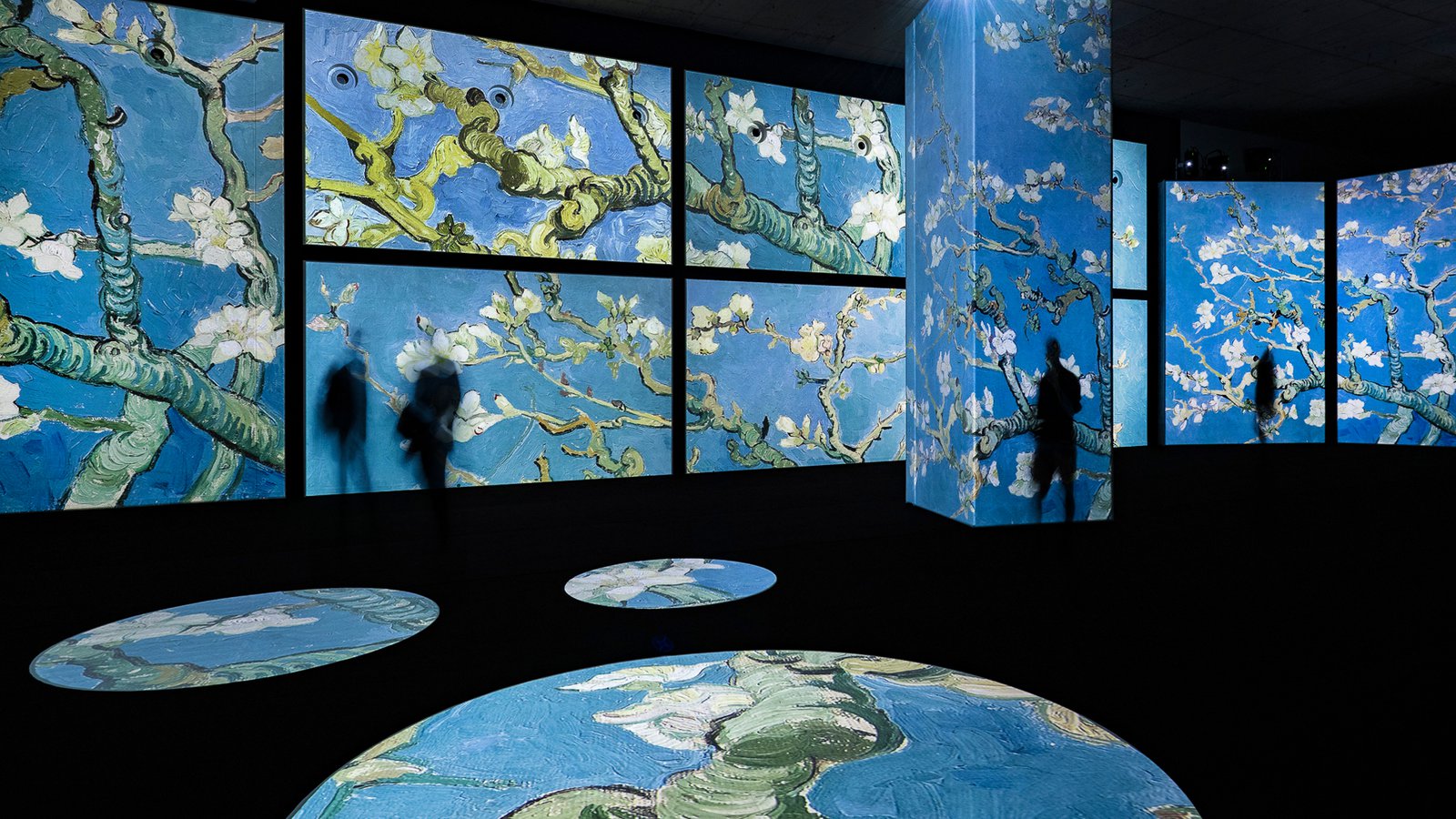 Van Gogh Alive as exhibited in Pamplona, Spain © Grande Exhibitions
The experience has travelled to over 50 cities, but its Wellington iteration is its first time in an open-air environment. Has this altered the content or experience in any way?
We had been researching and developing outdoor sensory experiences for a few years and the current pandemic and the need for "COVID Safe" experiences globally really accelerated our planning and to market strategy with DIGITAL NIGHTS. The story itself, the images, the art and the music have not changed from our previous displays. We have, however, curated the experience into a different form and format for suitability outdoors and onto the containers. I think it's going to be really cool for the visitor to experience Van Gogh Alive under the night skies and if the wind's up and there's a bit of rain about, it will only add to the atmosphere and fun (I hope!)


Why did you choose Van Gogh for this medium? What is it about the artist that lends itself to a medium that wasn't around during his lifetime?
Vincent's art is a great reflection of his environment, mood and mental state when he was painting. Through the HD projection and use of sound scores you can really tell his story and elicit an emotional response from everyone who visits, without even speaking a word. Technology and its creative use in art and culture, in this case Vincent van Gogh, has allowed us to create a bridge between the art of earlier years and the audience demands and desires of today. The art is timeless but how we deliver it to engage audiences is what needs to constantly evolve.
Leonardo da Vinci - 500 Years of Genius as exhibited in Sao Paolo, Brazil © Grande Exhibitions
Grande Exhibitions has presented a vast array of different interactive experiences from art master showcases to an immersive Alice in Wonderland exhibit to an engaging natural history experience called Planet Shark: Predator or Prey. What audience reaction has surprised you most from these exhibits?
Not so much surprise, but the joy for all of the team at Grande is our ability to take art & culture, nature and science to the people, wherever they are, as many will never have the ability to travel to witness these first-hand. Planet Shark is special as we can showcase to people of all ages the majesty of this animal and how misunderstood they are, as well as really highlight how we are much more of a threat to them than they to us. Always the reaction of people on exit is a highlight – we just love creating shared experiences that people really enjoyed and feel compelled to share again with others through their various social media platforms and alike. It's very satisfying.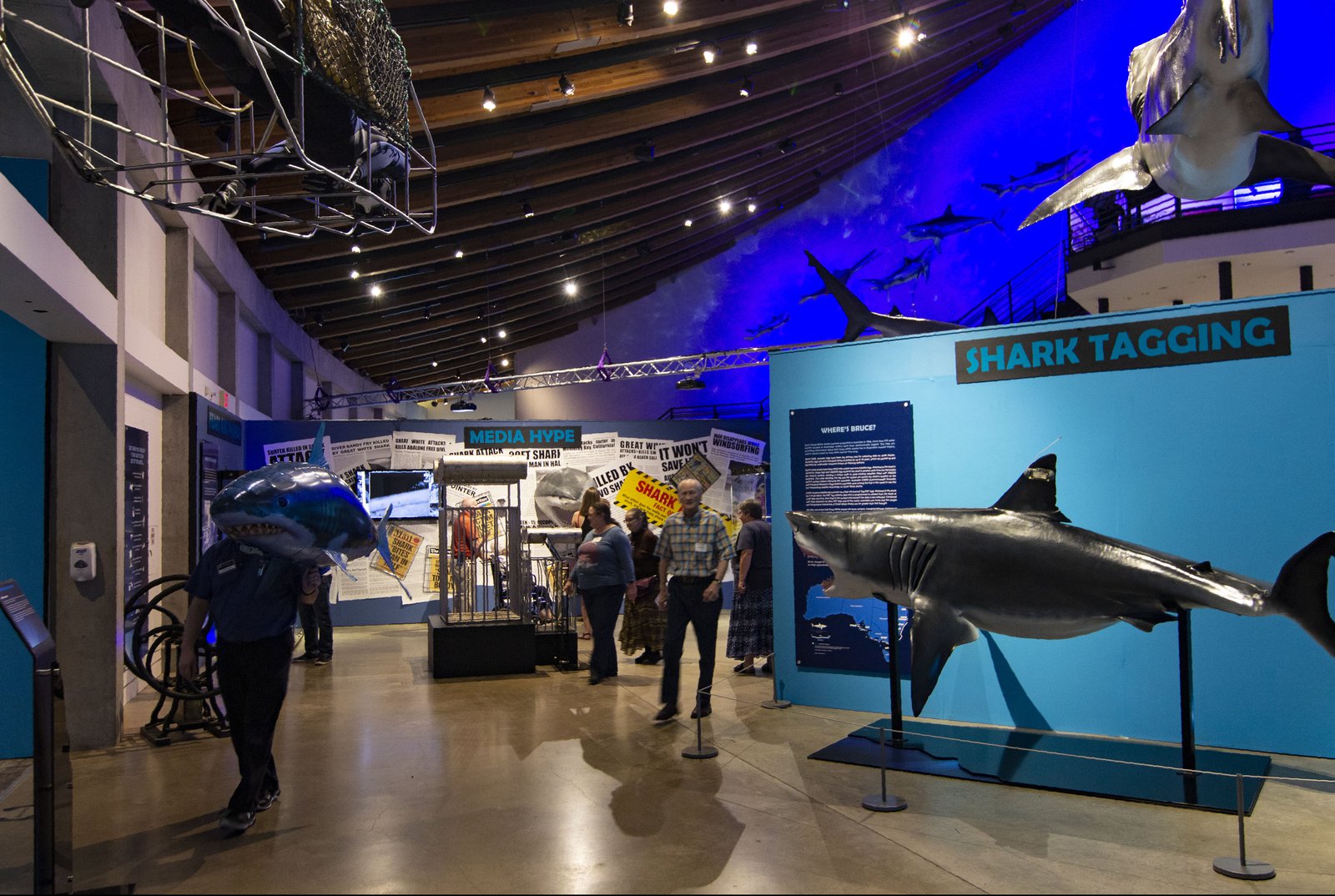 Planet Shark: Predator or Prey © Grande Exhibitions
You've been a world leader in multi-sensory immersive experiences. Are there any technological advances on their way that you're particularly excited about?
Quality VR without cumbersome headsets, so that people can share the virtual experience in the company of friends and family and not feel isolated or lose their sense of where they are in space, is an obvious one. For me though, rather than technology advances, it's the experiential use of aroma, food & beverages combined with what technology delivers to our sense of sight and sound that is really exciting.
DIGITAL NIGHTS - Van Gogh Alive will light up the Wellington Waterfront from 28 August to 30 October 2020. Tickets are available here.