22 July 2020
Isabella Moore is so many things - a soprano, a model and a past winner of our very own Lexus Song Quest in 2014. We catch up with her ahead of her first concerts in New Zealand of the year, where she'll be joining with fellow Lexus Song Quest winner Benson Wilson for some warming Winter Waiata.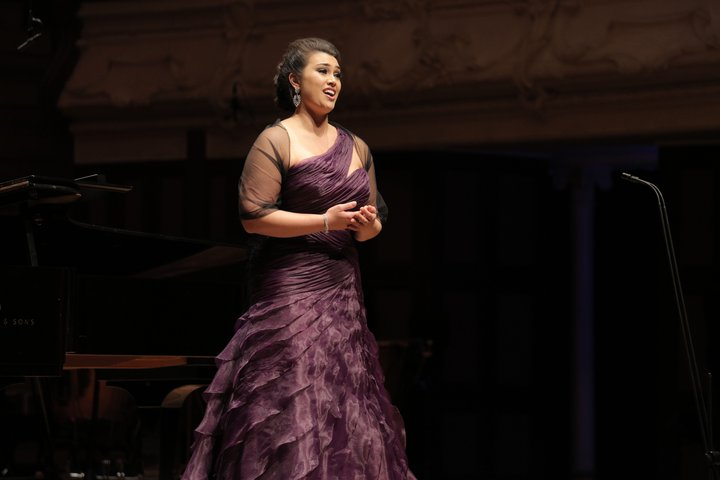 Isabella at the 2014 Lexus Song Quest.
You've just returned from London – how did you find adapting your career to a new setting?
If I'm completely honest, I had barely settled in London before this global pandemic hit and we went into lockdown! So, I didn't really get to establish or create many connections with opera industry professionals while I was over there. Because of my previous studies at the Wales International Academy of Voice with tenor Dennis O'Neill I was able to have some voice lessons with him in Cardiff. I did manage to have a vocal coaching with the Artistic Director of the National Opera Studio in London before everything shut down. I'm sure things will be very different in the new year once things open up again! I'm actually really excited to get to know the scene in London as it's an amazing place to be based for an opera singer!
You have sung so many beautiful songs across your career so far. What's the one piece you'd love to perform but haven't had the opportunity?
Hmmm... Such a difficult question as there's so much amazing repertoire I have yet to sing/discover! I would love to sing some songs or works by the composer Korngold. There's a song cycle for mezzo-soprano that I have been obsessed with for a while now called 'Abschiedslieder'. It isn't my voice type but I love it! I need to do a little more research into some of his songs for soprano. In terms of opera, I would love to sing a Verdi heroine like, Aida, Leonora or Desdemona! And, of course (like every other soprano ever! Haha!) I would love to sing the role of Tosca by Puccini. These are all roles I will work towards and hopefully perform at some stage in the future. Right now, if I were offered the opportunity to sing Mimì from La bohème or Ariadne from Ariadne aux Naxos I would most definitely accept!
What past performance are you most proud of and why?
I think it would have to be my performance of Puccini's Suor Angelica when I was studying in San Francisco. I was very sick with a cold, sinusitis and I was having issues with vertigo, but I still decided to sing. It ended up being one of my best performances if not my best to date! I decided to just give it my all given the circumstances and to let go of what I couldn't control, and it paid off! The lesson I learnt was that we can all afford to be a little kinder to ourselves and that kindness often gets some amazing results.
I was very sick with a cold, sinusitis and I was having issues with vertigo, but I still decided to sing. It ended up being on of my best performances if not my best to date!
Isabella on her proudest past performance -
You're also a model and walked in NZ Fashion Week last year. For the Augustine show, you opened the catwalk with an aria – how did that come about? Your idea or theirs?
Yes! Walking for so many shows at NZFW last year has been a highlight of my modelling career and having the opportunity to merge my two passions for the Augustine Show was such an awesome experience for me. My Fashion Week performance was all Kelly Coe's [designer for Augustine] idea! I was actually at the Augustine office for a shoot and when the team found out I was an opera singer they asked me to sing. I sang a bit of an aria in the studio, and Kelly came running out of her office and seemed to like what she heard! She asked me then and there if as well as walking in the show, would I also sing as part of her show for Fashion Week and I said I'd love to. I'm really grateful to her for that awesome opportunity!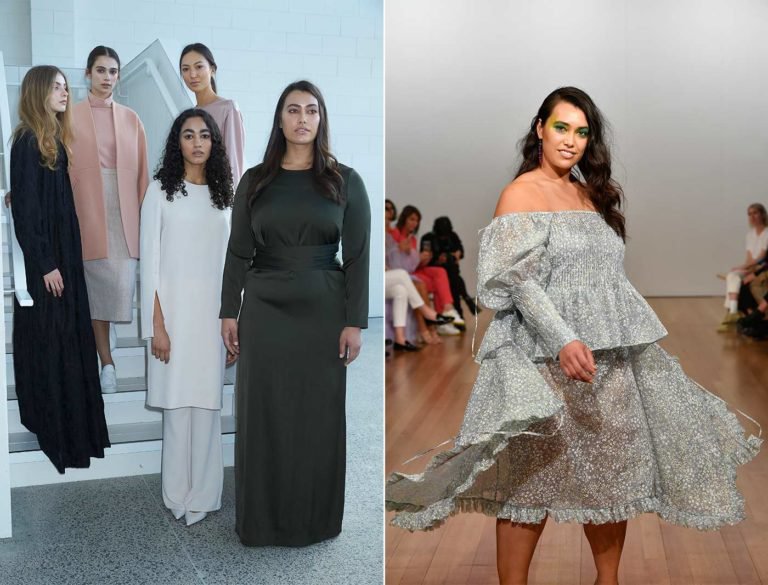 Isabella Moore modelling for Juliette Hogan at NZFW 2019 (left) and for Havilah at NZFW 2019. Images: Getty Images via Fashionz.co.nz
You're marking your return to NZ with Winter Waiata, with Benson Wilson (2016 Lexus Song Quest Winner) and pianist Catherine Norton at St Andrews on the Terrace. Any sneak peeks of the repertoire and what can audiences expect from this performance?
Haha! Sneak peek ay? I can tell you that the programme consists of some of our all time favourite pieces, some old and some new. There will be a nice mix of song, opera and some fun stuff! Another little hint: pieces by two of the composers I mentioned above will feature in the line up. We also have some local talents joining us for the evening which will be awesome! Benson, Catherine and I are so looking forward to performing for you all!
Tickets for Winter Waiata can be purchased for Wellington here and Hawkes Bay here.