27 November 2020
Jonathan Fa'afetai Lemalu is a Grammy Award-winning bass of Samoan decent who was born and raised in New Zealand. Currently living through lockdown in London, Jonathan is creating a biographical series called Before and After Summer about his journey from Dunedin chorister to international success, including graduating from London's Royal College of Music and receiving the Young Artist of the Year from the Royal Philharmonic Society and the Senior Pacific Artist Award at the Creative New Zealand Arts Pasifika Awards.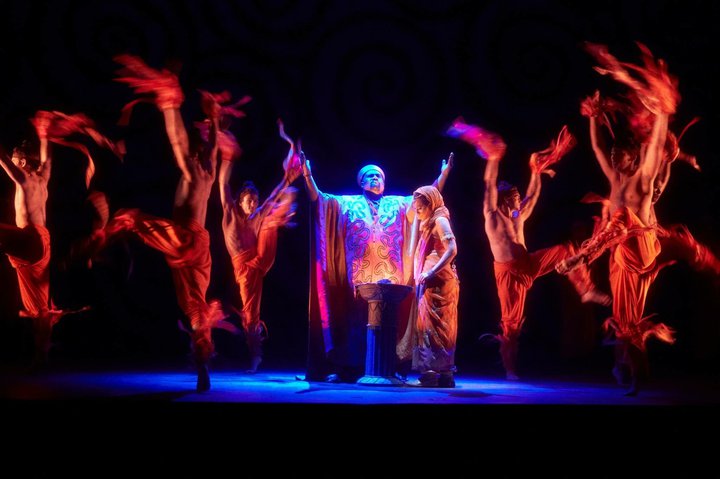 Image: supplied.
Jonathan is crowdfunding support for his series as part of boosted.org.nz, Aotearoa's only crowdfunding platform specifically for creatives. He is also an Ambassador of Boosted x Moana, a fund to support Pasifika artists and their creative mahi, from which he has received generous match fund for his project. Episode three of the series will be released today.
Jonathan had a virtual sit-down with ARTicle to talk about life in lockdown and the Boosted project.
You've been unable to perform in public for the past few months, but how have the private concerts been? Did your neighbours know before lockdown that they had a performer so close?
I recorded the 17 songs and arias for this project in a nearby church I hired for a few hours, so the neighbours were spared my racket! Our piano at home is fine, but the only good acoustic would be the bathroom which the piano won't fit into, and might not have the ambience we're looking for! I don't practise at home, I like work and life to be separate overall, so live a Clark Kent/Superman existence as no one knows what I do for a living - my wife Sandra and the kids sing at home all the time, and we always have music blaring in the house to sing, dance and vibe to - and rarely classical!
You've been making the biographical episodes Before and After Summer yourself. How has that process worked?
I struggle with zoom meetings and PowerPoint presentations!! The interviews were done in our house which I script and recorded myself (Sandra proofreads). I source the images from my iPhone and 1000s of photos in huge boxes from 25+ years of performing and 44+ years of life. We videoed everything on an iPhone, then hired a sound engineer and pianist for the recordings - all friends. My sister-in-law does the editing and post production in Croatia, then we see final edits before they're sent to NZ - calling in lots of favours, and owing plenty as a result!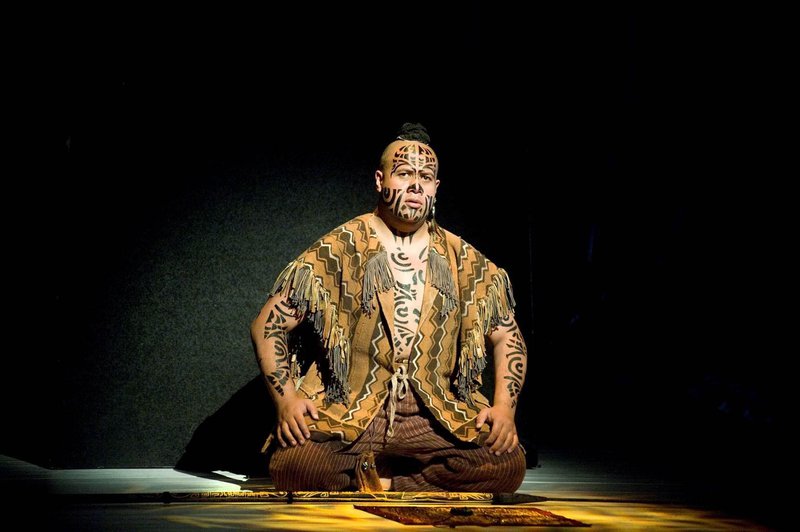 Jonathan Lemalu as Queequeg in Moby Dick. Image: supplied.
Considering Covid restrictions, how different was the recording process for the new aria you've included in the series?
Sound engineer and videographer wore masks, while we took masks off to sing/play and back on in between takes. Social distancing, wiping down surfaces, piano keys etc. The pianist and I didn't rehearse at all together face to face - we discussed the aria on a zoom call. I only had 2 hours to record all 17 songs (3 would have been preferable), and had a chest infection which didn't help matters, but had a deadline and was on a strict budget.
This Boosted Crowdfunding campaign has a wider venture called Boosted x Moana which is a crowdfund aimed at supporting Pasifika artists which you received a match fund for. How have you found the crowdfunding experience so far?
I was hesitant to be involved with my own project to be honest. It felt like I was just asking for money which never sat well with me. Once I realised I could make and offer a high quality product, it felt like I was giving a concert and a mini series and a story, and I became much more proactive and excited.
I'm incredibly proud of the product. As a recipient and ambassador for Boosted X Moana, just seeing the talent looking for an opportunity to show their skills and dreams is inspiring and reminds of when I was doing the same. I recognise that desire and hunger to be creative, how competitive the market is, and how much support is needed, particularly as a kiwi of Samoan descent. It's such a worthy cause, I jumped at the invitation to share my voice and support the cause. Supporting these people and wanting them to succeed is the easiest thing to do.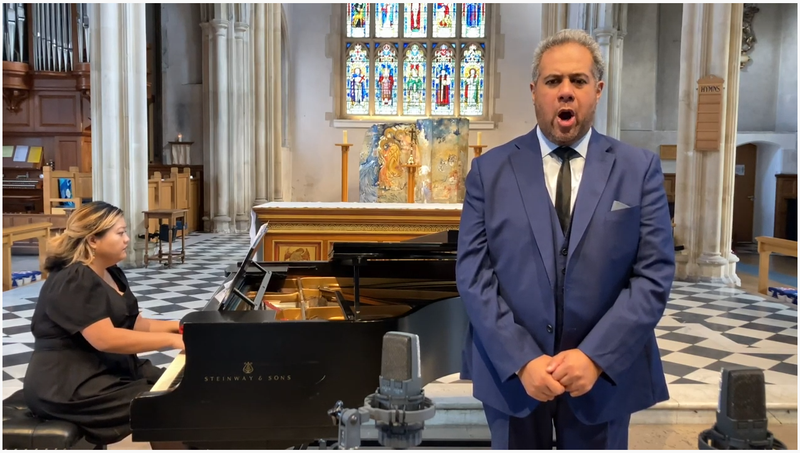 A still from Before and After Summer.
There are lots of other projects involved in Boosted x Moana. Can you share a few of your favourites?
I really liked the idea of the bilingual comic book, and great to seeBlack Grace looking to create a portable stage to give free performances in the communities. Lunchtime Lei's The "S" Word looks particularly powerful looking at suicide, and The Invite short film looks really good. I LOVE the fact that all 15 recipients reached their crowdfunding targets - a truly remarkable feat to have raised 1000's of dollars on the last day to get everyone over the line, and in a time when giving is more needed and not as possible as everyone is affected. It takes a village indeed.
Episode three of Before and After Summer by Jonathan Lemalu is available to view now. Jonathan has reached his initial funding goal for the project, but you can still donate to support his work in the UK.