7 October 2022
Louis Baker is the Friday night Headliner for the 2022 Wellington Jazz Festival (19-23 October), performing his new work, Duality and the Elements, commissioned for this one-night-only show. He took time out from rehearsals to speak to us about the piece and what to expect at the performance on 21 October.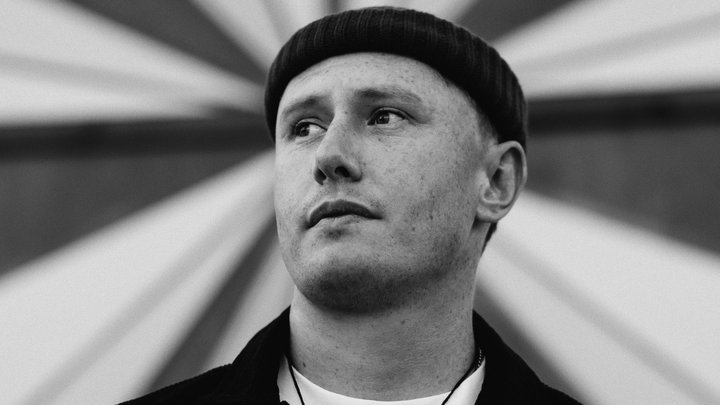 Can you explain the title of your show?
The title of the show is inspired by the concept of duality. This notion of two opposing forces being intrinsically connected and inseparable is fascinating to me, like light and dark, or te ao and te kore. When I was younger we always had poetry and philosophy books floating around the house, Dante, T.S. Eliot, Alan Watts, Ralph Waldo Emerson, Buddha, Lao Tzu, Poems from Sanskrit, the list goes on. More recently the world of te ao māori and whakapapa has inspired me also.
Through reading I find new ways to think about life, and write songs. You can write from your own experiences and perspective, or perhaps see your common ground in someone else's life and empathise with them, and use that energy to drive the song.
Sometimes telling your own story is seeing yourself in others, and I think there's a sort of catharsis in that.
This piece was commissioned by the Jazz Festival specifically for this performance. Did that impact your song writing process at all?
Yea, definitely. I studied jazz for 3 years in Wellington and really took this opportunity to lean back into jazz. Creating multiple works based on a concept isn't something I always do, so I feel like it allowed me to get out of my own skin and be a bit more experimental with this project.
Can you tell us about the musicians you will be playing with at the Opera House?
Joining me will be Cory Champion (Drums), James Illingworth (Keys), Kirsten Te Rito (Backing Vocals), Johnny Lawrence (Bass), Lisa Tomlins (Backing Vocals), Sai August (Percussion), and Wallace who will be joining me for a brand new duet.
After two years of cancelled events, no international travel and a general atmosphere of uncertainty, what's next for Louis Baker?
I'm currently in the process of writing a new album which feels good. I look forward to getting back out there and playing more music around the world again.
Louis Baker will perform Duality and the Elements at the Wellington Opera House on Friday 21 October at 8pm. Purchase tickets here.