Jonathan Lemalu • 15 November 2018
Grammy Award winning opera singer Jonathan Lemalu enjoys watching high-flying dunks as much as he enjoys singing sonorous low-lying notes.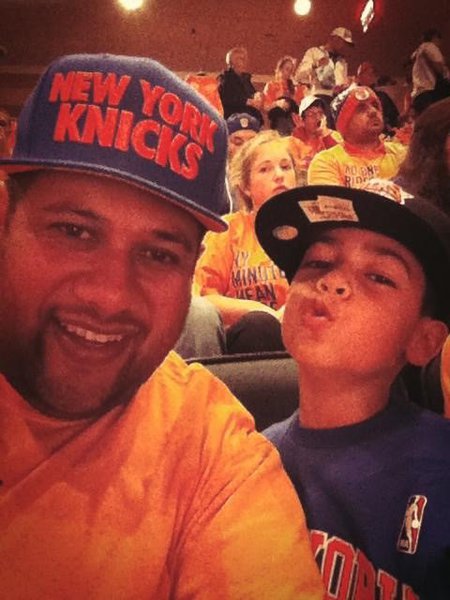 Image: Jonathan Lemalu and son Joshua
I've been a huge NBA (National Basketball Association) fan for many years, starting out as a 9 year old boy watching NBA Live on Saturday morning television at home in Dunedin.
I was always fascinated by how humans could be so tall and yet also jump so high. Perhaps there's a similar fascination to the extreme highs (or in my case, extreme lows) the human sound world can create. Basketball celebrates the athletic and often freakishly tall, as opera celebrates the powerful and freakishly virtuosic capabilities of the voice.
I don't know if there are many instances where basketball and opera have overlapped, but I know the acclaimed Spanish NBA centre, 7ft tall Pau Gasol was often seen (hard not to spot him at 7ft tall) attending the L.A. Opera when he played for the LA Lakers (and won two NBA Championships with). He and Placido Domingo became good friends from what I have read.
I made my professional opera debut in 1998 singing Colline in Puccini's La Bohème for Wellington City Opera. As a 22 year old "baby bass", it was my first time working away from home for a long period. I had a beautiful apartment on the Terrace, and remember vividly watching the 1998 Finals, Michael Jordan's last championship, from my living room.
I'm a huge fan of Michael Jordan, Shaquille O'Neal, the 90' Bulls, 1992 USA Olympic Dream Team, and love seeing Kiwi NBA centre Stephen Adams having such success in Oklahoma City. I have been to games all over the USA and Canada, from New York's Madison Square Gardens (pictured), LA's Staples Centre to Chicago, Toronto and Vancouver.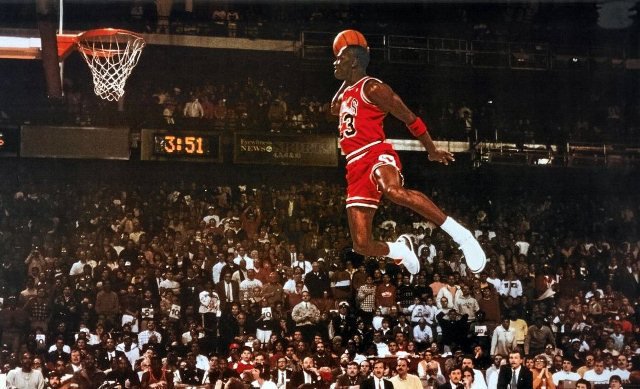 Image: Michael Jordan, Creative Commons
I make a point if I'm in a city for work to get to a game, or visit a stadium if it's the off-season. Most recently I went to the hallowed Boston Garden and Basketball Museum in May this year, while singing the title role in Handel's Hercules for the Haydn & Handel Society's season at Symphony Hall.
And there's an interesting trend of board members of orchestras and opera companies having season tickets/corporate boxes to sports teams. Long may that continue! I was singing Papageno in Mozart's Die Zauberflöte for my house debut at Chicago's Lyric Opera, and through the opera company got court-side seats to a Chicago Bulls game.
That day, I also queued for hours with my wife Sandra to get an autograph of NBA Hall of Famer and five-time NBA Champion, the eclectic Dennis Rodman, who entered the bookstore signing session via a horse-drawn carriage wearing a wedding dress.
If that's not operatic, I don't know what is!
Want the full ARTicle in your inbox each week?
Grammy Award-winning bass baritone Jonathan Lemalu continues to be in great demand on the global stage as an opera singer, concert performer, recitalist and recording artist. He is a past winner of the Lexus Song Quest and patron of Wellington's Virtuoso Strings Youth Orchestra.