30 October 2020
Lecturer, pianist and composer Anita Schwabe is a familiar face in the Aotearoa Jazz scene. She'll be bringing new music to the Wellington Jazz Festival (18 - 22 November) as part of the Jazz Premiere Series. She sits down with ARTicle to talk composition and keeping it in the family.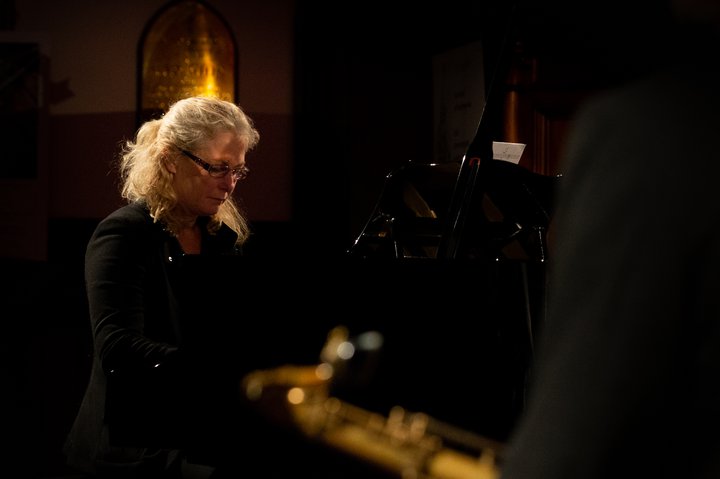 Anita Schwabe at the 2018 Wellington Jazz Festival. Photo: Ewa Ginal-Cumblidge
What can audiences expect from your performance at Wellington Jazz Festival this year?
The commission suite consists of four tunes inspired by Wellington locations. The first piece portrays Otari-Wilton's Bush; there will be moments of serenity and calm, and moments of busyness with the horns imitating birdsong. Funnily enough, one of my first transcriptions as a young girl was of a Riroriro.
The second piece is inspired by Johnson Hill and features a pastoral theme to match the expansive views over Wellington and the South Island.
The third tune is Harbour Reflection with colourful chords and reflective writing between the horns.
The last piece is Cuba Street which has a more quirky busy feel with hints of Cuban rhythms and there may be a heavily disguised quote from "Over the Rainbow". Saskia has taken photographs that she thinks match the musical styles of each part of the suite, immersing the audience in vibrant colours and artistic angles.
Can you give us a glimpse into your composition process?
Normally I like to write the main parts of the tune in one sitting on the piano. Harmony and melody are usually simultaneously written, then parts are arranged to suit the band members I am writing for.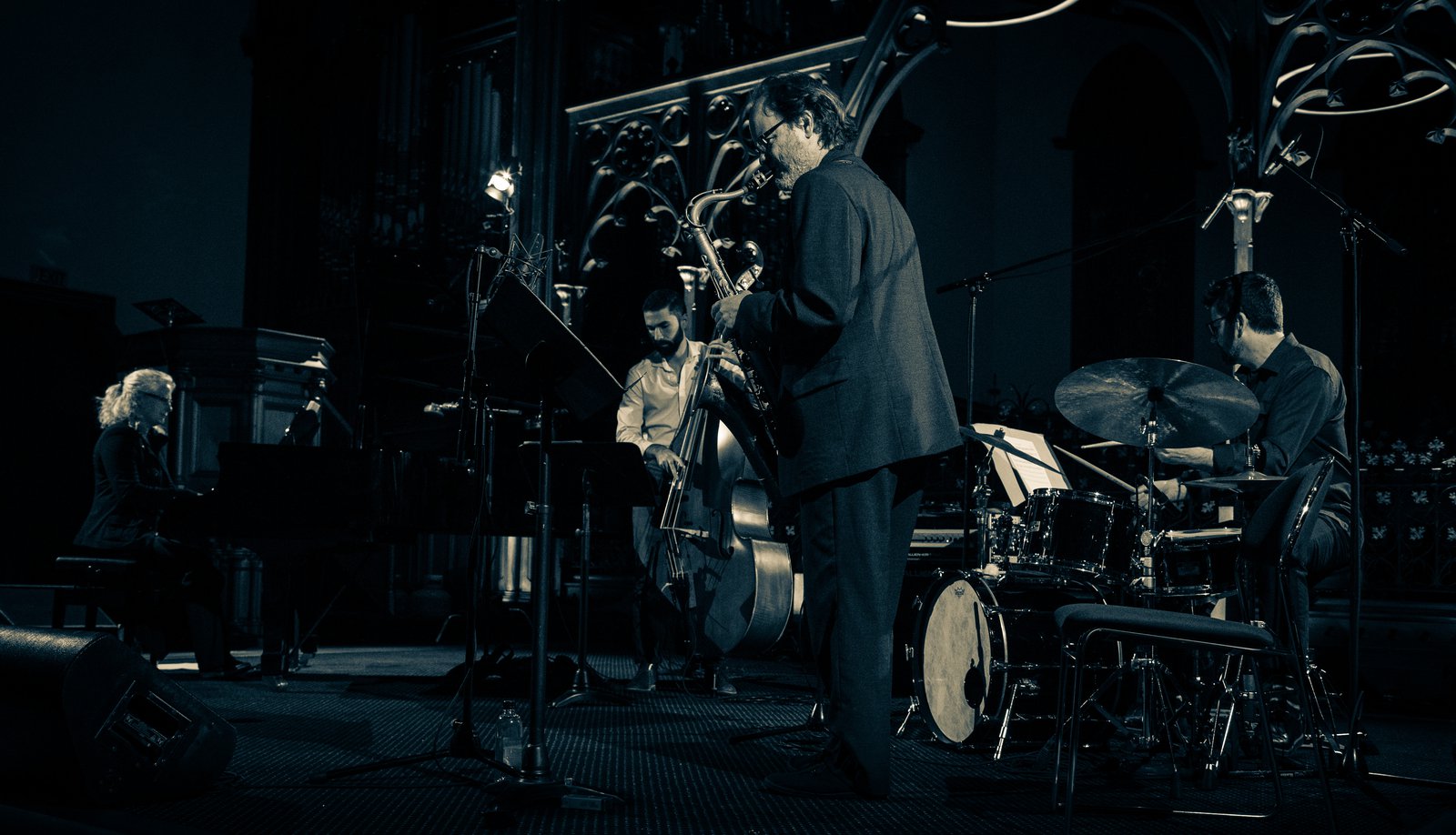 Anita Schwabe and band at the 2018 Wellington Jazz Festival. Photo: Ewa Ginal-Cumblidge
Can you tell us a bit about how this collaboration with your daughter Saskia has worked?
Saskia has a great artistic eye, she paints portraits and her photographs have nice form - she looks for interesting structure within a photograph. We have visited the locations of the suite together and have looked for interesting angles, colours, shapes that she could focus on. Luckily Saskia is also quite musical so she can hear the form of the composition and is working to order the photographs to fit with the sound and textures of the tunes.
What do you think makes New Zealand music special or unique on the world stage?
I have always thought New Zealand music has a unique sound. Perhaps because of our varied landscapes and our willingness to experiment and be open to new ideas, it means we can create with less rules. I love the fact many musicians who have studied the jazz "rules" have then gone on to form their own sound in a multitude of different genres that seem to excite New Zealand listeners.
What have you listened to recently that has had a big impact on you and why?
The latest sounds that I listened to were last night at a gig with fellow musicians Callum Allardice, Nick Tipping and Lance Philip. I was smiling the whole night, inspired by their interpretation of my music. They created some amazing solos and it was a delight to work with them. Luckily for me they will also be playing as part of my Wellington Jazz Festival performance.
Another musician that has inspired me in the last few months is my son Leon van Dijk (aka Pelorus). He has just put out his second album called "Closure". I am really impressed with his song-writing and production skills. I have had the privilege to have been able to listen to him record and produce this music whilst he was at home in New Zealand. Every time I listen to it, I hear something new. I simply play the piano and he can hear all these amazing sounds and textures to create a cinematic soundscape. Maybe my next collaboration will be with my two sons.
Anita Schwabe will be premiering her new work as part of the Wellington Jazz Festival's Jazz Premiere Series, on Saturday 21 November, 6pm at St Peter's on Willis. Tickets are on sale here.