13 November 2020
In our final Meet the Makers series talking to the four artists commissioned by the 2020 Wellington Jazz Festival, we catch up with Blair Latham, who's got soprano saxophones and social divides on the mind. Blair's new suite Karla and the Divide will premiere at the Wellington Jazz Festival next week on Wednesday 18 November.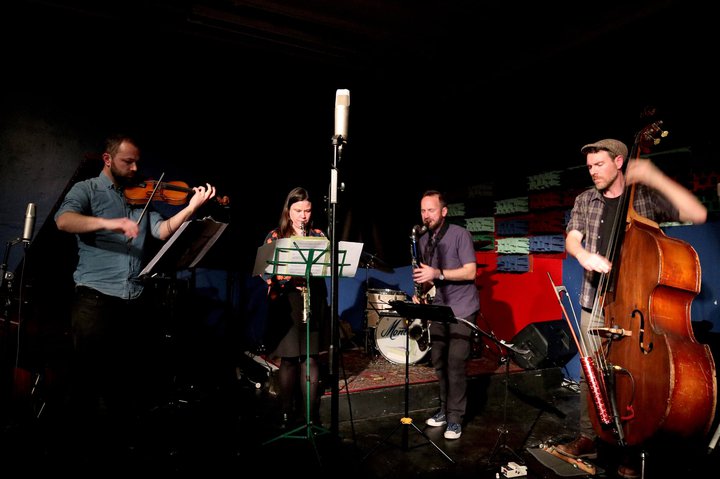 What can audiences expect from your performance at Wellington Jazz Festival this year?
I think regardless of the individual path each audience member took to get to our concert, they'll hear some beautiful tones weaving together in an interesting and exciting way. Violin, Soprano Sax, Bass Clarinet, Acoustic Bass… by themselves they each sound pretty amazing, and with that extra bit of space given to the group by not having percussion, we get to show those sounds off.
Can you tell us a bit about what inspired you to create this commission?
When I lived in México, I experienced a country that has a significant social divide. This led me to sit back and think about whether there are a few similarities starting to appear in my own society here. The obvious thought-provoker is our current housing situation - the tendencies driving it were the main inspiration for Karla and the Divide.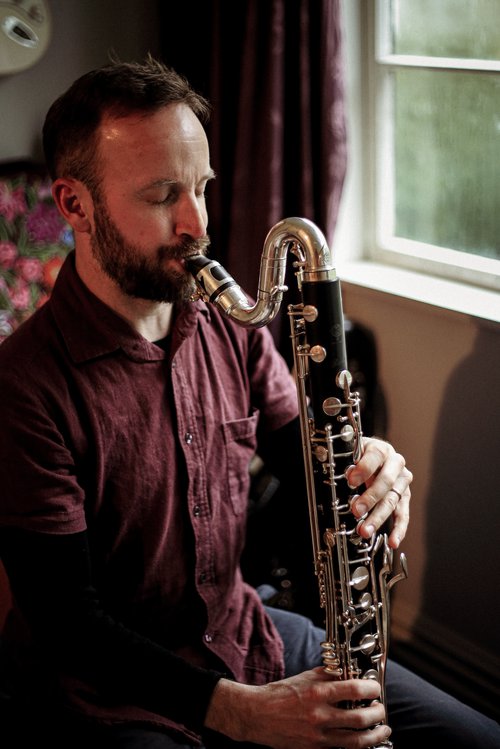 Blair playing bass clarinet. Image: Celeste Fontein.
Can you give us a glimpse into your composition process?
Playing jazz is mainly about improvising, and improvising is really composition sped up. I mainly just try to improvise sounds in my mind that I like, put them down and then use all of those ideas to build an overall structure that tells a story. It's definitely a slower process than getting up and blatting out 5 quick choruses of rhythm changes on a sax, but it's a lot of fun building a sound world for others to inhabit.
What do you think makes New Zealand music special or unique on the world stage?
Our physical distance gives us a chance to cherry pick the best aspects of a particular musical style without being overly burdened by the tradition surrounding it. Maybe it means that we don't always have the depth at our fingertips that those who are truly immersed in a music's culture and history have, but I think it makes us a little bit more versatile, free-thinking, open and sometimes wild. Kiwis can be perfectionists now and again too, so maybe it means we mix and match to a really high level which is great.
What have you listened to recently that has had a big impact on you and why?
I'm also playing at the Rogue and Vagabond as part of Wellington Jazz Festival, covering the Miles Davis album Filles de Kilimanjaro, so I've been checking that out intensely at the moment and really enjoying it. Hearing those players and the level of interaction they have, coupled with such easy and crisp fluidity is really hitting the musical part of my brain hard right now! There's always something to be learned.