8 October 2021
Kip Chapman and Brad Knewstubb are the creators of the wildly successful interactive exhibit Apollo 13: Mission Control, which toured the United States of America, Australia and New Zealand. They are returning to the 2022 Aotearoa New Zealand Festival of the Arts with a brand new experience, Destination Mars, which sees audience members take on the challenge of being in the control room when a solar flare threatens the red planet. They talk to ARTicle about blending theatre with technology.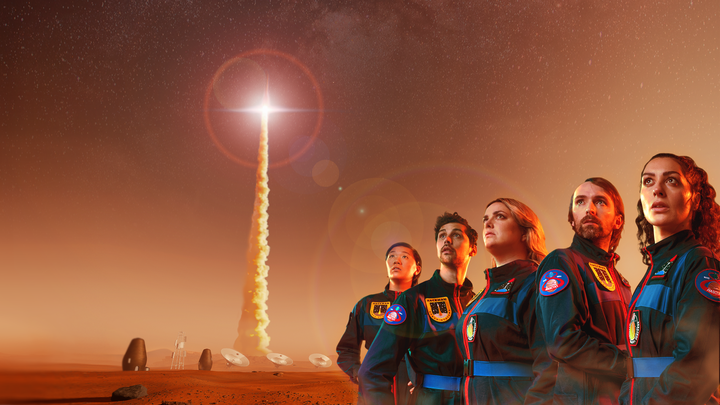 Image: Grant Maiden, Brad Knewstubb and Calder Marshall
What are your names and 'job titles'?
Kip Chapman: Writer/Director
Brad Knewstubb: Creator/Designer
What was your favourite moment from Apollo 13: Mission Control?
KC: Seeing kids help their parents with math problems, or that moment when the audience forget that they are in a show and just start helping each other to save the mission.
BK: Seeing the excitement on people's faces when they first walk into the room and realise they get to sit at their own console. Especially when the lights start flashing.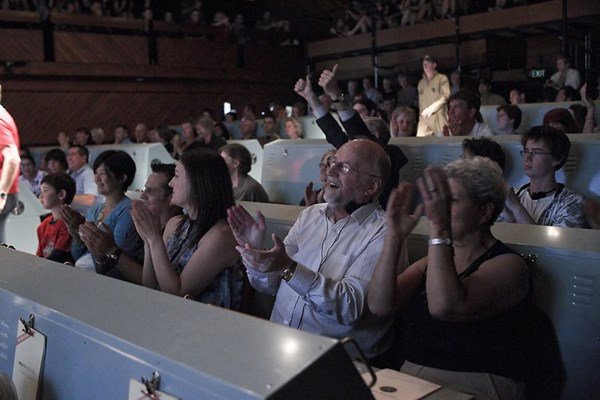 Audiences save the space crew in Apollo 13: Mission Control at the 2010 New Zealand Festival of the Arts | Image: Robert Catto
How has the technology for interactive experiences changed since Apollo 13: Mission Control?
KC: In 2008, when we first developed Apollo 13, smartphone technology didn't exist. Over the years of touring the show we slowly incorporated them into the work. Now the entire platform is run through touch screen tablets. It's enabled us to create interaction at a level we could only ever dream about.
BK: It is far easier to access and customise digital technologies. For Apollo 13 we needed to have our own circuit boards designed and manufactured which was a mammoth effort. With Destination Mars we are able to use far more off-the-shelf-parts, allowing us to spend more time on the experience itself. The best thing is that we are just scratching the surface of what is available today.
What do you think audiences can expect at Destination Mars?
BK: A totally unique entertainment experience. As far as we can tell, no one has ever combined live performance, game engine technology, and individual audience interaction in this way before. It's very exciting to be pushing the boundaries of what entertainment can be.
KC: A short, action-packed fun experience. We've purposely made a much shorter experience but we gave ourselves the challenge to put as many things in it as possible. All the actors are super funny and clever so alongside the dramatic projections and touch screen interaction there'll be plenty of laughs.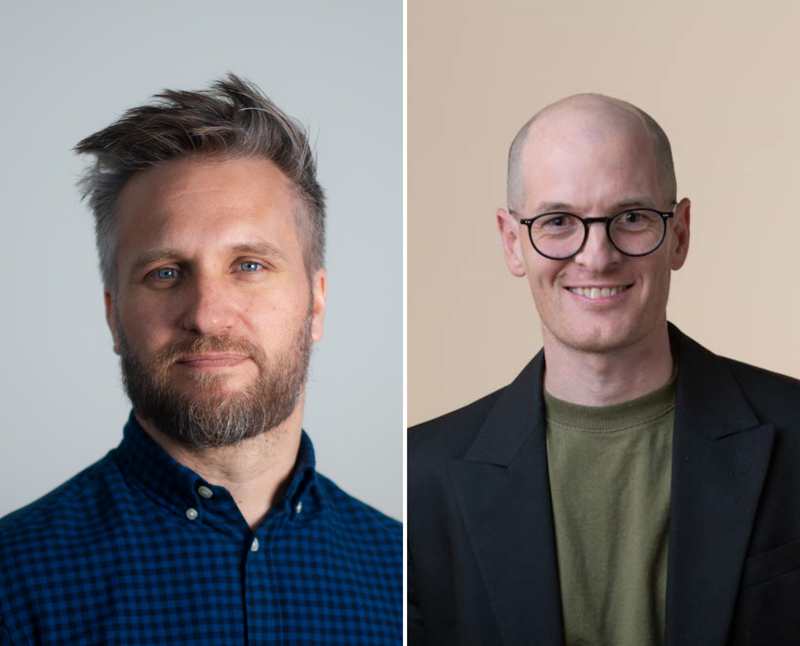 Brad Knewstubb and Kip Chapman of HACKMAN | Image: Grant Maiden
What is the rehearsal process like for an event like this, given that the actors will have to adapt to audience interaction?
KC: We've made a number of interactive works now, so we have a style that works for us. A lot of work goes into creating interactions that set the audience up to succeed. And we test it many times.
BK: There is a fine balance between scripted and unscripted moments. After 200+ performances we have a good sense of when we can let the audience do their thing and when we need to hold their focus. Having actors who are comfortable improvising with the audience is essential.
What are you most excited about for the future of interactive theatre?
BK: It feels like this show is the beginning of what will be an entirely new format that global audiences have never been exposed to before. The technology we are developing will allow us and other creatives to explore interactive concepts that have, until now, been impossible. That is super exciting to be part of!
KC: Through the development of this experience we have created a new software platform that allows us to easily create digital interaction. We're very excited about using the tech in other works and sharing the tech with other artists.
Destination Mars runs from Saturday 11 December 2021 – Sunday 20 March 2022. Tickets are on sale now. Watch the trailer here:
Want the full ARTicle in your inbox every two weeks? Sign up here.