9 June 2022
Celebrated playwright and director Hone Kouka (Ngāti Porou, Rongowhakaata, Ngāti Raukawa) delves into his brand new production 'Ngā Rorirori', set to premiere June 18 - 25. What goes into a production that combines three forms that he loves most as an artist: Dance. Theatre. Farce?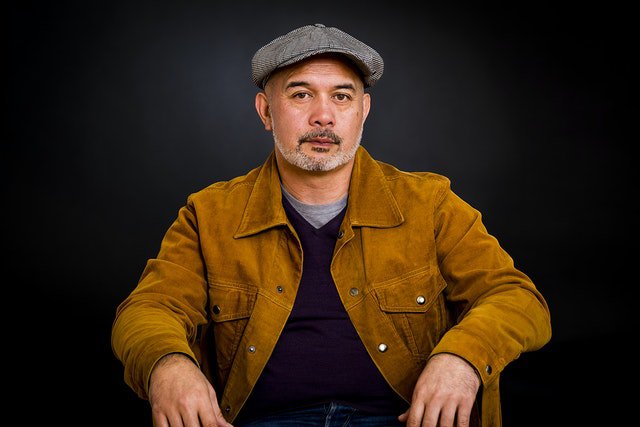 Described as part dance, part theatre, part cinema – what can audiences expect in this new theatre work?
"A thrilling, fun, inventive night in the theatre. Something for people who love contemporary dance, theatre, hip hop and farce. Something for everyone, I hope."
How did the concept for Ngā Rorirori come about?
I wanted to make a work that was celebratory, free and leant in to live performance after the restrictions from Covid lockdowns. For myself the last work I wrote investigated the darker side of humanity and I wanted to bring a lightness this time. Something my nephews and nieces could go to also.
What excites you most about sharing Ngā Rorirori for the first time with Te Whanganui-a-Tara audiences?
"Wellington audiences are so smart; I love how work is viewed and digested by the theatre goers in the city. I also wanted to shake up theatre a bit in Welley, it's nice to create and provide something which is a little left field."
How did you go about selecting a cast? And why was this important to the work?
"I wanted a mix of dancers, clowns and actors and think we have a great balance for this version of the work. It's a new work and three out of the five cast are recent graduates from Toi Whakaari and New Zealand School of Dance, young creators are so exciting to work with and that also includes the composers Mā and Wynona bringing Welley hip hop and R 'n' B flavour to the music."
Were there any unexpected and enlightening moments during the rehearsal process?
"Learning what it's like to work in a post lockdown environment and how lockdown and Covid has affected the way artists create. Young artists can be so enlightening without knowing it and it is this 'accidental magic' that is really inspiring and I bounce off it."
What were your inspirations that influenced this production?
"Musicals - Singing in the Rain in particular, Dario Fo's Accidental Death of an Anarchist, hip hop, and a splash of John Rowles.
I also wanted to take a poke at capitalism but show that love conquers all. That's one of my favourite themes."
Ngā Rorirori is presented by Tawata Productions, read more and book today.