10 September 2021
Lisa Reihana (Ngāpuhi - Ngāti Hine, Ngāi Tū-Te Auru) is a visual artist whose practice includes film, sculpture, costume and body adornment and photography. Lisa is the 2022 Artist in Focus and is bringing a free series of her most celebrated pieces alongside new works to the Wellington region over the festival period.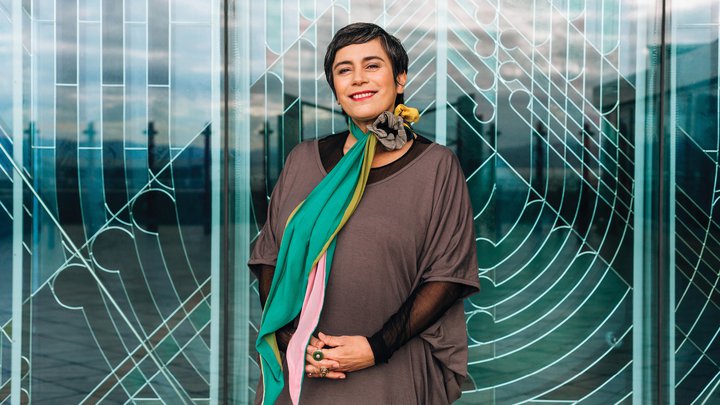 What would you say is your 'job title'?
I freely exchange a range of adjectives like Digital, Māori, Video, Female, Urban... and end with 'Artist', and that works well on its own.
How did you get into digital and video artworks?
I often was the last one awake watching crazy TV when NZ practiced quite radical and artistic programming World movies - hooked. Later I worked alongside my sister Shiree at several animation companies. Watching magical films appear from a series of still images tantalised me. There was a political backdrop to the time while I was at Elam Art School. Māori filmmakers and broadcasting were advocating for air time, and Kohanga Movement was gaining traction. The times that I went with my Mum to the theatre, seeing behind the scenes - gave me an insight into storytelling and the audience.
Do you ever miss more traditional art mediums?
I use traditional mediums all the time - conceptualising, researching and writing is the basis for a lot of artists, and employed in all my works. Working with video means I work with many other creative people in a small production studio. Here we practice body adornment, costume, props making, music composition - the list goes on...
Tell us a little bit about collaborating with Christian Louboutin for an exhibition last year.
Christian saw the New Zealand Pavillion at Venice in 2017, and loved the work in Pursuit of Venus [infected]. Rather than a standard text, I was invited to create an artistic biography for Christian Louboutin L'Exhibitioniste, a gorgeous exhibition held at Palais de la Porte Dorée - an exquisite museum. It was a privilege spending time with him, gaining access to his archives and friends and acquaintances during the two years leading up to the exhibition opening.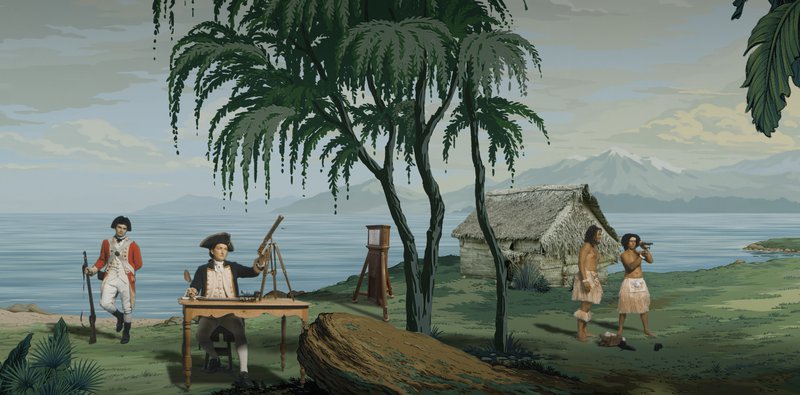 Still from in Pursuit of Venus [infected], Lisa's multimedia artwork which will be at Te Papa from Friday 15 October – Monday 25 April as part of the 2022 Aotearoa New Zealand Festival of the Arts.
How has Covid-19 affected your work and creative practice?
Life remains constantly busy, Covid requires even more time be spent staring at computers, and re-organising schedules several times. However, I am very happy to be here in Aotearoa where it feels pretty safe, and we can still interact with the world.
What excites you most about the future of art in the digital age?
That the tools become ubiquitous, and therefore they can be utilised by more diverse people and communities.
What do you hope to bring to the 2022 Aotearoa New Zealand Festival of the Arts as the Artist in Focus?
This is an opportunity to share an incredible amount of video drawn from my sustained interest in the lens based arts. I can now share in its final and completed form in Pursuit of Venus [infected] at Te Papa Tongarewa, a work that benefitted from the support of Wellington based creatives. In the process I hope that other artists will benefit too. Alongside in Pursuit of Venus [infected], I'm sharing some of my other celebrated works as well as an installation of new works across the Wellington region. It's a rare opportunity, even for me, to be able to see so many works in one place...