29 January 2021
Lucy Marinkovich, dancer, director and choreographer, takes our Meet the Makers questionnaire ahead of the new season of Strasbourg 1518 at Circa Theatre.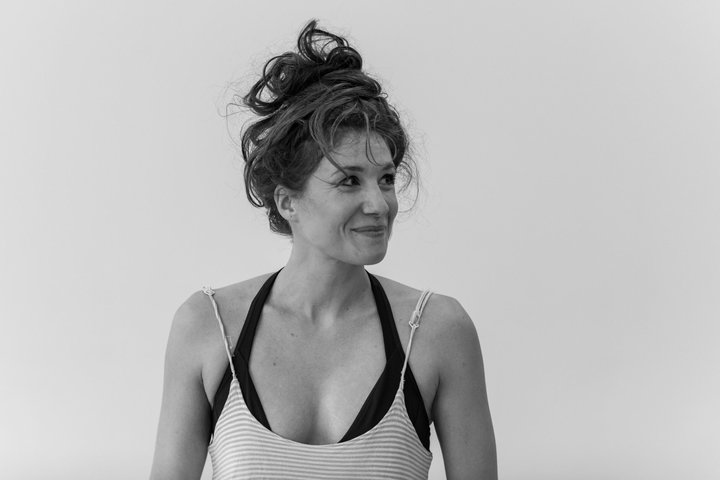 Lucy Marinkovich in rehearsals for Strasbourg 1518. Image: Jocelyn Janon.
What's your name and 'job title'?
I'm Lucy Marinkovich and I am the Artistic Director and Choreographer of Wellington-based performing arts group Borderline Arts Ensemble.
What inspires your work?
Everything from paintings, artwork, films, stories, historical events, novels, music, through to the small, uncanny moments from our everyday existence. My partner, the saxophonist and composer Lucien Johnson, is an extremely talented and sensitive artist who creates the incredible music and soundscapes for my work. The conversations from our domestic life about art, music and politics are an integral part of our creative process. The world of Strasbourg 1518 is very much informed by the energy of public protests and mass movements.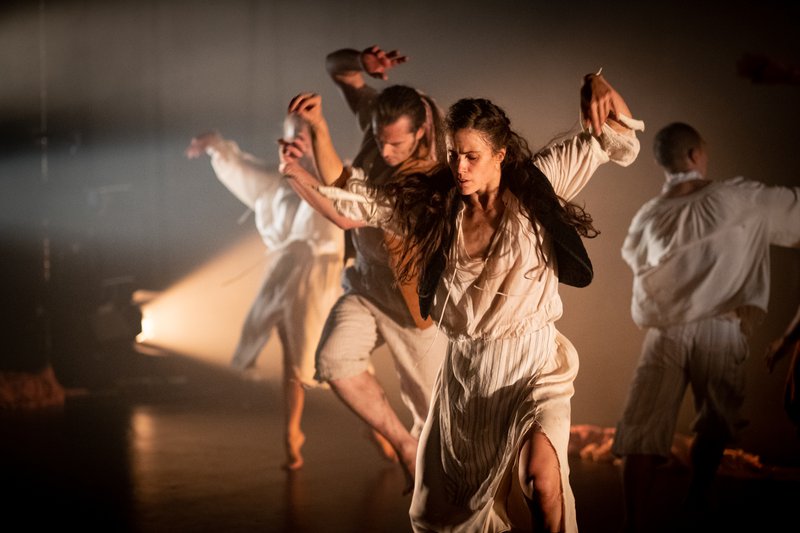 Strasbourg 1518 at the 2020 New Zealand Festival of the Arts. Image: Vanessa Rushton.
How has Covid-19 affected your work and creative practice?
Well, the most dramatic thing that happened was that our NZ Festival commissioned show Strasbourg 1518 was cancelled after only two of our four scheduled performances. While acknowledging the devastating global impacts of Covid-19, on a personal, or perhaps selfish, level it was deeply disappointing to not be able to finish the season and share the work after years of work bringing it to life. It was also surreal for a show about a medieval plague to be cancelled because of a real life modern plague. The cast and myself all feel like we have unfinished business with this show and are really looking forward to our return season at Circa in March.
What makes New Zealand dance special or unique on the world stage?
So little of our incredible work gets seen on the world stage. The extraordinary repertoires of Douglas Wright and Michael Parmenter, for example, have rarely been seen outside of these shores. It is an unbelievable shame. Ultimately I think a non-New Zealander might be best placed to answer this question, but that would be reliant on New Zealand works being able to be produced or shared much more frequently on the world stage than they have been historically.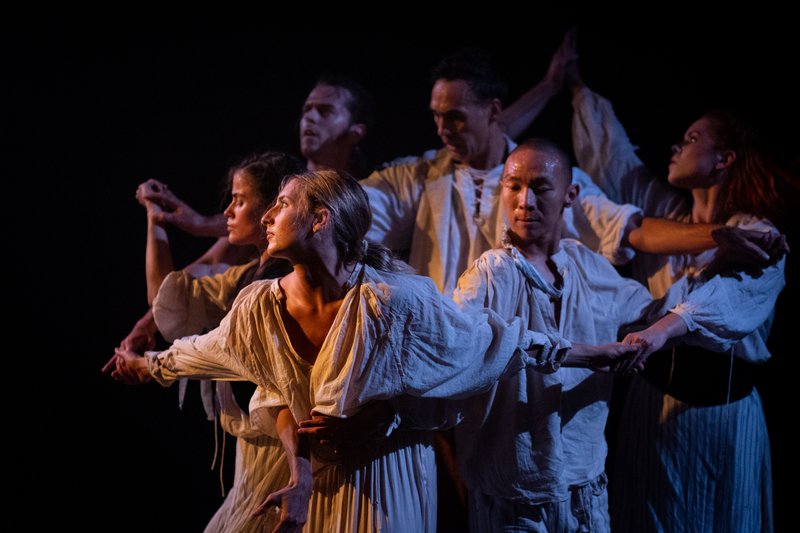 Strasbourg 1518 at the 2020 New Zealand Festival of the Arts. Image: Vanessa Rushton.
What excites you most about the future of dance in the digital age?
Nothing can replace the vital force of seeing bodies, flesh and sweat, just as for a dancer, nothing can replace the touch and sensibility of dancing with other human beings. Having said that, a number of great choreographers, such as Jerome Bel in France, are refusing to travel because of the climate crisis and many others are now choreographing works via the internet. With less opportunity to travel, dance actually becomes more local and yet we are able to share more easily with people on the other side of the world. For me, someone who values live performance above all else, this is more exciting than seeing digitilised dance.
What performances have you seen recently that have had a big impact on you and why?
Going back to the end of 2019 when Lucien and I were in New York, a work by a choreographer from Cape Verde, Marlene Monteira Freitas, called Bacchae: Prelude to a Purge had a big impact on us. It was anarchic, polarising and it shook us up. Audience members who left were heckled by the performers. It was incredibly intelligent, wonderful work.
Forced Entertainment kept us well and truly entertained with their Table Top Shakespeare series on YouTube where they performed the entire works of Shakespeare on their kitchen tables using found objects as characters. The brutality and violence of Titus Andronicus was particularly haunting when told through a collection of unassuming household avatars of bottles and vases.
Since the lockdown, we've been lucky here in Aotearoa to be able to go to shows such as The Glitter Garden at Circa, which was a delight.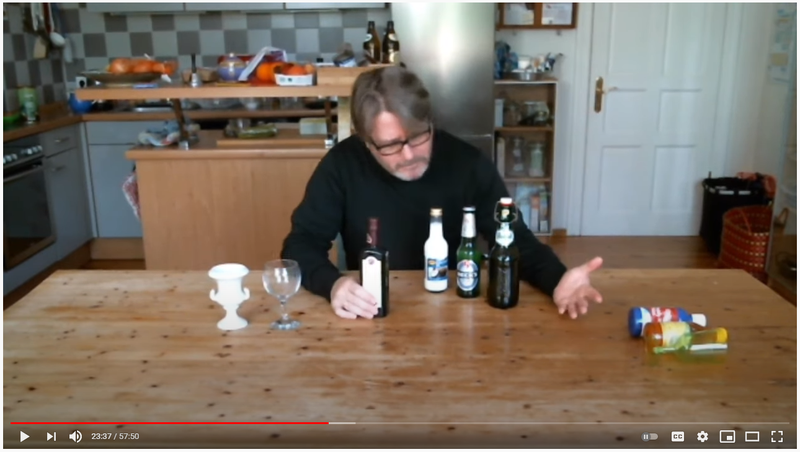 Robin Arthur performs Titus Andronicus as part of Table Top Shakespeare.
What are you working on at the moment and when might people be able to see that?
My duet Thursday is being performed again in the upcoming What If The City Was A Theatre? festival in February. Inspired by the 1945 film Brief Encounter, Thursday is a site-specific piece for Wellington Railway Station. Choreographically it's an exploration of partnering and connection, which marries beautifully with Rachmaninoff's big sweeping score. Beyond Strasbourg 1518 we are looking forward to getting our teeth into the development of a new work. We know it will be quite different to Strasbourg 1518, something reflective, intimate and contemplative, and we know the title - The Night Has A Thousand Eyes. But that's all we're ready to share with you now!
Strasbourg 1518 at Circa Theatre is on sale now.