18 September 2020
Drummer, composer and founding-member of Trinity Roots, Riki Gooch is busy composing new music for the 2020 Wellington Jazz Festival Jazz Premiere Series. We catch up with him to find out why it's important to be terrible and who's hot on YouTube.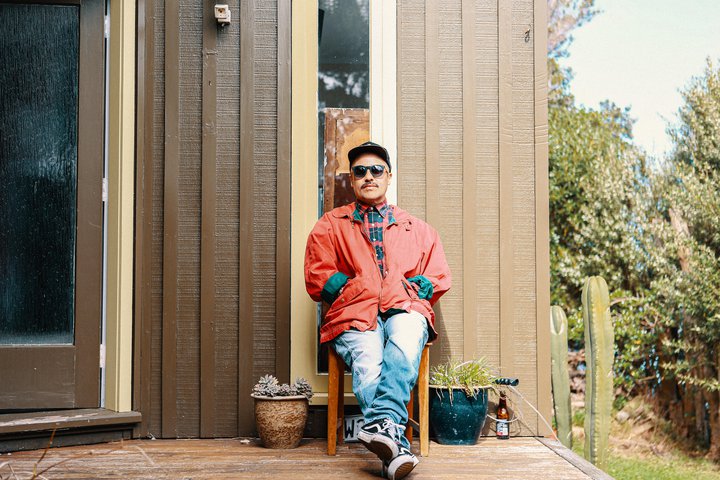 Image: Celeste Fontein
What can audiences expect from your performance at Wellington Jazz Festival this year?
You'll arrive in a beautiful church with a range of instruments on the stage - from cello to vibraphone, wing-bone to saxophone. I'll be conducting alongside my good friends in the ensemble, and together we will semi-improvise four sets of music.
Can you give us a glimpse into your composition process?
Over the past two years I have taken a nose-dive into the conduction methodology of Butch Morris, as the main focus for a masters degree/midlife crisis which I took on last year. In short, the ensemble is given hand signals (that symbolise musical notation) from the conductor (me) and the musicians respond to those directives by calling on their musical experience and abilities. I have developed my own, ultra-confusing graphic notation system that details the structure and arrangement of the music and it tells the musicians where they should be and what they should be doing.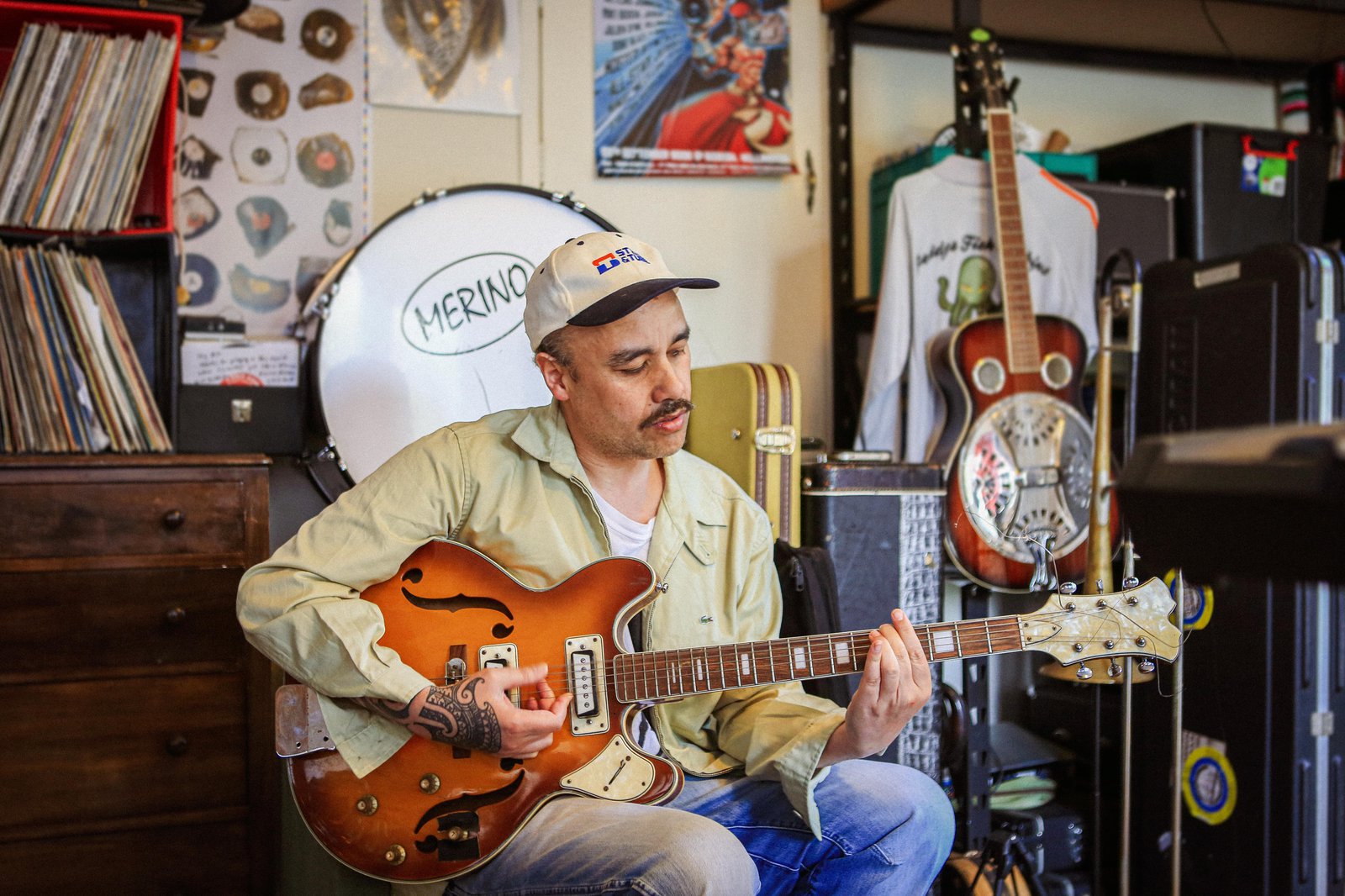 Image: Celeste Fontein
What inspires your work?
Instead of saying something profound here I'm going to be honest and say that YouTube music videos are my inspiration. Just type the thing that you're curious about into the search window box and hello… Baby Dodds interview, Lil Uzi, Tony Williams BBQ. Also, being terrible at something and the desire to be better at it. That's always good. It's important to be shit.
Where do you see the future of jazz heading?
I have no idea at all, nor would I profess to be any kind of expert in this field! A good indicator would be asking where the future of humanity is heading to and work outward from there. Also, understanding where this music originated from probably helps steer the ship better into the future.
If musicians stop taking risks and stop pushing themselves out of their comfort zones, it is unlikely the future of jazz will be any different from what is happening right now. I'm not sure what the solution to this conundrum is.
What have you listened to recently that has had a big impact on you and why?
Recently I have been diving into a lot of music that relates to what I'm working on for the commission piece. In the CD player at the moment is the large ensemble work of Barry Guy and London Jazz Composers Orchestra - Ode (Intakt). There are fantastic ideas and musicianship on this record.
I'm also into making off-kilter bangers on the computer and one of my heroes in the electronic music world is Nídia from Principe Discos in Portugal. Nídia creates rhythms that avoid perfect symmetry, it's well worth checking out.
Ngā Tuone by Riki Gooch at the Wellington Jazz Festival will be on sale to the general public on Tuesday, 22 September, or on sale now to Culture Club supporters. Find out more.