7 May 2021
Ruby Solly, composer, poet, cellist, music therapist, taonga pūoro practitioner, and general chameleon, is busy composing new music for the 2021 Wellington Jazz Festival. Her work Te Karanga o ngā Whetū (the stories of the stars) will be a new suite blending jazz with taonga pūoro (traditional Māori instruments), pūrākau Māori (Māori myths and legends) and Māori kōrero tuku iho (oral traditions).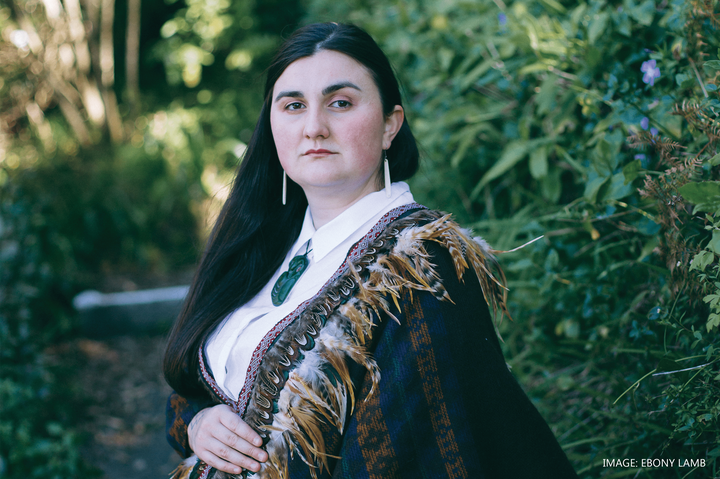 What can audiences expect from your performance at Wellington Jazz Festival this year?
I think they can expect something very special, hopefully something that takes ego out of it and is just people sharing the knowledge and stories of our ancestors as best we can. I think there's something really pure and elemental about this music which speaks to lots of the song lines of jazz and other music of marginalised peoples. It's a space to learn, as music as it is a space to feel I think.
Your new composition is inspired by the frequencies that stars emit and pūrākau Māori (Māori myths and legends). Can you give us a glimpse into which stories you'll be looking at?
I think because Raki and the stars are above us wherever we go, it becomes easy to have them connect us and all our stories up, almost like a great celestial ocean. The specific stars we're looking at are Pohutukawa, Rehua, Puaka and Autahi. So that brings together navigation, the birth of language from bird song, journeys to the end of the world, with the story of moko from Rarohenga, the underworld that was the original home of Puaka, the wife of Rehua who produced inaka (whitebait) and puawhanaka (a native buttercup), and environmental tohu that winter is ending.
How have you found the process of converting the frequencies emitted by stars into musical notes? How is this informing your compositing process?
Very difficult! I'm blessed that my partner is a scientist and our flatmate is an engineer, so they've done a lot of the maths for me. Daniela (my partner) and I met when we were teenagers playing in bands. I stayed in music as a career and they went towards science with music in there as well. I feel really lucky that the two are often blended and discussed together in our house. Science feels like magic to me, and Dan feels like a magician.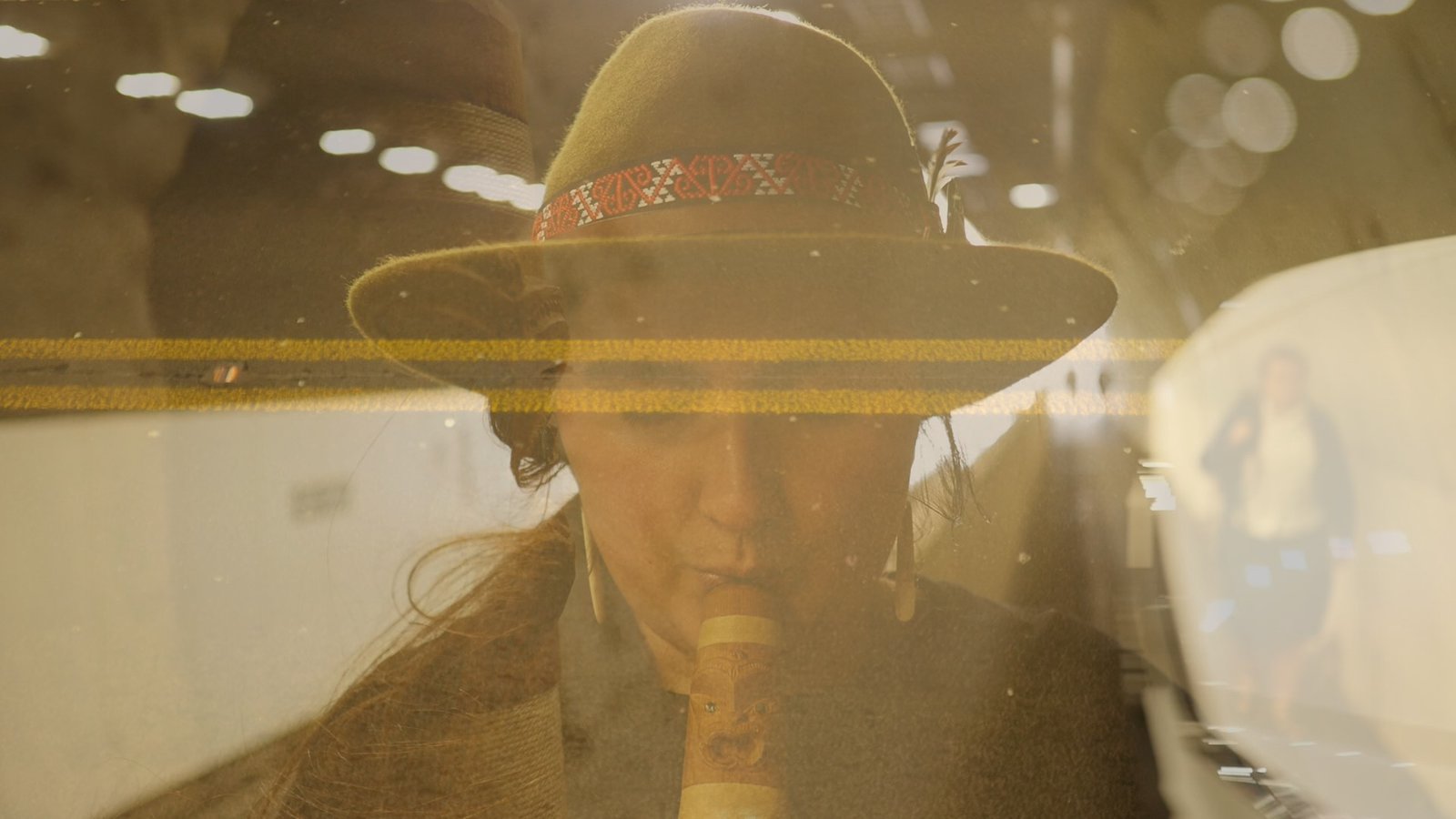 How do you find working with taonga pūoro in a jazz context?
I think taonga pūoro has a natural fit within this music. I was lucky to hear Joy Harjo speak on the history of jazz and indigenous peoples, and how this music has long been cross-pollinated with traditional musics of first nations cultures that have often been wiped from the perceived historical narrative. It's beautiful to see those narratives being brought back into the music and to use it to weave connections both musical and historical.
Do you find that your work in music therapy changes how you work as a composer and performer?
Completely. I think that it makes me want to write parts that allow each player to work to their strengths and to feel completely comfortable in the music, so they can then extend themselves when they improvise or interpret. I follow Carolyn Kenny's (Navajo) 'Field of Play' philosophy as a music therapist and a composer which is where those ideas come from, and so far it's always allowed people to give their own to a music in a way that I really love to see. I also work in a Rakatira-Rikawera way where one person or persons are in charge or up front, but have the full support of the rest of the group so that they can again be free to interpret at will and put as much of their own musicality into the music as they like.
What have you listened to recently that has had a big impact on you and why?
My current on repeat list is The Piano soundtrack by Michael Nyman, Our Native Daughters, Rachel Unthank and the Winterset and Duke Ellington. I think narrative has a huge part to play in all this music, which is what I'm trying to convey in these pieces. That way that music can convey something bigger than language in a lot of things like The Piano or Ellington, or how simple story and language can be embellished and changed through music with Rachel Unthank and Our Native Daughters.
Ruby Solly will premiere Te Karanga o ngā Whetū at the Wellington Jazz Festival at 6pm on Saturday 12 June. Grab your tickets here.