4 October 2018
An exclusive preview of The Muse Project, a locally produced documentary that delves into the creative process.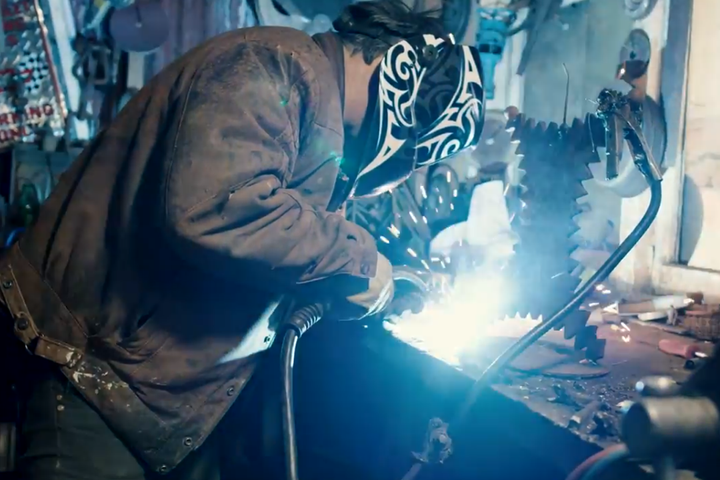 See The Muse Project at Exposure 2018, 3 – 17 November at Block One, Massey University in Wellington.
Soon to be released three-part documentary The Muse Project explores the creative process of three local artist, as captured by students of Massey University's College of Creative Arts, "to find out what it is that makes people create and what drives that process," explains director Gregor Harris.

The film features sound artist Bridget Johnson, Indigo and Iris founder Bonnie Howland, and the creator of Carlucci Land Carl Gifford, following their journey to create a new work of art – fueled by a single source of inspiration AKA 'The Muse'.
Producer Kerry Pulham says, "We came up with The Muse to act as a link between the creatives, a common goal. However, it also highlights the differences between each story and the deeper concepts of creating and interpretation."
In this exclusive preview of The Muse Project Carl Gifford shares what inspires him and his art. Carl sees life and art in the most unlikely objects, creating countless creatures from recycled goods and giving them a new purpose and home at Carlucci Land, a madcap sculpture park and mini putt golf course in Wellington's Happy Valley.
Gregor Harrris – Director
Kerry Pulham – Producer
Arvid Eriksson – Executive Producer
Callum Moore – Director of Photography
Mela Bates – Head Editor
Mason Rudd & Mel Patterson – Assistant Editors
Laura Winstone & Ashleigh Pearson – Assistant Producers
Ben Scott & Elissa Snowball – Assistant Camera