4 June 2021
Sonic artist and composer Cory Champion of Clear Path Ensemble (among many others) stopped by to take our This Musical Life questionnaire ahead of his headliner performance at the St Peter's Series in the Wellington Jazz Festival next week.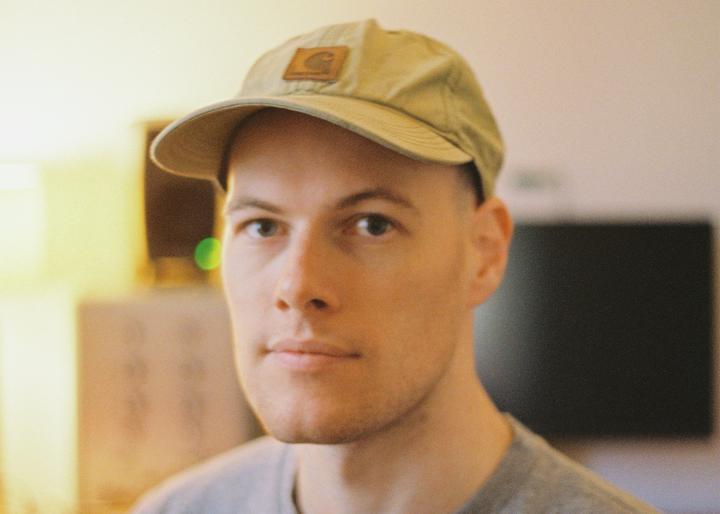 The three albums that make up the soundtrack to my childhood were… all from my dad's collection. As a child, I spent a lot of time with Massive Attack - Mezzanine, Portishead - Dummy, and Fat Freddy's Drop - Live at the Matterhorn.
My favourite album of 2020 was… the first thing that comes to mind is Virtual Shadow Ensemble - KEEP YOUR DISTANCE! The crew at NOA RECORDS in Tāmaki Makaurau are doing incredibly important and current work. That album was made during lockdown last year, and released soon after, so it really captures a feeling of that time. (Honorable mentions: Actress - Karma & Desire, Nick Hakim - Will This Make Me Good, and DJ Python - Mas Amable.)
The album I wish I'd written is… For Those Of You Who Have Never (And Also Those Who Have) by Huerco S. I appreciate the formal restraint, sonic palette, and essence of this record.
The musician I can listen to for hours is… Basic Channel. Last year I drove (alone) from Auckland to Wellington and only listened to the Basic Channel BCD compilation albums back to back, followed by the Rhythm & Sound albums w/ The Artists and The Versions, then the Main Street Records singles (Round One etc.). I think the bass broke my car speakers.
The album I am most likely to press on a friend is… Get Up with It by Miles Davis. A good friend put me on to this album a number of years ago, and I feel like it gets overshadowed by other Davis records of this period such as On The Corner, or Live Evil (at least it did for me). Get Up with It features some amazing long and atmospheric and rocking tracks like 'He Loved Him Madly' and 'Calypso Frelimo'. 'Rated X' is a stand out – it totally exists in a proto-drum and bass/breakbeat style.
A cover that rivals the original is… Alice Coltrane's version of 'A Love Supreme' from World Galaxy.
The piece of music I've studied most closely is… Wayne Shorter - 'Black Nile', specifically Elvin Jones' drum solo. I've listened to this solo so much that it's hard to consider that it was originally improvised.
The last gig I attended was… Riiki and Eli Superfly at Meow, Wellington, just a few weeks ago. It was a really fun show.
A line or two of music that always gets stuck in my head is… this changes a lot depending on what I'm working on. If I've been in the studio or rehearsing and I'm in an analytical and detailed mindset, naturally, small phrases and motifs swim around my head long after the session. I've just come from a rehearsal with Mean Bones, leading up to our performance in the Wellington Jazz Festival, and there's a horn background figure from one of the tunes on repeat in my head.
The album I keep meaning to get around to listening to but somehow never do is… I need to get deeper into Duke Ellington's earlier works. I've been recommended the Blanton-Webster Ellington group and have been meaning to get stuck into those recordings.
The song I have listened to the most is… Marvin Gaye - 'What's Going On'. This record is all-time for me.
The last song I listened to is… I'm currently listening to a mix on NTS by Chloëdees. A standout track that just came on is by the Stan Tracey Quartet called 'Starless and Bible Black.'
Stage or recording booth? Stage.
Album or playlist? Always album.
My composition process is… mix it up. You have to do different stuff to get different sounds.
My Wellington Jazz Festival gig is going to be… new! Well, hopefully. The last few shows we've played have been in noisy club atmospheres or on big outdoor stages. Because of the acoustic of the venue and the attentive seated audience I'm looking forward to being able to lean into the more subtle and spacious elements of the music. I think it's important for us to tailor the repertoire and arrangements to each performance, making every gig new and unique.
Check out Cory's neo-jazz psychedelia project Clear Path Ensemble at the Wellington Jazz Festival on Thursday 10 June, 8pm at St Peter's on Willis. Final tickets have just been released.