13 May 2022
Ahead of the Aotearoa tour of Legacy 1 with NZTrio, pianist Somi Kim takes us on an expansive journey through her musical influences, from Saint-Saëns to Bob Dylan to Dua Lipa (and back to Bob Dylan).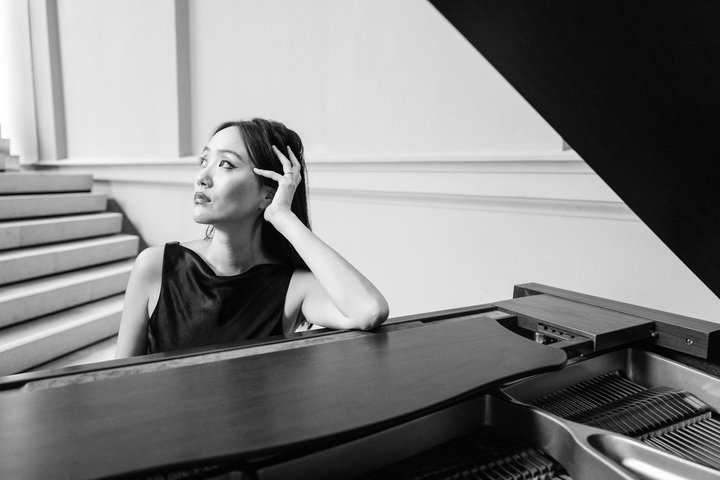 My favourite album of 2022 so far is... My friend and tenor Pene Pati's debut album of operatic gems with Warner Classics. His voice, artistry and commitment to the music will blow your mind. This 80-minute album moved me and made me cry.
The musician I can listen to for hours is... the Romanian pianist, Radu Lupu. What a legend. He sadly passed away in April this year, and he was one of the greatest musicians of our time. His playing has such depth and subtlety and transcends any musical or technical issues. His disc of Schubert Impromptus is my personal favourite.
The album I am most likely to press on a friend is... Dua Lipa's Future Nostalgia. This album is such a vibe, full of catchy pop-funk tunes yet sophisticated. I'm so gutted I missed her show in London.
A cover that rivals the original is... Adele's version of Make You Feel My Love. The lyrics are amazing (thanks to Bob Dylan), and I love her version. I feel like we can all relate to this song.
The piece of music I've studied most closely is... probably Pictures at an Exhibition by Russian composer Modest Mussorgsky. It was inspired by a visit to an art exhibition, and it encapsulates the idea of the viewer (or listener) walking through a gallery. I studied it for a long time for my Masters recital back in 2011 and it was well worth it!
The last gig I attended was... my colleagues were performing at the Mount Eden Chamber Music Festival. I had performed there the night before, and it had such an intimate vibe. So nice to be attending gigs in the neighbourhood again!
A line or two of music that always gets stuck in my head is... currently, it's the Egyptian Piano Concerto by French composer Camille Saint-Saëns, which I'm performing with the Christchurch Symphony Orchestra on July 2nd. The concerto is filled with exoticism, inspired by Saint-Saëns' time in Egypt with its Eastern sounds. In the second movement, there is a section where a mysterious sound emerges from the piano, almost as if something has been inserted into the strings to distort the sound. Honestly, it's so much fun to play and you must listen to it.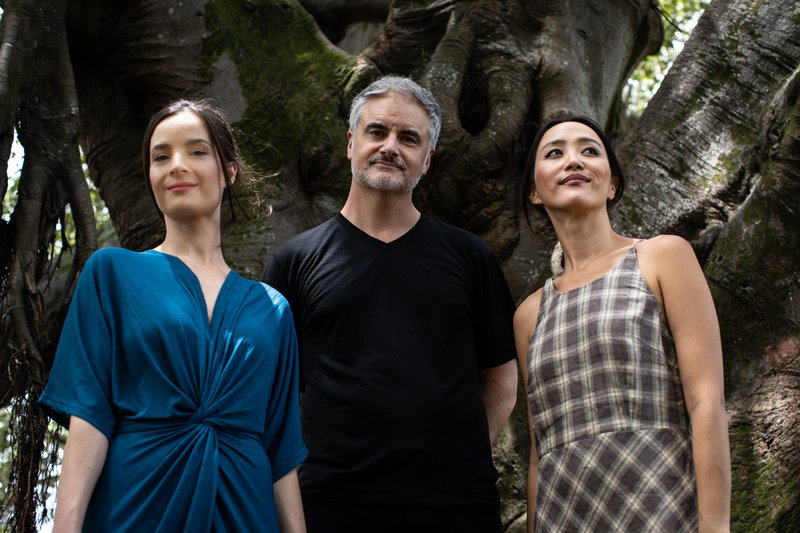 NZTrio
The album I keep meaning to get around to listening to but somehow never do is... Bob Dylan's Blood on the Tracks. The first songwriter to receive a Nobel Prize in Literature... Surely that says enough. My partner got me into Bob Dylan's music and I've heard this particular album is phenomenal, raw, emotional and a journey from start to end.
The last song I listened to is... Maraba Blue by Abdullah Ibrahim. He is such a jazz piano legend, I love chilling with Ibrahim playing in the background-especially on a Sunday morning as I'm making my favourite shakshuka brekkie.
Stage or recording booth? Stage. Nothing beats the experience of performing live onstage for me — it's raw, it's real – it's a living and breathing piece of art.
Album or playlist? I love a good playlist.
My rehearsal process is... to be creative with my practice sessions – I am always trying to find new ways of learning music and rehearsing. Slow, committed practice is my go-to, but sometimes when I have a tight concert schedule, I find it helpful to try and understand the music, harmonically, musically and structurally from the very beginning. With difficult contemporary music, being able to play the piece from start to finish can be a huge achievement!
You should come to see NZTrio because... we will change the way you think about classical music. Set aside any stereotypes you may have about this genre and don't feel intimidated – we keep things fresh, modern, and relevant. We have so much fun performing together, and we want you to come and experience the magic that happens on stage. Expect to be affected!

NZTrio performs at the Public Trust Hall on 18 May with their Legacy 1 concert. More details here.