12 February 2021
Taki Rua's latest production Sing to Me offers audiences a charmingly poetic, yet playfully modern, love story set against the backdrop of a climate in crisis. The Wellington world premiere kicks off on February 27 at Te Whaea Theatre, followed by a season at Auckland Arts Festival as part of a five-centre national tour.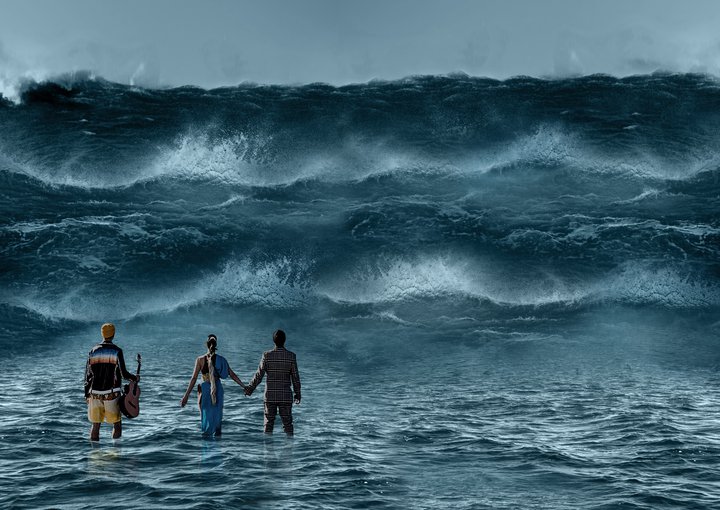 Image by Philip Merry, designed by Brandon Terekia
Sing to Me follows mild-mannered optometrist Ata and fierce sea maiden Whetū as their worlds collide and they fall in love. The result: a child born of both land and sea, with Ata and Whetū navigating challenges of cross-cultural relationships, the loss of Ata's friend and differing ideas of parenthood. This intoxicating modern romance interweaves comedy with song and characters audiences will instantly connect with.
Writer Alex Lodge talks to ARTicle about the process of writing this contemporary love story and working with veteran director and actor Miriama McDowell.
As the script has developed over the past few years, the question of how we live through a climate crisis has loomed bigger and bigger in our daily lives. For me, Sing to Me is about how we create happiness and love in a world on fire. These two characters love each other but have such different perspectives and priorities, especially when it comes to the natural world. So I guess it's also about denial and depression as reactions to huge political, economic and environmental problems that we can feel helpless in the face of.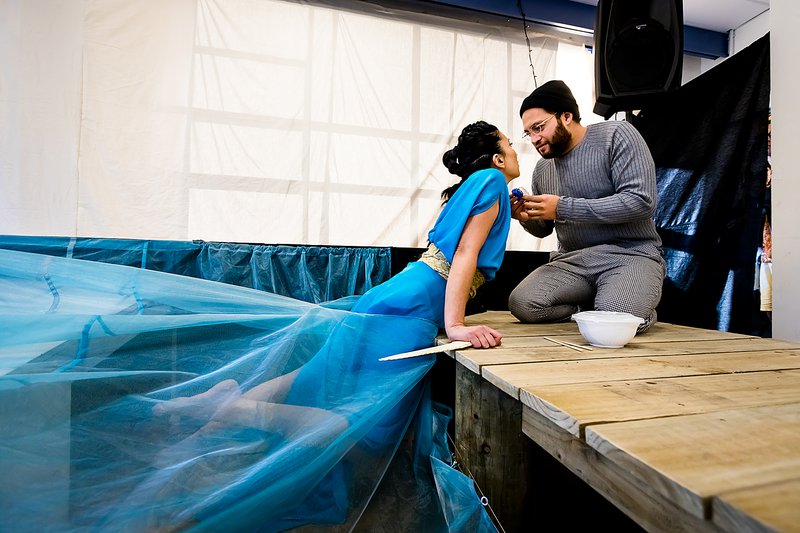 The 2020 cast of Sing to Me in rehearsals. Image: Philip Merry.
In an age of globalisation, so many more of us are moving countries as young adults and finding love with people from other countries and cultures. Whatever the scale of that difference is, there's a question in any relationship about how much of yourself and where you come from you will hold on to. How much are you willing to change for someone else? Will they notice? Will they do the same for you? Will you still be the same person?
These are conversations about relationships my friends and I were having over and over again as we were all beginning to negotiate long-term relationships. Some very close friends have moved to other countries for love, only to realise that assimilation is too steep a price to pay. Others have found entirely new wonderful parts of their identities through the culture of their partners. So the character Whetū, who seems so completely sure of herself, is kind of an aspirational figure in that way. Many of the cringe-y moments that Ata especially has, trying too hard to be woke and supportive are based on my own well-intentioned mistakes. When you get shamed for pronouncing words wrong or accidentally offending someone, the temptation is always there to just throw your hands up and say oh well, why try? But hopefully this story will make you think. You have to try. You may fall on your face, but you have to keep getting up, and doing your best, and being humble, and keep learning. Because the alternative is really unpleasant.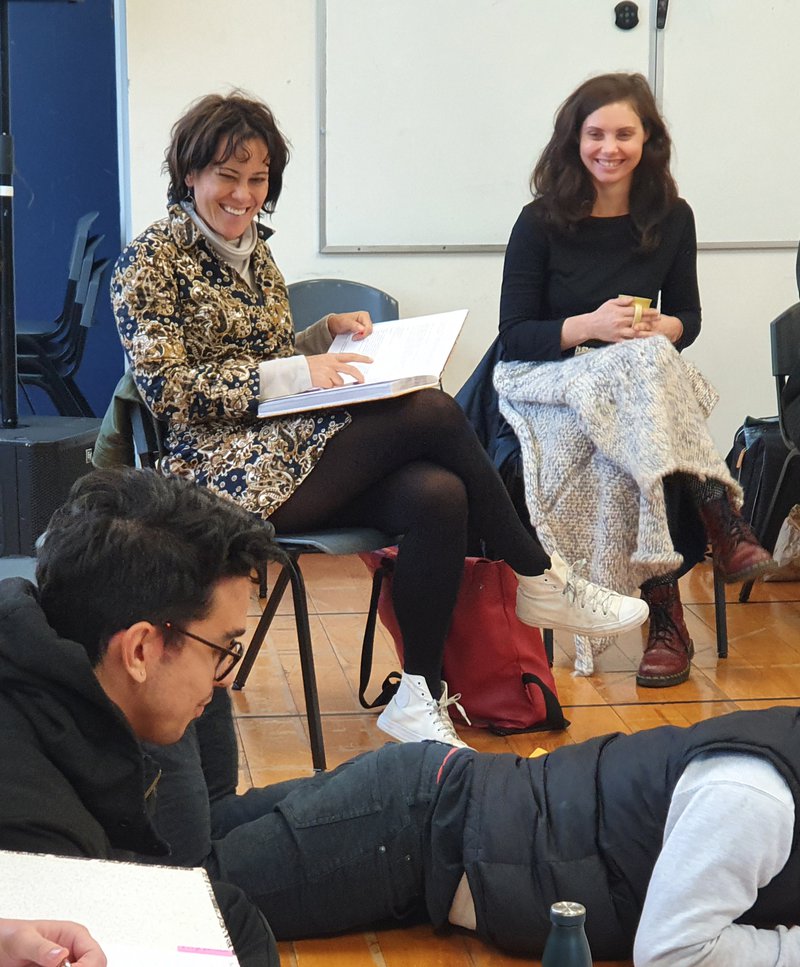 Director Miriama McDowell and writer Alex Lodge in rehearsals. Image: Taki Rua.
Miriama McDowell and I first worked together on this project several years ago in a Playmarket workshop, before I brought it to Taki Rua. It has been through some pretty significant changes since then but having Miriama as a co-parent has made it a much less lonely journey! Miriama has an untouchable way of directing: she creates a space that is gentle but disciplined, light-hearted but emotionally intelligent. I think that is the future of leadership, especially in the arts. It really translates to the work she puts on stage. I can't wait for audiences to share in the final production.
Catch Sing to Me on its national tour: