7 May 2021
New Zealand Actor, Arts Administrator and Festival Whānau, Heather O'Carroll returns to the Te Whanganui-a-Tara stage in the highly anticipated family drama Things I Know to be True written by celebrated Australian playwright Andrew Bovell in an official co-production between The Court Theatre and Circa Theatre.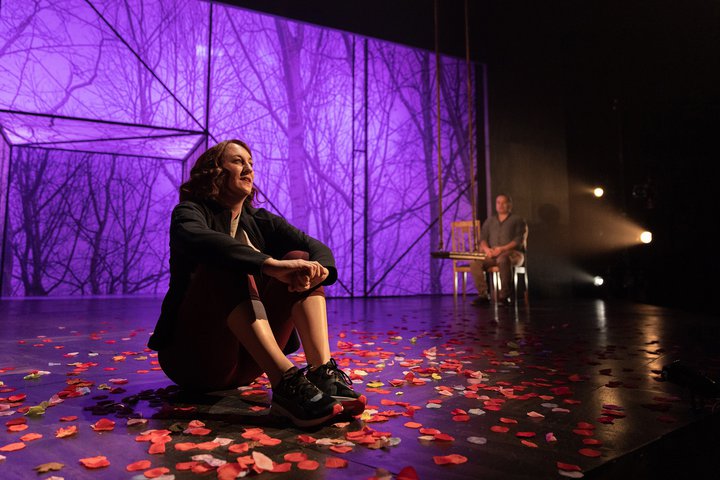 Roc+ photography
They've brought up four kids. They've paid off the house. And they've loved each other for over thirty years. It should be time for Fran and Bob to slow down and smell the roses, but the lives of their wildly complicated adult children are about to come crashing through the back door.
Heather O'Carroll:
Working on Things I Know to be True has been an absolute joy for all of us. When we first approached the play last year for a planned run at Circa Theatre, we were so excited to be a part of a work that comes along rarely in the lifetime of a creative. A play that speaks to people in a way that is generous, heartfelt, intelligent and inviting and asks them to share something of themselves. In that first week of rehearsals the creative team shared so many stories of their lives and their families to start the journey of pouring that into the story of the Price family. Unfortunately that first week of rehearsals was cut short when Covid forced the country to lockdown. Just before Circa closed its doors, we did a reading of the play to a small and socially distanced audience of about 25 people, and the emotion and grief in the room was palpable. It was a scary, unknown time, and we all felt it, but in that room we got to share something magical, before the ghost light was turned on and we all left the stage for the last time.
It was so amazing to come back to the play almost a year later, and to discover that the themes of the play resonated so much more after the Covid year. All the things we knew to be true about life before lockdown, were turned on their head and this was a whole new territory to navigate. The play is about holding on to the things that mean something to you, that the relationships that sustain you can also destroy you, and that it's not always easy to tell the people you love exactly what you mean. I think the intimacy of lockdown really brought these things home to a lot of people, and so I think audiences will find many touchstones for their own life through the story of this one family's journey in the play. That was certainly the response we had from theatre-goers in Christchurch at our first season at The Court Theatre in March and now at Circa Theatre this May.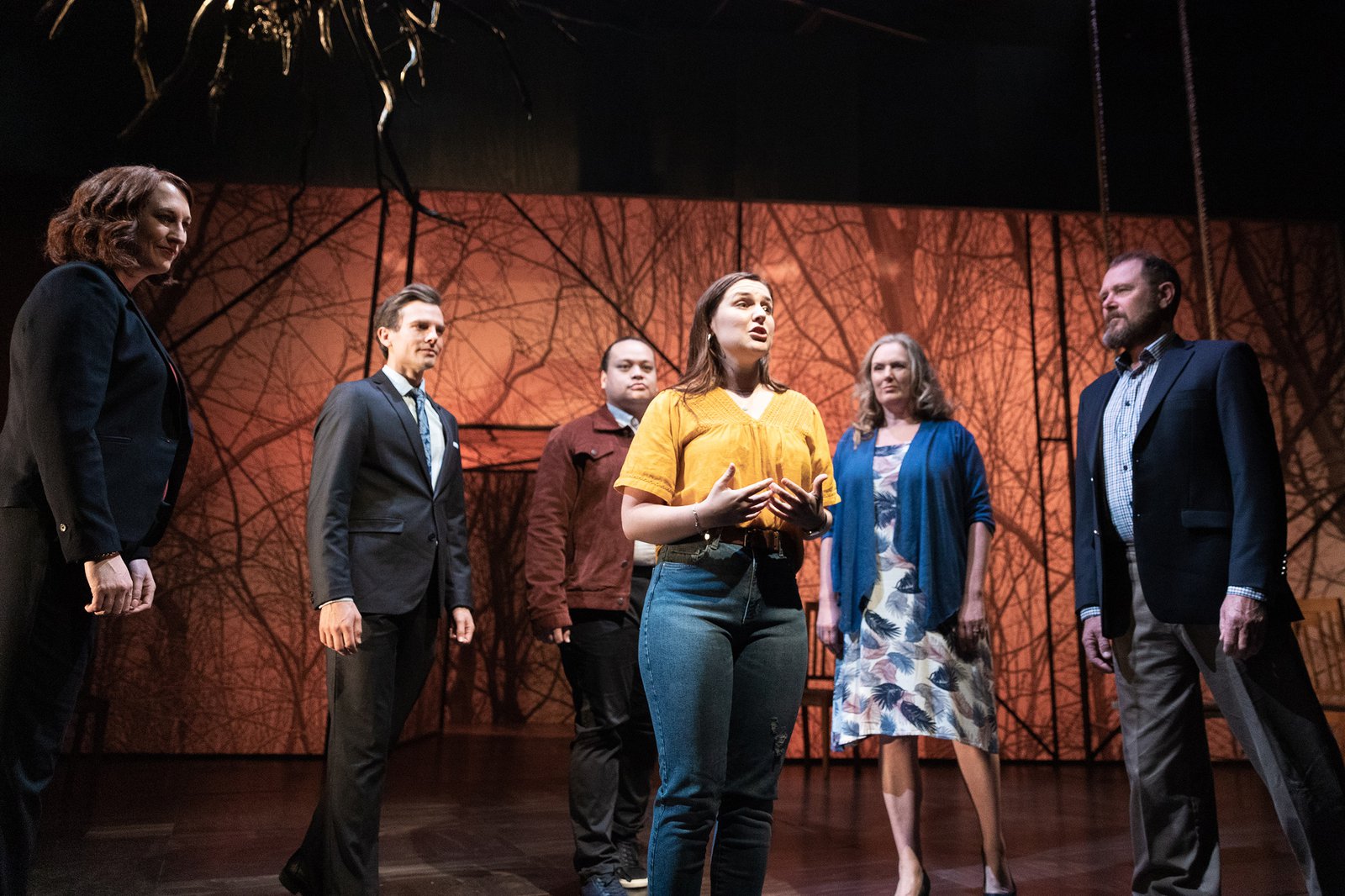 Roc+ Photography
"One of the most astonishing and moving plays I've ever seen" — Gareth Farr
"Circa cast outstanding in powerful family drama. Complex, recognisable and heartbreaking. Given a well-deserved standing ovation, highly recommended."— Sonya Stewart, The Dominion Post
"This is one of the finest plays and one of the best ensemble efforts I've seen in some time. This is dynamic, brilliant theatre and an absolute must-see." — Simon Sweetman, Off The Tracks
For me personally, it's also been a pleasure to work with Shane Bosher on this play, whose production of another Andrew Bovell play, When the Rain Stops Falling, is forever seared into my brain as an extraordinary theatrical experience. Shane and I went to Toi Whakaari: the New Zealand Drama School together over twenty years ago, but this is the first time we have worked together since. We joked it was either going to be a triumph or a completely terrible idea, and I am very happy to say it was the former. Shane and I share a passion for language that rips your heart out, as much as it massages your soul, and tickles your darkest funny bone, and I think Andrew's work captures this complexity perfectly.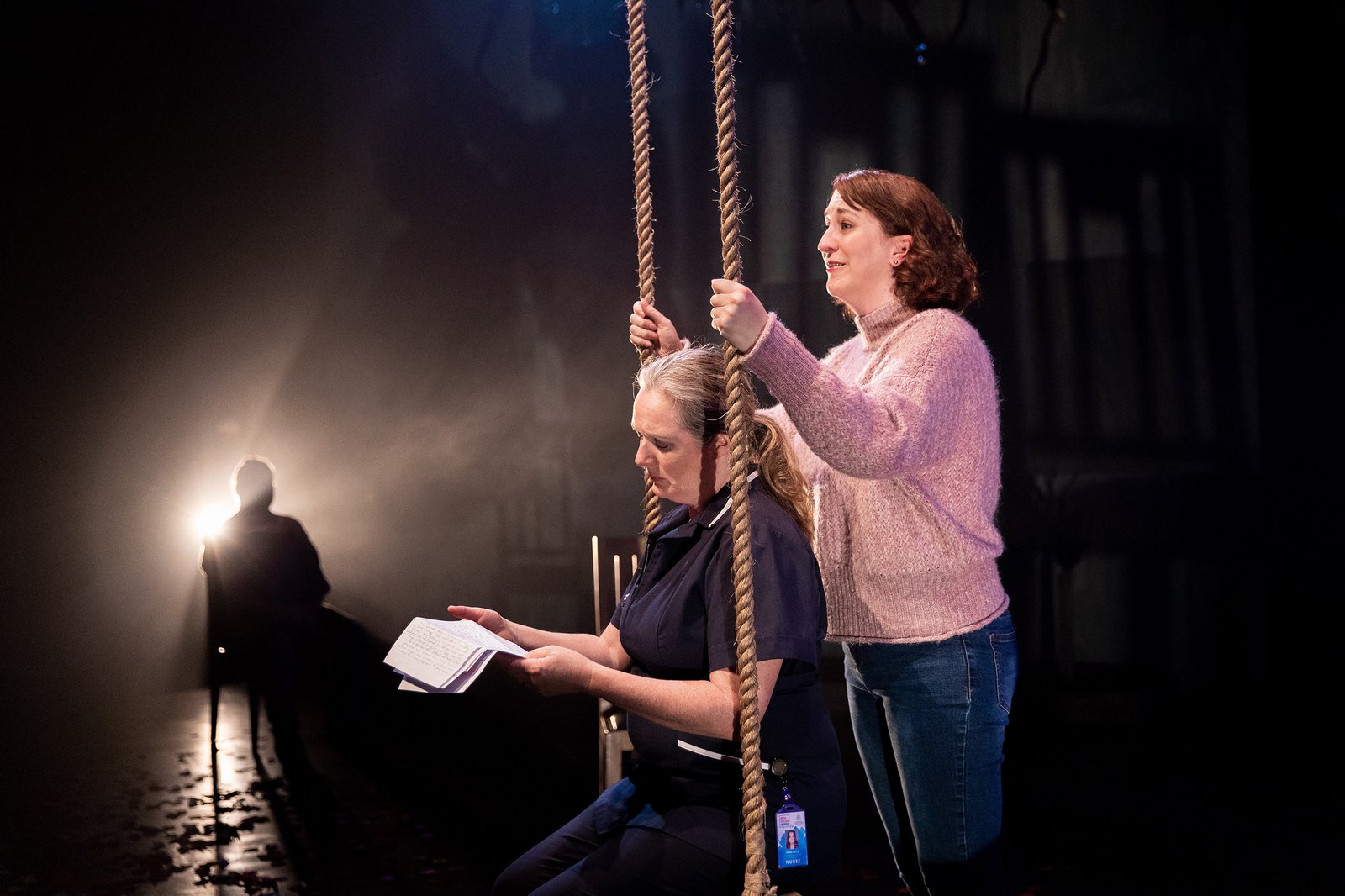 Roc+ Photography
Director, Shane Bosher:
This is the fourth play of Andrew Bovell's that I've had the pleasure of working on. Every time I encounter his writing, I feel like a learn a bit more about life and the world, about the complex way that we navigate our own contradictions and frailties. His storytelling is delicate and nuanced; a very wise friend of mine reckons Andrew can catch butterflies with tweezers.
Andrew has described the setting as a house in which children have grown, in which tears have been shed and laughter has been heard. We want audiences to look over the fence and into the backyard of this life, which is probably super similar to theirs. We all know these people: they're our siblings, our parents, our grandkids, our neighbours. They represent your whānau, whether biological or chosen, in all its wonderful messiness.
Heather O'Carroll:
Families are messy. Families have expectations you sometimes can't live up to. Families have secrets that are withheld and secrets that are divulged. Families are joy, and love, and laughter, and fun, and they will always be the thing you run to, as much as you run from, but we all know that right?
Written by Andrew Bovell, Directed by Shane Bosher
Circa Theatre, 1 Tarankai Street, Wellington
On now until 29 May
Tues – Thurs 6:30pm, Fri – Sat 8pm & Sun 4pm.
$25 – $52
Runtime: 2hrs 20 mins (including interval)